2012 Nelson Cyswog'n' Fun Triathlon in pictures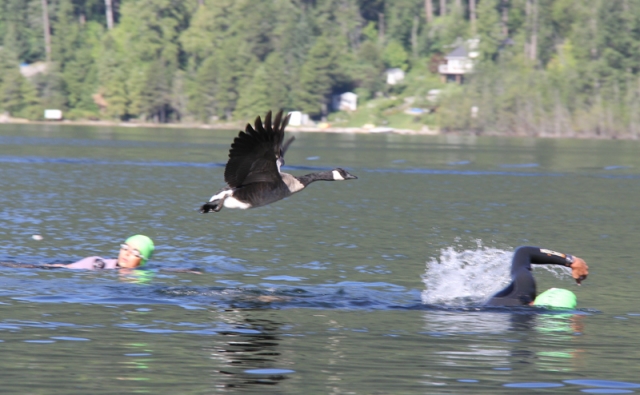 Pictures, pictures and more pictures.
Cameras were clicking and smart phones were rolling as spectators tried to remember every second of the 30 anniversary of the Nelson Cyswog'n'Fun Triathlon.
The Nelson Daily Editor Bruce Fuhr was also present to watch Stephen Hastings of Calgary and Malindi Elmore of Kelowna capture the top prizes in the respective men's and women's divisions.
Top local athletes in the Olympic distance race were Ron Sherman in the men's and Denise Uhrynuk for the women.
Graham Hood of Kelowna won the men's short course while Stacy Osmond of Quesnel bested the female short course division..
Kathryn Noiles of Nelson took third in women's short course.
Here a few snaps of Sunday's race.