Big Splash Slush Cup wraps up great season at Whitewater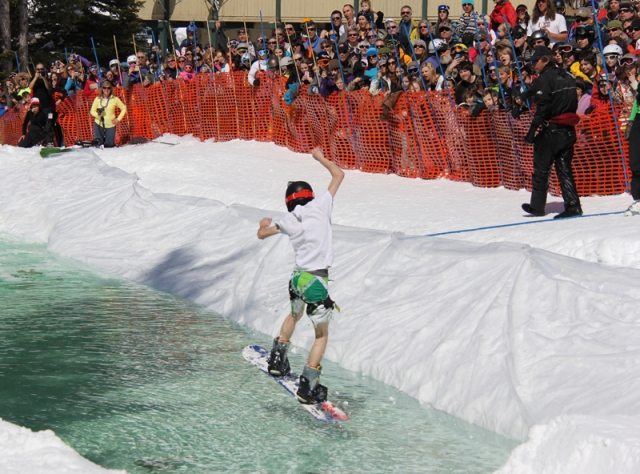 It was a good time had by all as Whitewater Ski Resort wrapped up a super season on the snow with the annual Beach Party Weekend Sunday.
Packing the crowds was the annual Big Splash Slush Cup.
The big winners were Owen Box for best costume while Gabe Carpendale earned the biggest splash award and a free trip to KLDH emergency ward.
Other winners include Dale Cushway in the 13-plus Mountain Bike Race. Yael Oosthuizen topped the under 12 category.
Both won $75 gift certificates.
The scavenger hunt, which consisted of 200 Hawaiian leis hidden all over the runs, was won by Johanna Lalonde with 54 leis.
Winner of the Rocky Mountain Soul mountain bike was Rekor Atkinson.
Saturday, the season pass holder race was held and won by Mike Terlesky with a perfect score in the adult race.
Christian Faragher & Xavier Lalonde won the six and under while Gene Van Dyke took the senior event.
Abby Wier and Reece Boulanger won the youth and junior races, respectively.
Congratulations to Bud Stoll for skiing the most number of days this season (116) and winning the Tea Garden's Spring Recovery Award while Tim McDaniel was scanned the most (625).
See all Pass Holder results at http://www.skiwhitewater.com/blog/?post=362