Wright, Sheelagh
(February 25th, 2023)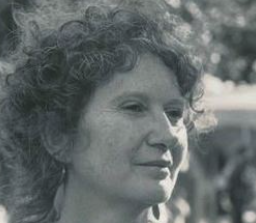 It is with sorrowful hearts we announce the passing of Sheelagh Wright, a beautiful light in the world. Sheelagh passed away as a result of a car accident on February 25th. She leaves behind her sister Shirley Guerin (Remy Guerin) and their son William, her brother George Wright (Brenda Wright) and their son Jordan, her brother Gordan Wright (Patti Shapka), her two sons Dylan Willmott, Dustin Wright, and her grandchildren Rowan, Liam, and Harlan. She was predeceased by her parents John and Jean Wright.
Sheelagh was a beautiful soul. She lit up the lives of everyone who she came into contact with. Sheelagh was a co-owner of the Kootenay Bakery working with her extended family for many years before retiring. An avid gardener, she could always be found tending to her plants and flowers, particularly her roses which were her favorites. She was also an animal lover, having had pets throughout her life, her cat Sunny had a special place in her heart.
Sheelagh invested many hours into the community. Volunteering at the Nelson Community Food Center, helping where she could and always took the time to stop and speak with the less fortunate, offering kind words and support. This also applied to her family who she cherished and loved with her warm heart and would always be there to offer words of wisdom, support, and love. As a grandmother she adored her grandchildren and would spend hours doing puzzles and games, laughing, playing, and caring for them in any way she could. She was a comforting port in the storm and would always be there for guidance, encouragement, and love.
Sheelagh's bright smile and radiating light were contagious. We will miss her joy, her spark, her laugh and her unconditional love.
She is now in the comforting arms of the Lord.
A celebration of Sheelagh's life will be held in the spring.