Ramsden, Rowena Joan
(April 27th, 2023)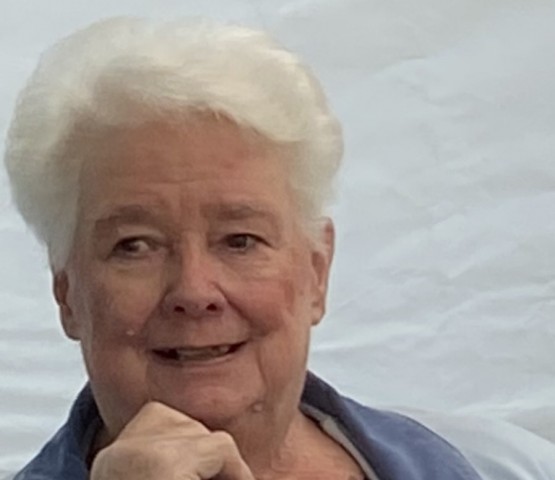 Rowena Joan Ramsden, passed away peacefully after a lengthy illness, on her 86th birthday with family by her side.
Rowena was born on April 27th, 1937, to her parents Kathleen and Harold House in Calgary Alberta.
Rowena was raised in Calgary, Penticton, and Nelson. Rowena attended L.V. Rogers High School and Senior Matric. It was at L.V. Rogers where she met her love of her life Bill.
Bill and Rowena married September 2nd, 1957, in Calgary, Alberta.
They moved to Kimberley where they started their family with daughters Debbie and Rose. Bill's work took them to the Flathead, then later back to Nelson where they lived together in their home for 66 years.
Rowena was very active in her community, volunteering in many positions for, Scouts, Girl Guides, Brownies and Beavers. She also later volunteered for Nelson District Housing Association as Vice President.
Our creative mother and wife enjoyed her beautiful gardens, especially her very large Holly tree which attracted many birds each season. Rowena thoroughly enjoyed being able to talk and share with friends around the globe.
Her greatest joy was visits from her Grandchildren.
She loved hosting and sharing food with anyone who adorned her doorstep. We will all miss her unique and artistic cards, her exquisite embroideries & paintings.
Rowena had a heart of gold and always made sure you knew their door was always open.
Rowena is survived by husband Bill and daughters Deb (Bruce), Rose (Scott); Grandchildren, Matthew (Jobina), Jessica, Sarah, and Curt (Gen), Kelsey; and Great Granddaughter Grace.
She will be dearly missed by numerous nieces and nephews and many lifelong friends.
Rowena is predeceased by her parents, Kathleen and Harold, Sister Elaine and Grandson Kyle.
A family celebration of life and reception will be held at a later date.
The family would like to thank Dr. Kirsten for his dedication and care of Rowena and to all of the Kootenay Lake Hospital nurses for their kind and remarkable care.
The family would also like to thank Alice at Thompson Funeral Home for her compassion and arrangements during this difficult time.
A grave-side service for family will be held on Friday, June 2, 2023. A Celebration of Life will follow at the home of Bill Ramsden at 419 Third Street in Nelson from 4-6 p.m.
In lieu of flowers, the family asks that a donation be made to the Kootenay Lake Hospital Foundation.
                                 Friend
                     Is not easily defined
                     And yet these things
                         Mean that to me
                      Concerning one whom
                             Even Now
                      I hope to see again
                 And count the days and hours
                      Until another meeting
By R.J. Ramsden