Kozak, Sonia Doreen Marie
(February 25th, 2023)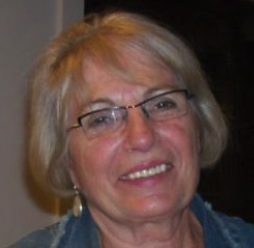 Sonia Doreen Marie Kozak was called home on Feb 25th, at the vibrant age of 79, following a motor vehicle incident. Sonia was born to Mike Kozak and Olga Nowosad on April 23, 1943 in Saskatoon, SK, and raised in Meacham, SK. She is survived by her daughters Lisa (Doug), Sheila (Cam), adored grandchildren Chloe, Sam, and Adam. Also left to mourn are her two much loved sisters, Theresa and Phyllis, cherished Aunt Liz (Wally), her ex-husband Merv and many more loving nieces, nephews, cousins, and friends.
Sonia had a diverse career as a Registered Nurse, starting in rural Saskatchewan. She also worked in Saskatoon, in the operating room and emergency room at Royal University Hospital. She had a lifelong interest in expanding her career and became a Nurse Practitioner and supported many artic and remote communities. She moved to Nelson, BC in 2004 and became a home care nurse. She was still passionately furthering her career in the days leading up to her death, including training as a death doula to support dying people.
Sonia was drawn to aid all living things with her intuitive blend of western nursing, Indigenous and natural medicines, and her conversations with the Lord. We often joked that we had to give her something to heal. The dog and the chickens were frequent recipients of her professional development initiatives.
Sonia's faith in Christ, played an encompassing role in how she showed up in life. Her faith was expressed organically, and she had a great love for people. She gave endlessly to her church, the Red Cross, the food cupboard, and the prayer rooms.
She had an artistic side as well that was expressed in writing, photography, several art forms that showed her deep insight and spirituality. Sonia liked to keep up with current fashion statements and to all the grandkids' friends she was the "hip Baba". She was classy.
Sonia loved exploring on her bike, canoe, kayak or hiking and she was also game for an adventure. This love for the outdoors and adventures was nurtured during her years of raising Lisa and Sheila with Merv. She had a passion for world travel and sought out her long-lost family in Ukraine with her daughter, Sheila. She found blessings in her trip to Israel with Lisa. She found sunshine and sand between her toes with her sisters. She also spent time in Belize as a missionary.
Sonia was a true foodie and savored all the good things, like coffee and chocolate and insisted that all her best friends enjoy these treats a well; close pal Marion being one example. She made time for people, and regularly "broke bread" with friends and family. Sonia loved many gatherings with family for celebrations and contributed her own special dishes often bringing giggles to the table. The most recent contribution to family dinner was a vibrantly colored, salad with vegetables, seeds, and nuts, but hidden amidst the greens were chocolate chips, stow-aways from the trail mix bag where she harvested the seeds. She always looked for ways to make us laugh.
She was proud of her Ukrainian heritage and enjoyed sharing the stories of her history. Ukrainian Orthodox Christmas was an annual dinner that she enjoyed sharing with new people every year. 
The family wishes to extend their heartfelt thanks to the individuals and first responders who attended at the scene, including those who arrived first, the Tarry's and Crescent Valley Fire departments and Dr. Nick of KERPA. We send our love to all the friends and family who were impacted.
Sonia will be greatly missed and leaves a lasting legacy. If you are feeling compelled, please support the Kootenay Christian Fellowship Food Bank in her honor.