Call for coverage: Chamber urges City to widen scope of prohibition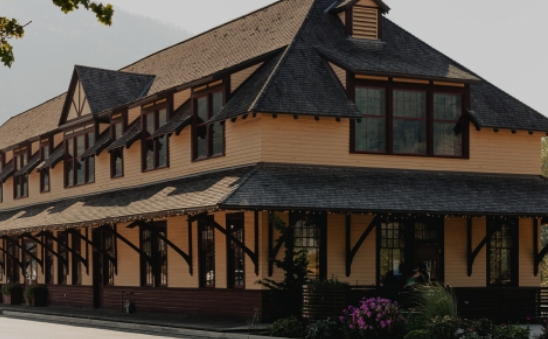 As City council prepares to pass final reading on its Parks Bylaw amendment to prohibit public consumption of controlled substances in city parks and beaches, one of the city's top economic drivers is calling for more.
The Nelson and District Chamber of Commerce was supportive of the City's decision earlier this month to bring forth legislation to prohibit public consumption of controlled substances in city parks and beaches, but it also felt the municipal entity could have gone further.
"(T)he chamber feels that the bylaw should also include other public spaces in the downtown core," wrote chamber executive director Tom Thomson in a letter to City council on Aug. 8.
Public sidewalks, benches and business alcoves are "prominent locations where consumption is currently taking place," he stated, with many of the locations already falling under the no smoking and vaping in public spaces within 10 metres of doorways.
"The chamber is not advocating for criminalizing the use of these controlled substances but would like to see an ability to enforce current no smoking bylaws, and the … Parks amendment bylaw," Thomson wrote. "The goal should be to balance the needs of individuals who use drugs with the needs of the broader community, including businesses and residents, to create safe and healthy communities for all."
The creation of well managed designated areas where people can use drugs safely and without fear of legal repercussions — safe consumption sites — is the goal, he added.
City council will likely move forward with fourth reading and adoption of the Parks Bylaw amendment at its Aug. 31 special meeting this week.
A bigger stage
The Nelson chamber took the idea of modifying decriminalization of certain illicit drugs to the provincial stage at the B.C. Chamber of Commerce's annual conference and annual general meeting in Whistler in June.
At the conference a policy was adopted and supported by the Nelson chamber looking for the Provincial government to provide some "assurance that decriminalization of certain illicit drugs be modified to provide peace of mind for communities," the chamber newsletter recently noted.
"Municipalities across B.C. share common issues impacting businesses' ability to operate in a safe environment for their staff, their physical assets and their customers," it read. "Loss of a sense of safety, break ins, harassment of customers and the increased cost of doing business in unsafe environments have seen businesses close."
Decriminalization debate
When the decriminalization of possessing illicit drugs in B.C. was legislated earlier this year the issue began a discussion in B.C. municipalities of how it should work.
Municipal policymakers across B.C. are joining the ranks of municipal governments like Nelson in considering restricting public substance use, while provincial authorities are supporting widening the establishment of designated areas where individuals can use drugs safely and without fear of legal repercussions.
These areas — safe consumption sites — have been shown to reduce the negative consequences associated with drug use, such as overdose deaths, and could help mitigate the impact of public substance use on communities
The Province has not provided the ongoing support and separation of individuals into "wet" and "dry" facilities or housing, or to provide enough regional treatment beds, the chamber newsletter contended.
"Ultimately, any policy restricting public substance use should be developed in consultation with communities, including individuals who use drugs, to ensure it is fair, effective and respectful of the rights and dignity of all members of society and not simply a one-sided approach," the newsletter noted. "The goal should be to balance the needs of individuals who use drugs with the needs of the broader community, including businesses and residents, to create safe and healthy communities for all."
Source: Nelson and District Chamber of Commerce newsletter