What's Happening at the Capitol Theatre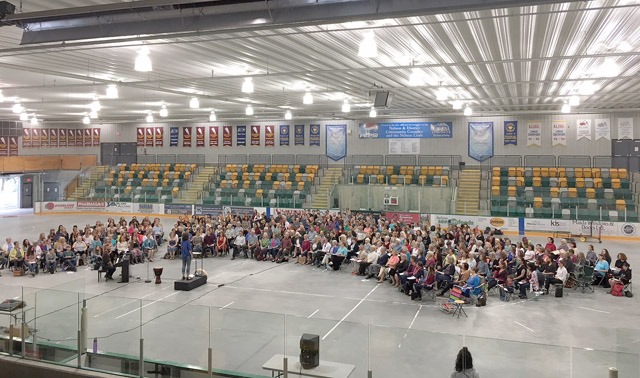 The Capitol Theatre Nelson is in full swing in the month of June with various performances and events.
"There is something for everybody at the theatre this June," Allison Givran, Box Office Manager of the Capitol Theatre told Hall Printing Daily Dose reporter Sarah Lord.
The FIREWORKS Community Choir kicked off the month with a Sunday performance hosted by the Capitol at the Nelson & District Community Complex.
The Sinixt Confederacy Canoe journey Nelson stop on the 18th of June will bring a range of events to the community-from ceremonial to educational to artisanal to celebratory- all free.
A 19+ event on June 21st, the "Comic Strippers," a parody and improv comedy show, will bring laughter to the Capitol stage.
On the heels of this comedic romp, June 23rd and 24th bring the 4th annual Kootenay Burlesque Festival and its two-night showcase of international and local talent.
On June 29th, community members can experience the joy of pairing locally made chocolate with classical music.
Click here for more about what's coming to the Capitol Theatre in the Hall Printing Daily Dose Report.