New transit agreement aims to resurrect ridership across the region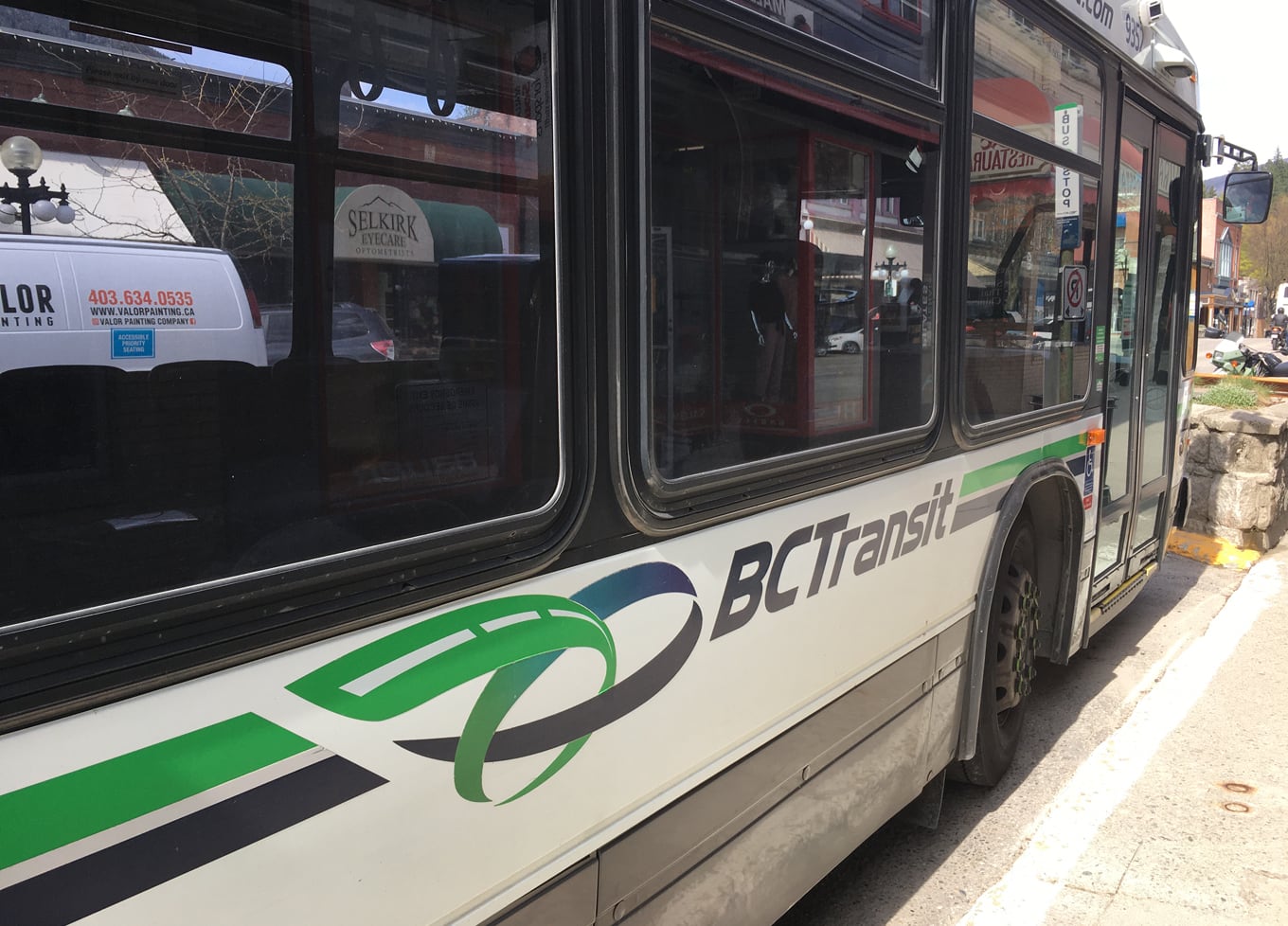 The road to recovery continues for regional transit.
A new annual operating agreement between the Regional District of Central Kootenay and B.C. Transit has been renewed for the 2023-2024 season, with an eye toward a pre-pandemic ridership.
As of January 2023, ridership has recovered to 83 per cent compared of 2019-20 levels, noted RDCK research analyst Tom Dool in his report to the RDCK board recently.
"Like the 2022-23 annual operating agreement the primary focus of the proposed agreement continues to be on building back transit ridership to pre-pandemic levels and supporting communities across the regional district through their ongoing recovery," he said in the report.
He explained that the annual operating grant announced by the Province in the recent provincial budget would allow B.C. Transit to maintain a commitment to existing service levels but will not fund additional service expansion.
Despite the renewed agreement regional transit is not without its challenges, with both West Kootenay and Creston Valley transit facing fuel price volatility.
Dool said an increase in price per litre from $1.36 in the previous year's operating budget to $2.06 is reflected in the operating budgets for these systems.
"A tight labour market still presents challenges and continues to impact recruitment and retention of transit operators and maintenance staff," he added.
Hold the line
Dool said the regional district should not expect to see substantive changes to the general operating environment until:
• the provincial annual operating grant reflects the ability to fund service expansions;
• fuel pricing becomes more consistent or alternatives become more available; and
• labour pools begin to deepen and expand.
Source: Regional District of Central Kootenay agenda
Costs, fuel increase
The local transit authority is on its own when it comes to inflation and increasing costs.
BC Transit will no longer fund shared operating reserves on their side of the shared operating budget, as directed by the Auditor General of BC, noted Dool.
"This requires that local governments take into consideration the need for operating reserves to cope with fuel price volatility, increased operating costs and reduced revenue," he wrote.
"Operating reserves, exclusive to local government, have been established in the shared BCT/local government operating budget as local transit funds."
The remaining balances of shared operating reserves and safe restart funding have been transferred into these accounts, Dool pointed out in his report.
Increased volatility in fuel pricing and operations costs have resulted in a $41,548 (two per cent) rise in the projected local government share of public transit costs, he wrote in his report.
"Local transit fund reserves within the shared operating budget are intended to address operating budget shortfalls of this sort," Dool explained.
Source: The Nelson Daily, June 2022