Balfour hosts Zone One Ladies Golf Championships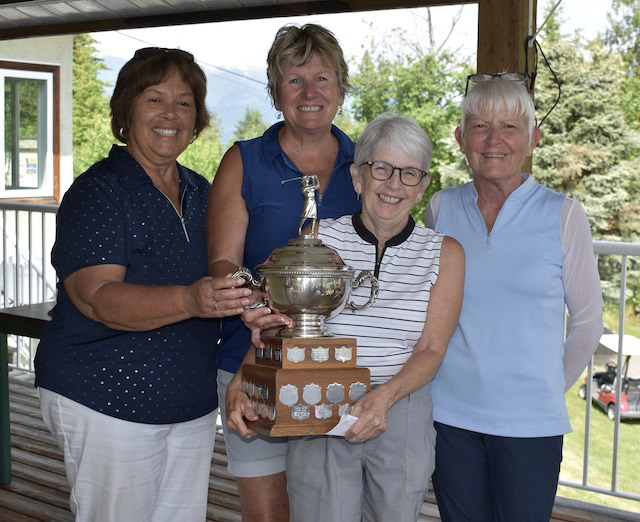 Jackie Little of Balfour and Shauna Lum will represent Zone One at the upcoming provincial tournament following the recent Ladies Championships at the Balfour Golf Course.
The 36-hole tournament, a precursor to the BC Ladies Provincials, was held May 27-28 at the 6400-yard 18-hole track in Balfour.
Louane Holmes won the Low Net Rose Bowl while Heather Nunn claimed the Senior Trophy Sophia Park.
Players from more than 20 golf clubs from the Kootenay region attended two-day event.
The Zone Tournament organized by Roma Crispin, Mary-Ann Gaschnitz, Jennifer Green and Linda Bobic.
Tournament organizer Roma Crispin presents Madison Van Horn with the 18-hole Low Net Champion hardware.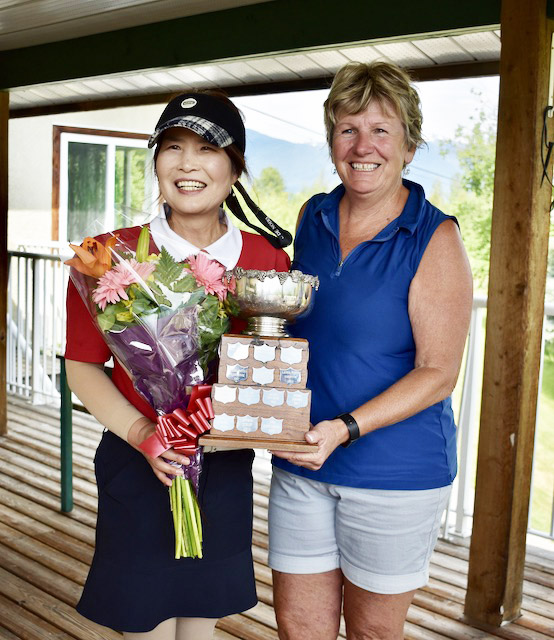 Roma Crispin presents the Low Net winner of the Louane Holmes Rose Bowl and Heather Nunn Senior Trophy to Sophia Park.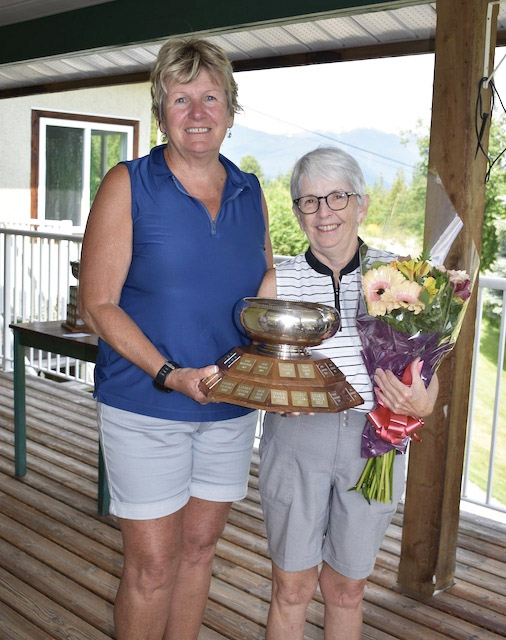 Roma Crispin presents Jackie Little with the BCLGA Rose Bowl Amateur and Lois Cairns Senior Amateur Low Gross Trophy.