Outdoor basketball court one step closer to reality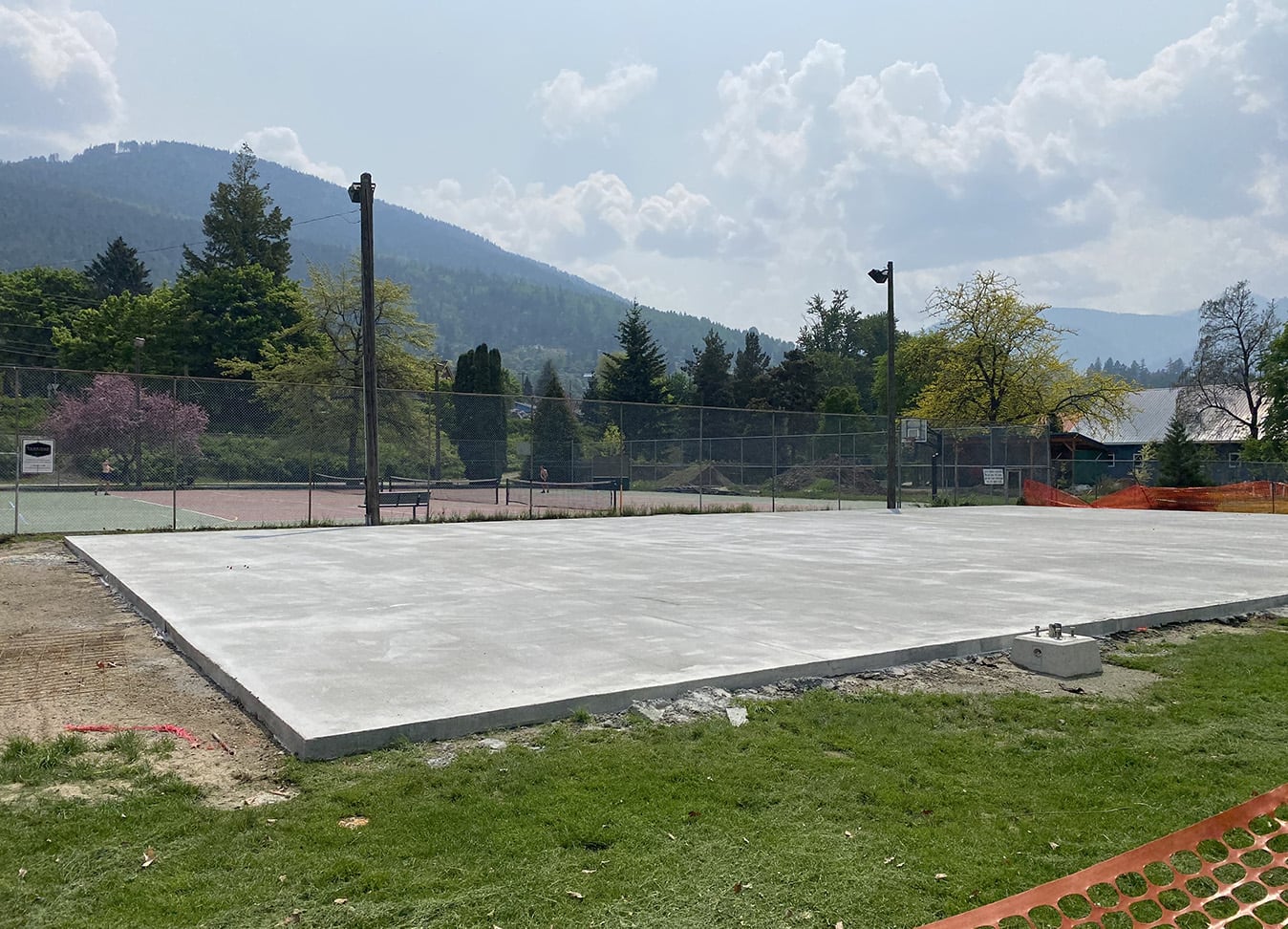 The idea that began more than two years ago with a petition is now almost a reality.
Work crews poured the base this week for the new outdoor basketball court located adjacent to the tennis courts at the Rotary Lakeside Park in Nelson.
The project, spearheaded by Nelson Hoops Association, saw the concrete slab poured Monday.
Nelson Hoops Association, established in 2017 with the goal of creating a fun and safe environment for players between seven and 13 years to develop basketball skills and teamwork, is one step closer to providing the community a facility to play basketball outdoors.
Organizers now await the arrival of the outdoor floor from the Lower Mainland that will be placed on top of the concrete slab before the hoops and lights are fastened to the anchor bolts in the concrete.
The new Nelson Hoops outdoor court will give the Heritage an outdoor facility the community was lacking.
Currently none of the other outdoor basketball locations in the city — Lion's Park, Hume Elementary, L.V. Rogers and Trafalgar Middle Schools — offer regulation hoops or adequate playing surfaces making playing at those locations a safety issue.
The original Nelson Hoops petition on change.org in March of 2021 to gauge support of the new outdoor courts garnered more than 1,200 signatures.
For more information on the Nelson Hoops Association go this this link.