New age bureaucracy: move to entirely digital records era has begun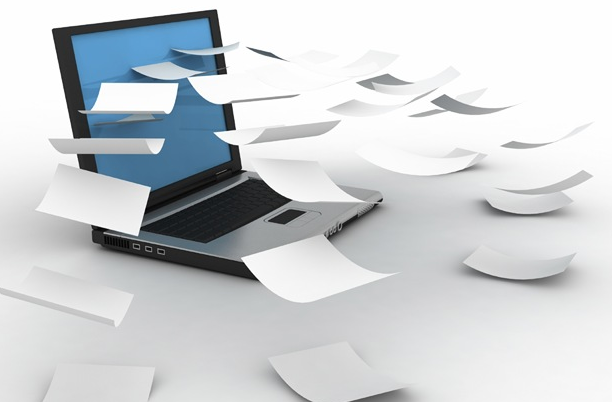 City Hall is on a mission to go paperless.
The electronic records management project approved by city council in January of 2022 is officially underway — launching June 13 — with a pilot program earmarked for Development Services' historical records and property files.
Newly minted records management coordinator, Lisa Matchett, and the director of Corporate Services, Sarah Winton, began the process of converting hard copy (paper) information to digital by shipping off boxes of property files to a company called Micro Com — a Lower Mainland-based firm.
Micro Com has been scanning in the property files, which are correlated with the lists provided by Matchett, and digital files are being sent back to Nelson.
"We now have them on a stick, and they are digitized, and they are searchable, and are quite easily accessible by staff, which is fantastic because between Development Services and sometimes Corporate Services we are always looking for records," said Winton during the Sept. 7 city council meeting. "All the time we are going back to them."
Matchett has networked with other municipalities and researched potential software companies in order to install the scanned files to a digitally-centered system to "enforce retention rules, security and integrity of the documents."
It is expected that the software system will be compatible with Microsoft 365 in order to make it cost effective, as well as adaptable, to the LGMA manual standards.
The paper won't be disappearing entirely, however.
"We can't just dispose of those records because they are historical and they have to be kept in perpetuity, sadly, but they do," Winton explained.
"But this means we can store all of those historical records somewhere because we can access them digitally."
The city will eventually be working on each department to become digital.
Winton said the city is working now to develop a plan for implementing an electronic records system and establishing a records management policy, a part of the pilot project.
The plan will include the "digitization of property files from the start of a project so that these files are considered original and there will be no need for paper files," Winton noted.
"The end result of the entire project is that there will be little to no paper files, other than what is legislated, created within the organization, and most everything will be electronic."
Making it work
With support from Micro Com Matchett has created an updated list of properties which are then cross-referenced with the existing electronic files and paper files of properties in Development Services.
Eighty-two banker boxes containing paper files of civic addresses have been shipped to Micro Com Systems Ltd in Burnaby BC.
Micro Com is in the process of scanning each file into a searchable PDF document, meeting the required technical government standards.
As these particular documents are permanent original legacy documents, the 82 boxes of files will be returned and retained in order to meet legislative compliance with the Local Government Management Association (LGMA) Records Management Manual.
Source:City of Nelson reports