David Eby acclaimed to take over BC Premier job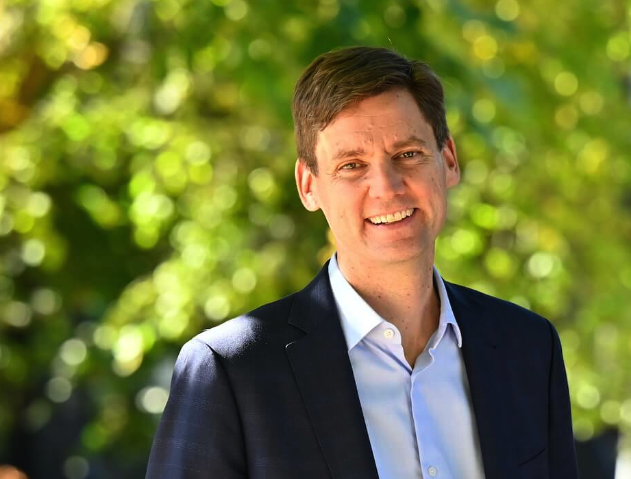 David Eby, first elected MLA in 2013 for Vancouver-Point Grey, will become Premier of BC following a tumultuous BC NDP leadership campaign.
Eby was acclaimed to the post after the BC NDP Party disqualified Anjali Appadurai's candidacy after chief electoral officer Elizabeth Cull that found the 32-year-old climate activist's had improperly co-ordination with third-party environmental groups and fraudulent memberships.
Eby was officially declare party leader Friday and will be sworn into office as premier after current leader John Horgan retires.
"There are a bunch of people out there who are disappointed with how this leadership campaign went," said Eby during a news conference in a downtown Vancouver Park.
"Some may feel they don't have a place in our party. That isn't true. And I hope they'll stick around."
Once sworn in, Eby will become the 37th premier of BC.
Before being was elected — when he defeated former Premier Christy Clark in 2013, Eby was the Executive Director of the BC Civil Liberties Association, an adjunct professor of law at the University of British Columbia, president of the HIV/AIDS Legal Network, and served on the Vancouver Foundation's Health and Social Development Committee.
An award-winning human rights lawyer, he has been repeatedly recognized in local media as one of British Columbia's most effective advocates and has appeared at all levels of court in BC.
His years of legal advocacy at Pivot Legal Society to protect the human rights and dignity of homeless and under-housed residents of Vancouver's Downtown Eastside were recognized in 2011 by the UN Association in Canada and the B.C. Human Rights Coalition with their annual award.