Clarkson, Munson win big at Balfour Senior Men's Open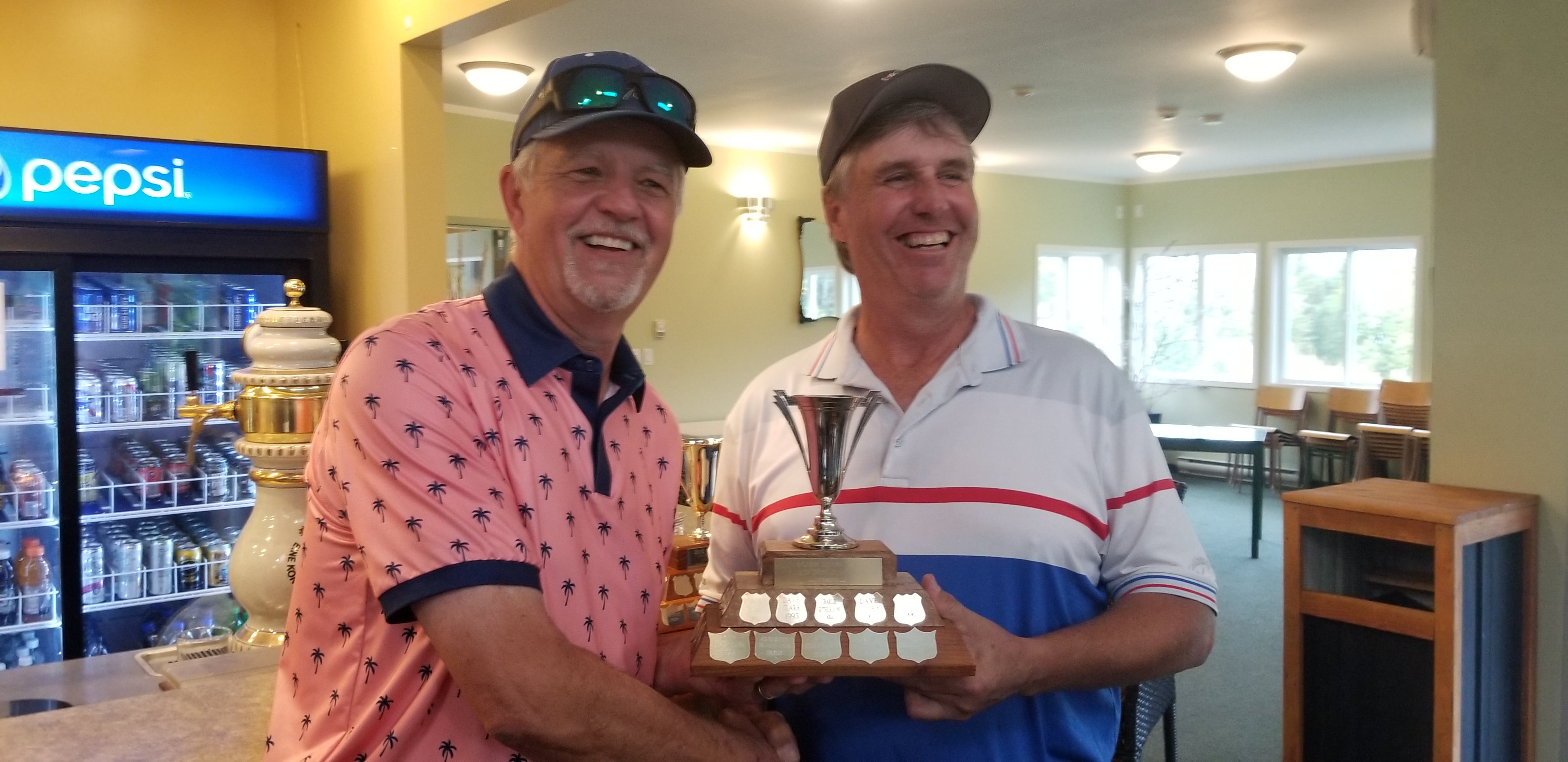 Reg Clarkson shot a one-under-par 71 to capture the Senior Men's Open Saturday at the Balfour Golf Course.
Clarkson, who recently competed at the Canadian Senior Men's Open in Red Deer where he narrowly missed the cut by two shots, won the Low Gross Title.
Bob Munson carded at net 67 to claim the Low Net Trophy.
The tournament attracted players from throughout the Kootenay to the 18-hole event.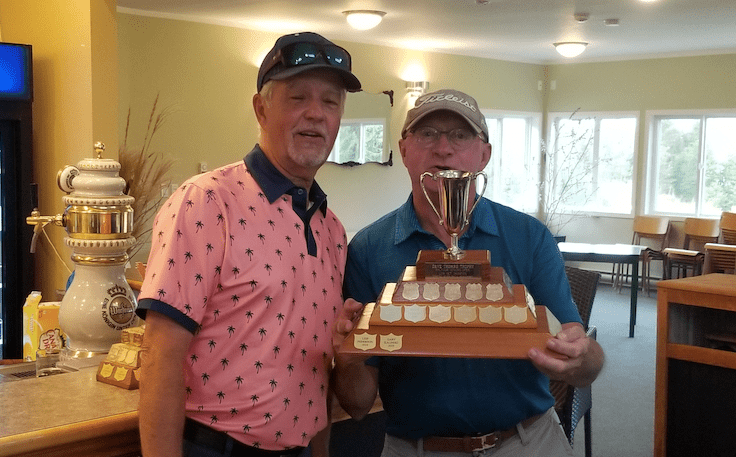 Bob Munson receives the Balfour Senior Men's Low Net Trophy following his 18-hole round of 67.