Kootenay Pride Parade is back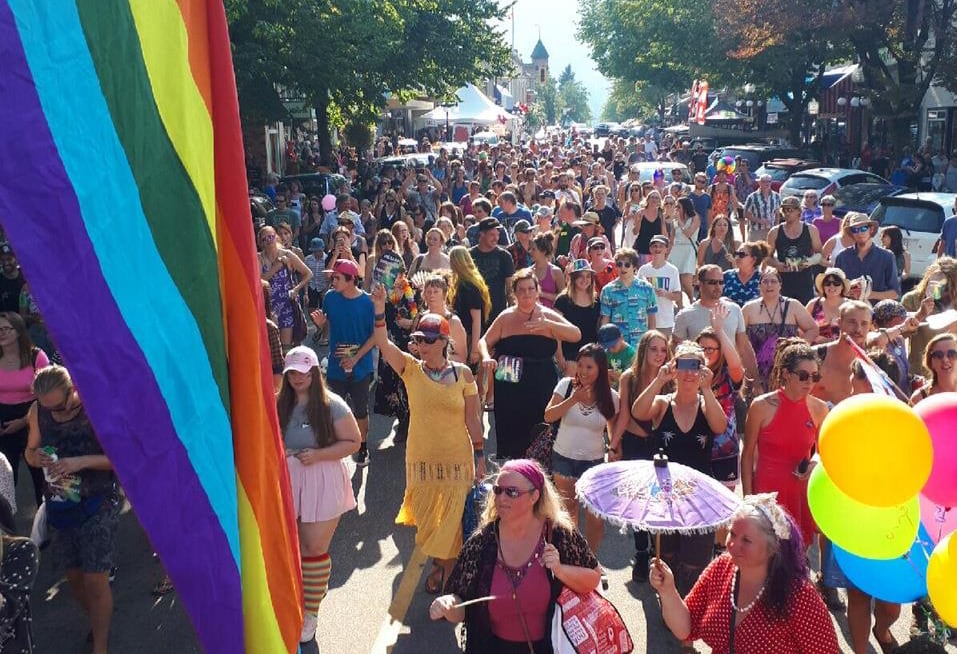 After two quiet years and minimal celebrations Kootenay PRIDE is gearing up for the 27th Annual weekend festivities.
During the past two years Baker Street has been subdued on Labour Day weekend, but that is all about to end this year.
The PRIDE Parade is coming back.
The Parade has been such a celebratory event for the queer community as well as their allies and this year will be no different. PRIDE has grown to include community events all week long with programming of all kinds.
This year the PRIDE Parade will be on Sunday, September 4th leaving from Central School at 3 p.m. and heading downtown to historic Baker Street.
The Progress Pride flag will be flying from City Hall during the week of Kootenay PRIDE from Monday, Aug 29th to Monday, Sept 5th with a flag raising ceremony on Monday, Aug 29th at 9:30 a.m. Everyone is welcome.
Kootenay Pride events are organized by a collection of volunteers who work our hardest to create safer spaces of joy and togetherness for the 2SLGBTQIA+community in the Kootenays and beyond. If you are interested in volunteering to assist with any of the Kootenay PRIDE events email nelsonpridevolunteers@gmail.com.
"Pride is not only a celebration of diverse gender identities and sexual orientations but also a call to action to continue the work of equity building to allow for the participation of all members of our 2SLGBTQIA+ community," said Nicola Hare (she/her), Kootenay PRIDE volunteer.
" We can accomplish this through networks of community care, mutual aid and acknowledging the significant, long standing contributions of QTBIPOC people and taking notice of where their presence is missing or excluded from our spaces."
For more information on any of these events, please stay tuned to Kootenay PRIDE on Facebook and Instagram and Kootenay Queers on Facebook.
PRIDE is not only a celebration but a remembrance of the work that has been, and still needs to be done.
When love wins, we all win.