FortisBC warns Kootenay Lake could exceed flood level this week, Evacuation Alert removed from Duhamel Creek area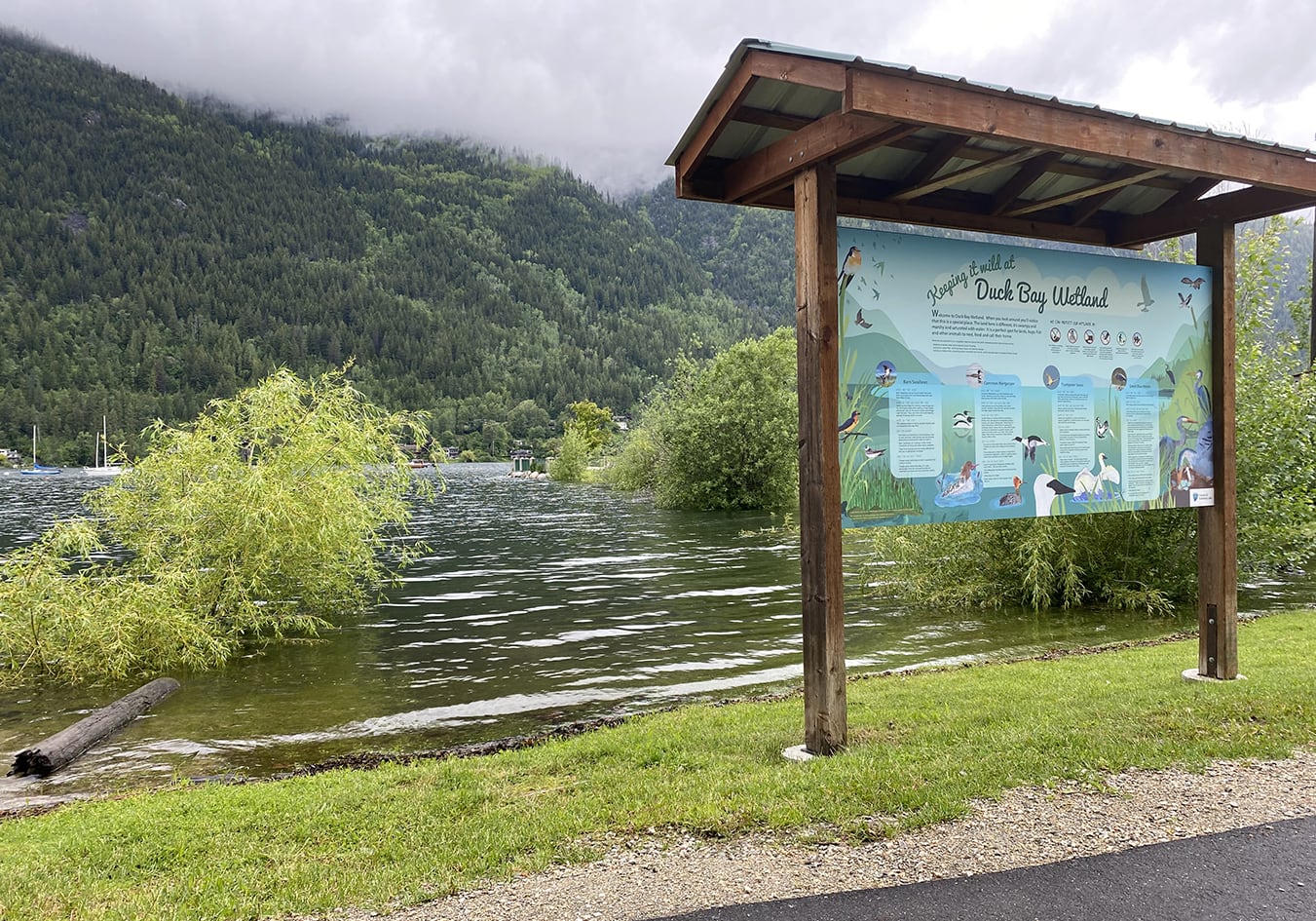 In a media release Tuesday, FortisBC said property owners along Kootenay Lake should be aware that due to heavy rain and the melting, above-normal snowpack, Kootenay Lake may exceed flood level within the next several days.
FortisBC said as of Monday, June 13, 2022, the lake level at Queen's Bay 40 kilometers north of Nelson near Balfour was 1751.37 feet.
FortisBC said the lake level on Kootenay Lake is expected reach 1751.90 by June 15, and may reach as high as 1752.80 feet — flood level at Queen's Bay is considered to be 1752 feet.
FortisBC said power generation facilities like FortisBC's Corra Linn Dam play a key role in managing lake levels, and since the beginning of March, has discharged the maximum amount of water from Corra Linn — located approximately 20 kilometers west of Nelson on the Kootenay River.
However, at this time, FortisBC said Grohman Narrows, a natural geological formation located upstream of FortisBC facilities, is restricting water flowing out of Kootenay Lake.
"Residents and businesses along Kootenay Lake are encouraged to take precautions," the FortisBC media release said.
Monday, the BC River Forecast Centre upgraded the West Kootenay area from a High Streamflow Advisory to a Flood Watch (see story).
However, Tuesday the BC River Forecast Centre downgraded the Flood Watch advisory to a High Streamflow Advisory for the entire RDCK.
This allowed the Regional District of Central Kootenay (RDCK) Emergency Operations Centre (EOC) to remove the Evacuation Alert for 164 properties in the community of Six Mile around the Duhamel Creek fan in Electoral Area F.
The RDCK said the long-range forecast from Environment Canada indicates lower temperatures and light showers.
However, given the potential for surprise storms, increased snowmelt, and concerns over the current state of the orphan dike in Duhamel Creek, residents in the area need to remain vigilant and prepared for the Alert to be reactivated in the future.
"While we are able to remove the alert at this time, residents in Six Mile and throughout the RDCK need to understand freshet season is far from over," said Chris Johnson, RDCK EOC Director.
"The snowpack remains unusually high for this time of year, and it is imperative for residents to be prepared and stay informed by monitoring local weather and current stream flows."
Environment Canada ended the Special Weather Statement for the most of the Kootenays after a low-pressure centre over Montana, dropping high amounts of precipitation through Tuesday.
For more information about evacuations and emergency preparedness, along with other resources: