Downtown transit exchange project receives boost from federal government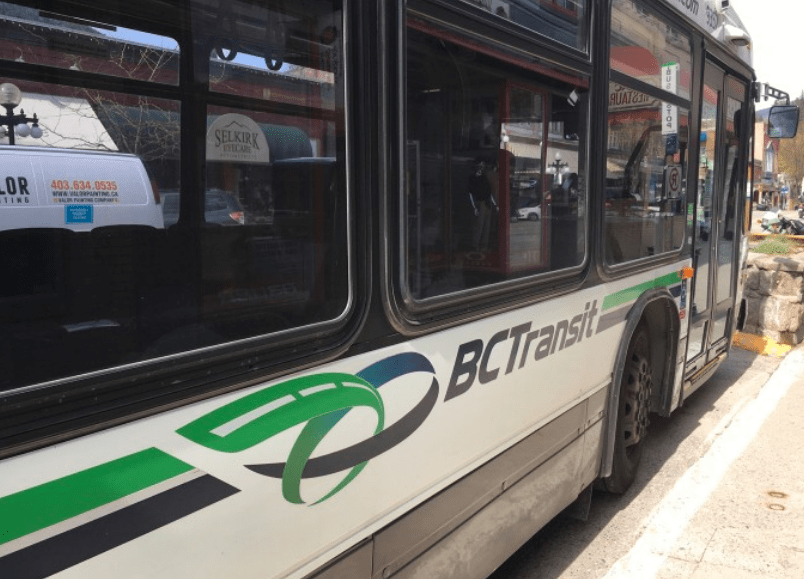 The cash has been secured for the Nelson Downtown Exchange project.
In a West Kootenay Transit Committee meeting in May BC Transit government relations manager Seth Wright confirmed that BC Transit received Investing in Canada Infrastructure Program (ICIP) approval for the Nelson Downtown Exchange project.
The ICIP will provide 80 per cent of the funding required for the project, said Wright.
"BC Transit will be moving forward with agreements and pursuing development of detailed design and addressing questions and concerns," read the May 4 committee minutes.
In November the business case for the exchange at the 300 block of Victoria Street began to materialize — with the site location solidified — but the details and design of the plan were not.
The business case is now expected to come back to Nelson city council for final approval — prior to signing an agreement with BC Transit — with a detailed design moving forward this year.
The business case still has several key themes to resolve, with the loss of parking to create the bus stops at the top of the list.
Despite some work on reconfiguring parking prior to the workshops, business owners on the street and in adjacent areas still have reservations in losing parking to make way for spaces to park transit buses.
"There's still some concern over parking in terms of parking impacts, and the exchange, and what those changes would mean to their business," Tania Wegwitz of Watt Consulting told city council last November.
Work had been done to explore different options in terms of what parking could be located on the 200 block of Victoria through reconfiguration, as well as other streets such as Kootenay, and try to maximize options there, Wegwitz said.
In a revised plan all parking on the southeast corner of Kootenay Street at Victoria Street was restored and made standard size.
Multiple different options for parking reconfiguration were explored on other parts of Kootenay as well, with a proposed option adding five spaces over previous plans.
The public washroom for the exchange was moved to the other end of the block — on corner of Stanley at Victoria by library and police station — after much concern was expressed regarding the first washroom location.
Labour shortage, service cancellations
Recruitment of new bus drivers for the Kootenay Lake West System (KLWS) is bearing fruit, said Trevor Stach, CEO, NextGen Transit.
After NextGen Transit assumed operations of KLWS on Oct. 1 and then eight days later it instituted its vaccination policy, the company lost four full time drivers — close to one third of its workforce.
Stach said two new employees has started in Nelson and one more was expected to start full time.
But the hardest hit area has been Nakusp, he added, with the company posting daily service alerts to notify the public on when they will be missing service.
Although there was a period where no service was available due to staff shortage, NextGen is currently providing service at least two days per week and is expecting to have two new drivers in the near future, Stach noted in the minutes.
He estimated a loss of less than 10 per cent of total service since NextGen took over, which is five per cent more from when they took over.