Nelson Women call for Guaranteed Livable Income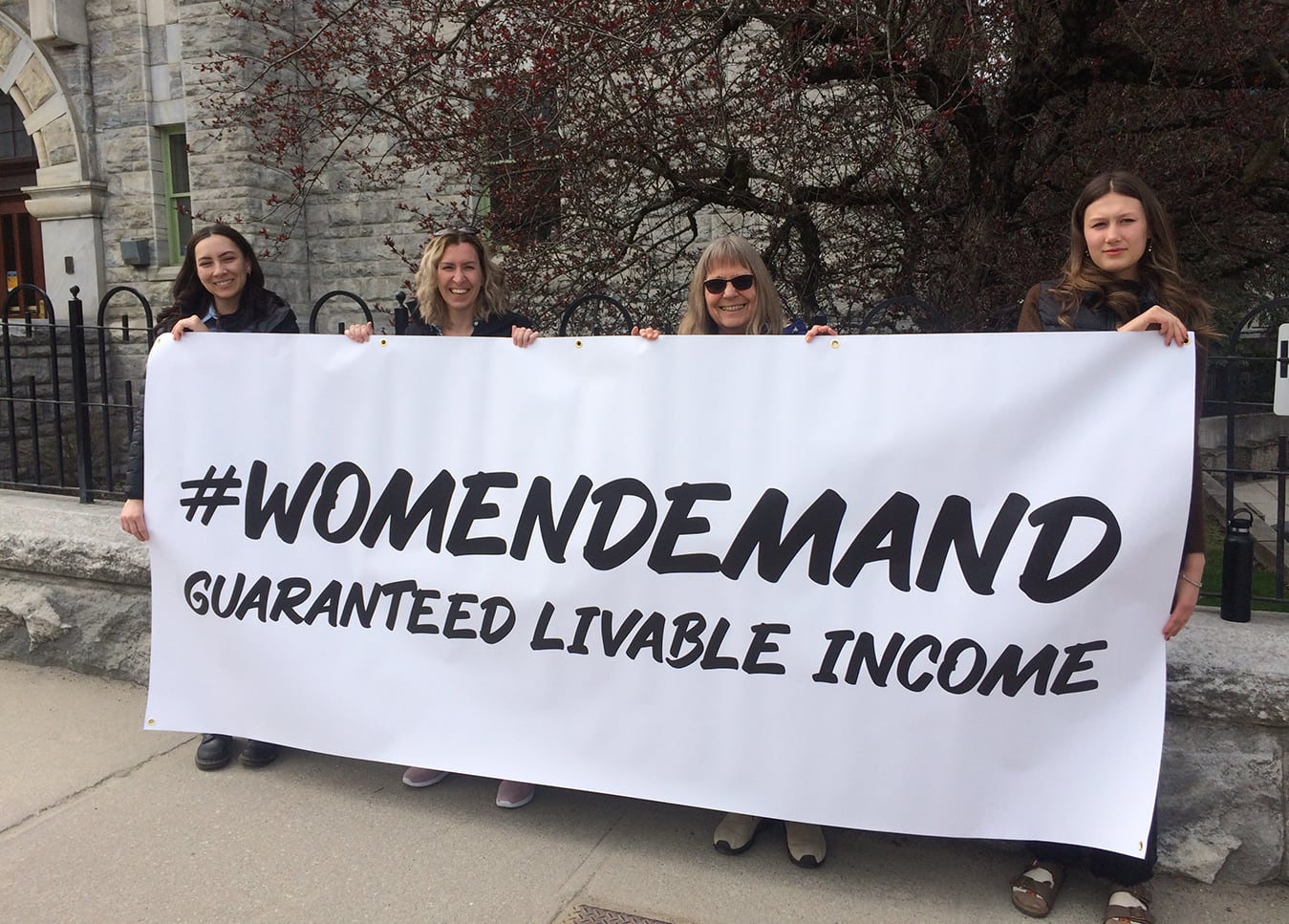 Sunday morning, women from the Nelson & District Women's Centre gathered to display a banner in front of the Provincial Courthouse calling for a guaranteed livable income (GLI).
"Poverty remains a significant issue for women," said Terri-Lynn Wilkinson, Executive Director of the Women's Centre in a media release.
"Every day at the Centre, we see women in greater need because of the pandemic and other global events. GLI is the solution for women, and for men."
The banner dropping in Nelson was part of a province-wide action led by the BC Women's Alliance.
In Prince George and Powell River, Vancouver and Victoria, and other cities, women hung banners calling for economic security for women.
Currently, two federal bills are being debated in the Canadian Parliament: Bill S-233 at the Senate and Bill C-223 at the House of Commons.
Both bills call for the development of a national framework for a guaranteed livable income, to be created in consultation with representatives of the provincial governments.
"A guaranteed livable income will ensure everyone in Canada has an adequate and dignified standard of living," said Zabree MacInnis, co-chair of the Nelson Women's Centre.
"We saw how nimble the government can be during the Pandemic and now is the time for more action on the growing poverty issue."
The BC Women's Alliance is calling on MPs from BC constituencies to support the bills so that they become law, and on the BC provincial government to cooperate with the consultation process until the desired national framework is achieved.