Fingers crossed for Coldest Night of the Year blended event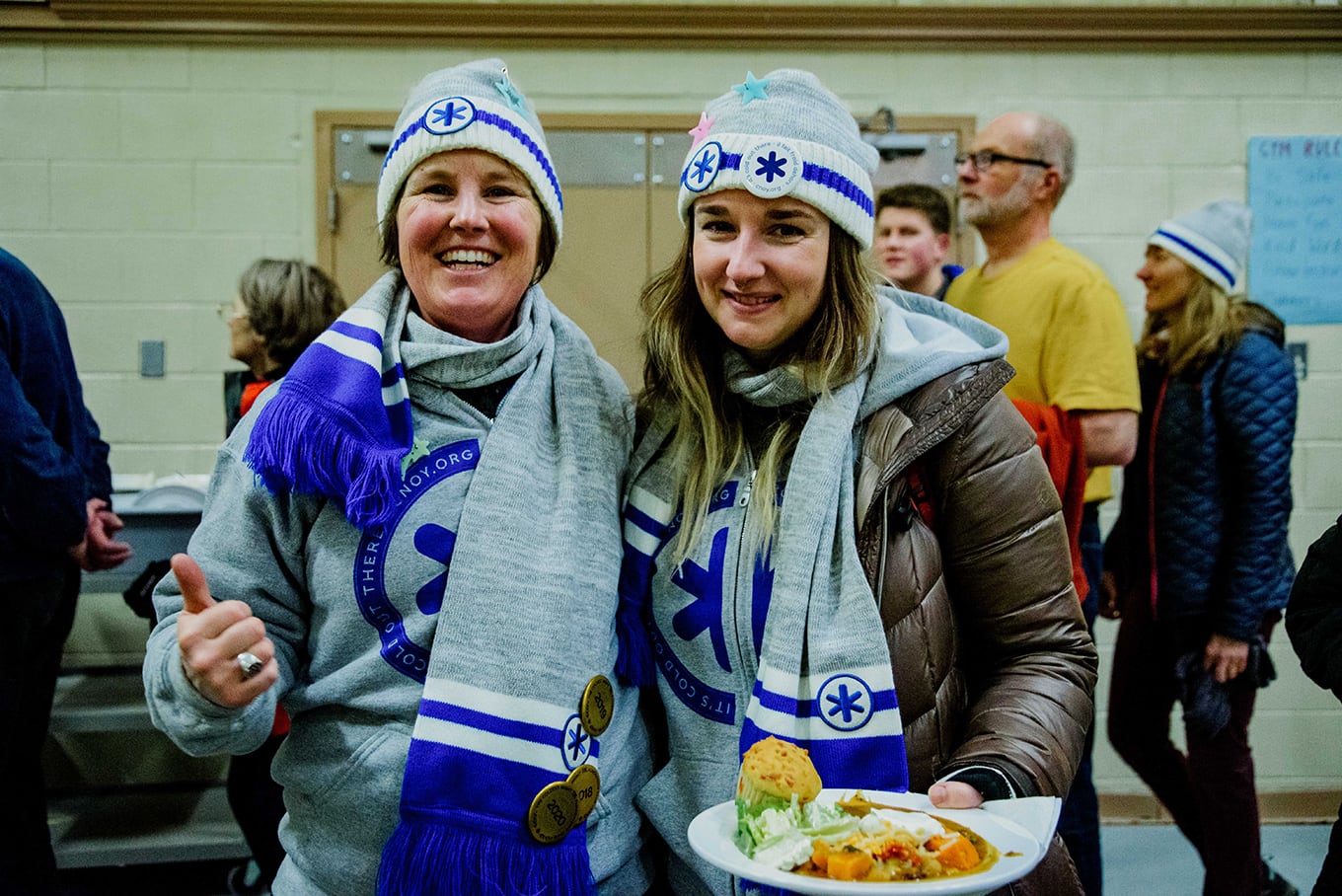 Nelson CARES Society has had much to be grateful for in the midst of the COVID-19 pandemic.
The efforts of their staff, board and volunteers have been nothing short of heroic and with the generous support of the community, they have been able to continue to serve the most vulnerable among us.
Last year the Coldest Night of the Year (CNOY) was a fully virtual event. This year Nelson CARES Society has its fingers crossed that it can host this fundraising event as a blended event.
Virtual for folks who feel comfortable and in-person (if Interior Health regulations allow) for others. The event will be held on Saturday, February 26th, 2022.
A Virtual CNOY means registrants can walk and fundraise on their own or with their team, and they'll design their own 2 km or 5 km route to walk, closer to home, at a time that works for them on February 26th (or anytime in February).
If a blended event is possible, we will be hosting our walkers outdoors for a small kick-off event and then walking together on a marked route for the 2 km and 5 km routes, ending with a warm drink and snack.
The most important elements of the event will still be in place – Nelsonites will be out there walking in the cold and making a difference. Nelson CARES Society preserves, maintains, and develops safe, affordable housing, but sometimes a place to live is not enough, and people need some support to maintain that housing.
For the past seven years, the Ready For Home program has been fully funded by Coldest Night of the Year annual events.
At the core of Ready For Home is a full-time staff member who works one-on-one with individuals to maintain their health and housing and prevent homelessness.
This program assists Nelson CARES tenants with life skills development, connection to health services, employment, and income supports … anything that will help these residences stay in the affordable housing units and off the streets.
During the extraordinary challenges of the pandemic, this role has become even more essential to the wellbeing and safety of the Ward Street Place residents. Nelson CARES Society wishes to thank its 2022 sponsors.
Returning for a fourth year as Lead Sponsor is Valhalla Pure Nelson.Joining them in this role for the second year is Nelson Home Building Centre.
There is also an impressive list of Rest Stop Sponsors Kootenay Co-op, CitySpaces Consulting Ltd., InLand AllCare, and the Nelson and District Credit Union.
Event Sponsors include Ellenwood Homes, Bowick Electric, Derek Diener & Melanie Ward (Dominion Lending), Nelson Ford, Mistiso's Place Vacation Rentals, and NSDA Architects.
Any businesses interested in sponsoring this event and supporting the work of Nelson CARES Society, please reach out to cnoy@nelsoncares.ca. Nelson CARES would like to invite everyone to spend some time on the streets on Saturday, February 26th and consider the challenges faced by those who spend years there.
Organizers are looking for team captains, walkers, sponsors, and donors. Sign up and help make Nelson a warmer place, everyone.
Head to www.cnoy.org/nelson. Please check out the Facebook page: Coldest Night of the Year: Nelson, BC and the Instagram page: @coldest_night_nelson.