New National Report on Hunger: How does Nelson Stack Up?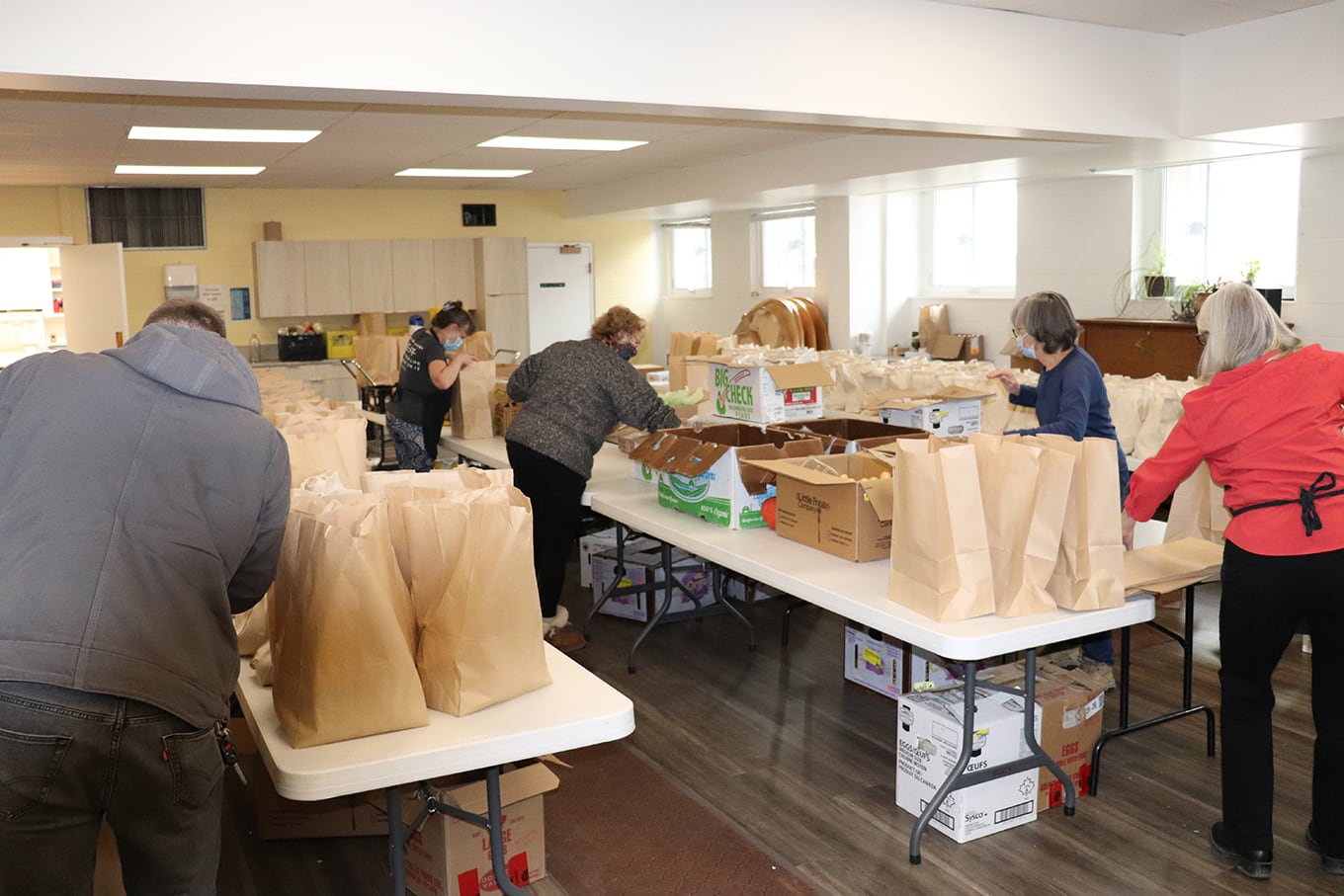 A new report, HungerCount 2021, from Food Banks Canada, says food banks have seen a significant surge in visits throughout the pandemic nationwide.
Further, the high cost of living and ongoing economic disruption threatens to create countless new clients in the months ahead.
The Nelson Community Food Centreserves more than 1,200 low-income people every month through their Good Food Bank. At the height of the pandemic, there were occasional increases of around 50%.
But the numbers stabilized.Some clients stopped coming for a time, and some have now returned.
Recent media reports found that amongst the five Nelson foodbanks, the numbers of people visiting food banks didn't change, but the clientele was different — with new clients and some stopped coming.  
"Many of the people who usually participate in our programs and the food bank, in particular, stopped coming, stopped needing us, largely because they were getting Canada Emergency Response Benefit," said Andrew Creighton, community relations manager of Nelson CFC.
"We saw more working people who recently lost their jobs or were experiencing precarious housing."
The Nelson CFC is not just a food bank, says Creighton, but also operates a harvest rescue program, food skills classes, and gardens.
"We're a food centre, so it's more than just a food bank. The goal is to bring people together and make connections around good food. Growing, cooking, sharing," says Creighton.
The food bank operations at the centre changed with the pandemic: food is now picked up at the front door. Previously, people accessing food would come inside for a market-style experience involving food choices.
"People weren't coming into the centre, so that was a significant change," says Creighton.      
The other programs at the CFC changed more with the pandemic than the food bank, although the garden and harvest rescue programs changed less as they operated outdoors.
Creighton notes what happens in Nelson is different from what happens in the rest of the country, yet broader trends impact us. Creighton and staff at the centre are bracing for another challenge in the upcoming months: food access.
"We have been warned by our suppliers that there will be shortages coming soon, in terms of the supply chain. We're expecting that food is going to be more and more difficult to acquire, and the quality of the food that we get might be lower," says Creighton.
As we enter the winter months, the challenge gets even more demanding, explains Creighton.
"These months, we rely less upon producers from around here and more on products shipped to us from away."
The organization is staying focused on the goal at hand.
"It has been a roller coaster, and so we're going to have to keep being smart and keep doing the best we can do. The next six months are going to be interesting."
Nelson CFC is gearing up for their big fundraising season between now and December.
"That's where we ask for individual donations. I'm optimistic that it'll work out well. Last year's fundraising efforts were remarkably successful. We signed up a bunch of new monthly donors," says Creighton.
To donate, donate to the Nelson CFC, follow this link.
The Nelson CFC also accepts food donations.