Nelson joins Global Day of Action to raise awareness in fight against climate change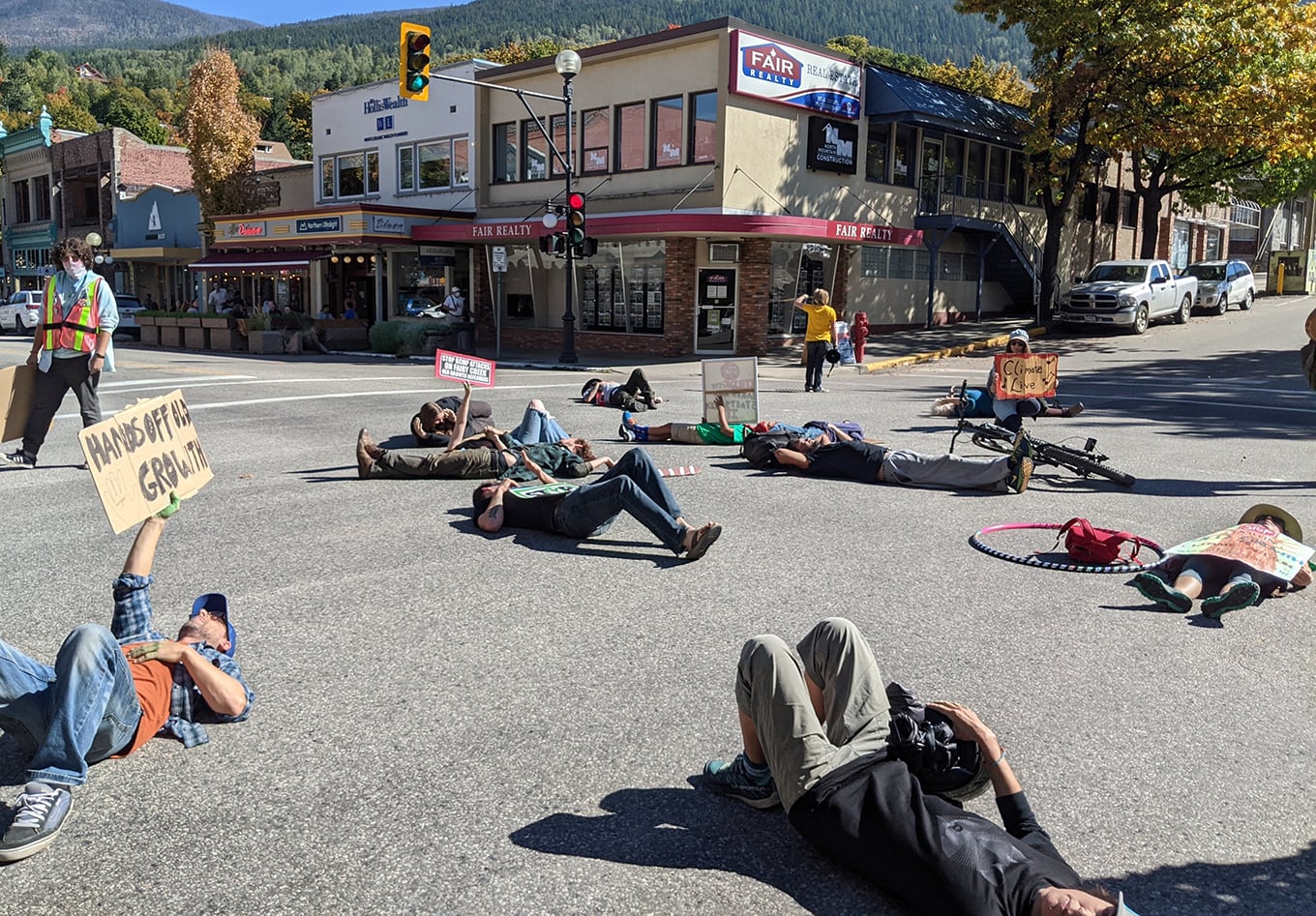 The Global Day of Action didn't attract the crowds of past years, but that didn't stop a small group of activists from delivering a message outside City Hall in Nelson that the world is gripped in a crisis during climate strike over the weekend in Nelson.
Organized by Fridays for Future, a global youth movement for climate and environment, and the local chapter of Extinction Rebellion, the climate strike was part of world-wide strike demanding urgent action to tackle the ecological crisis.
"What do we want? Climate Action. When do we want it . . .. Now," was the chant heard as protesters marched down Baker Street in Nelson Friday and Saturday, each time laying down at major intersections in the heart of the city to disrupt traffic in an attempt to deliver their message.
"We need to protect habitat for endangered species like our Caribou and the lichens they depend on," said Grade 10 student, Ginger Osecki.
"We have to stop the ecocide. We are killing our own ecosystem."
The climate strike, the first worldwide action since the coronavirus pandemic hit, started at the Nelson City Hall courtyard at approximately noon Friday.
The climate strike then marched through the Nelson downtown core before rallying again at City Hall.
Participants camped out in the City Hall courtyard overnight before organizing another march and rally Saturday.
"Action is what is needed now," said a Fridays for Future media release.
"We can move to more sustainable, respectful ways of living."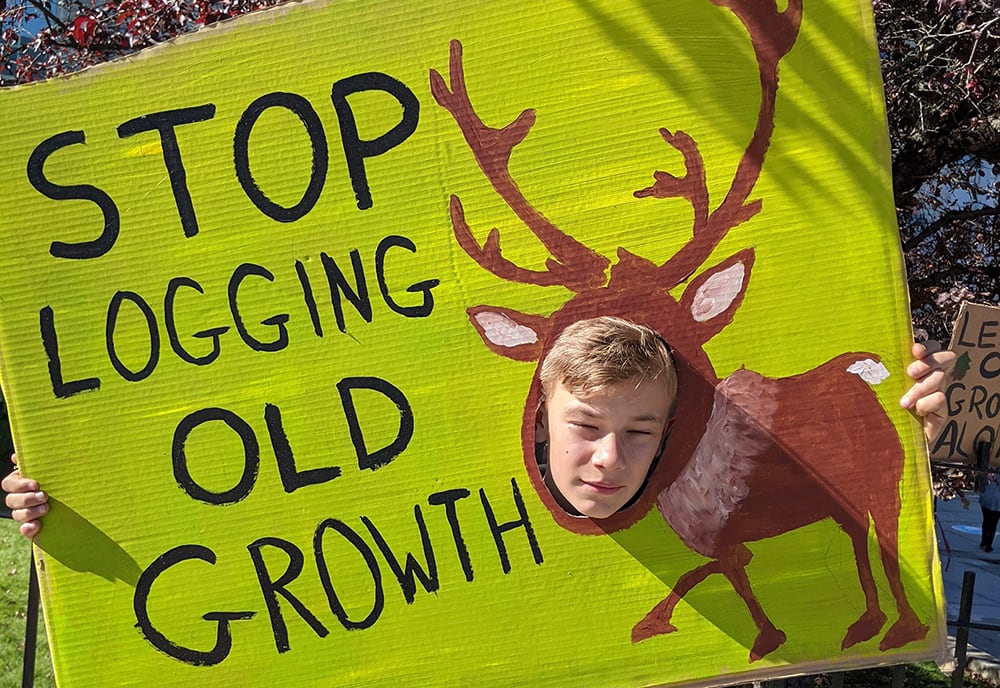 Protesters raised signs along the sidewalk outside City Hall during the Global Day of Action rally in Nelson. —Submitted photo