KIJHL announces all players, bench staff, on-ice officials to be fully vaccinated prior to start season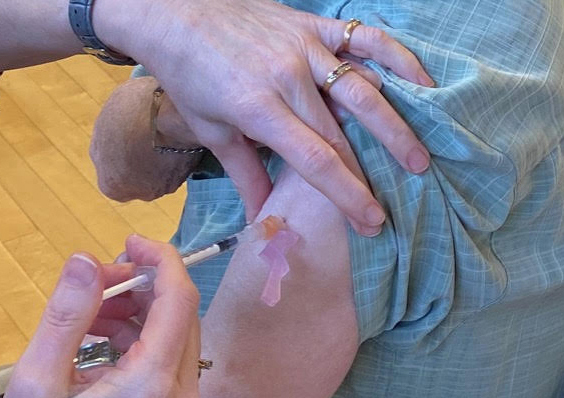 Kootenay International Junior Hockey League (KIJHL) announced Monday in a media release its COVID-19 Vaccination Policy that will require all players, bench staff and on-ice officials to be fully vaccinated prior to the start of the league's 2021/22 regular season on October 1st.
The release said the policy also requires that all players, bench staff members and on-ice officials have received their first dose of the vaccine prior to any participation in a KIJHL training camp or any other on or off-ice team-based activity, effective immediately.
"The decision to institute a COVID-19 vaccination policy was made with the goal of providing the safest and most healthy environment possible for our players, staff, game officials and all of our other league stakeholders," says KIJHL commissioner Jeff Dubois.
"At the outset of the pandemic we pledged to have that priority guide our decision-making and so the policy being announced today is a natural extension of that commitment."
Dubois said the KIJHL takes its role as responsible community partners very seriously, and wants everybody in the places where we live and play to feel confident that their local team is being proactive to stop the spread of COVID-19.
"This policy also gives us the best opportunity to keep our players on the ice through an uninterrupted hockey season, which is vital for everyone in the KIJHL after a difficult 18 months and the cancellation of back-to-back Teck Cup championships," Dubois said.
The KIJHL will be working with Interior Health to ensure that all individuals who are not yet fully vaccinated have the opportunity to receive their first or second vaccine dose, and the league will immediately begin a campaign to promote COVID-19 vaccinations in the communities where its teams operate.
After being severely impacted by COVID-19 during the past two seasons, the KIJHL is excited to begin is 2021-22 regular season with 16 teams opening action October 1st, including the Beaver Valley Nitehawks visiting Nelson Leafs at the NDCC Arena, Grand Forks in Spokane to meet the Braves and Castlegar Rebels visiting the Golden Rockets.
The Braves, Nitehawks as well as the 100 Mile Wranglers returned to the KIJHL after sitting out the abbreviated 2020-21 campaign.
The returning teams bring the KI back to its 20-team league, four division format with five teams in each of the Doug Birks, Eddie Mountain, Neil Murdoch and Bill Ohlhausen Divisions.
All teams play a 42-game regular season with eight games against divisional rivals as well as two games against opponents in from the alternate division in the same conference.
The playoffs begin February 22, 2022, with 16 teams playing for the Teck Cup Championship trophy.