Interior Health said COVID-19 cases at Big White increases to 76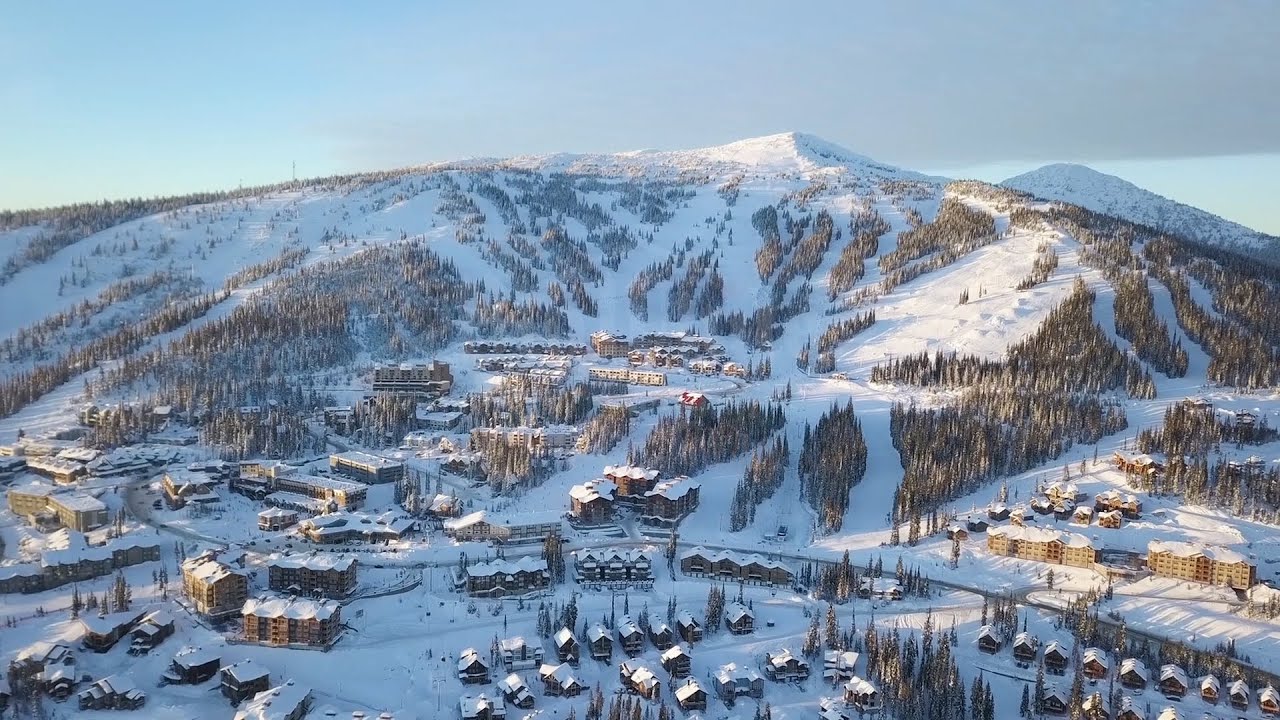 In a media release Friday, Interior Health identified an additional 16 cases of COVID-19 linked to the Big White Mountain community cluster.
The total number of cases identified to date is 76.
Interior Health said the investigation continues to reveal most cases are related to COVID-19 transmission that occurred within group housing, social events and gatherings.
Interior Health said of the 76 known COVID-19 cases linked to this cluster, 44 reside on Big White Mountain. Nineteen individuals have recovered, and no one linked to this cluster is hospitalized.
"In collaboration with the Kootenay Boundary Regional District and community leadership, self-isolation housing on Big White Mountain has been established for people with COVID-19 to recover safely with support from Interior Health," Interior Health said.
"Everyone in the Big White community is reminded to avoid social gatherings and that socialization must be limited to immediate household bubbles. Please follow public health guidance such as physical distancing, washing your hands regularly and wearing a mask."
Peter Plimmer, President & CEO of Big White Ski Resort Ltd. said the safeguard and the health of our employees, community and guests is our first and foremost priority.
 "We are committed to doing everything we can to support our employees and other workers on the mountain, from arranging transportation, accommodation and meals for anyone who needs to self-isolate and does not already have an appropriate place to stay," Plimmer said in a media release Friday.
"Our hearts go out to everyone struggling with the virus both in our backyard and around the world. We are all in this together." 
Plimmer said from the beginning, BWSR has worked carefully and diligently to implement a strict COVID-19 Safety Plan that meets or exceeds all industry guidelines set out by the BC Centre for Disease Control and Worksafe BC.
Plimmer said with the announcement of the cluster, to ensure overall public safety the RCMP has increased police presence in the area and is taking necessary enforcement action.
Interior Health said the risk remains low for families and individuals visiting Big White Mountain who follow public health guidance. In other words, it is safe to go to Big White when you stick to your immediate household bubble and avoid socializing and gathering, etc.
Interior Health is continuing outreach COVID-19 testing throughout the Big White community and environmental public health inspections.
Interior Health would also like to remind people to limit all non-essential travel. This means, staying within your own community and visiting your local ski hill only.
Plimmer said following the BC Provincial Health Order limiting travel until January 9, the resort is currently only welcoming BWSR season passholders and guests from the Central Okanagan over the holidays.
Plimmer said guests from beyond the local area who have made reservations have all been contacted and offered a full refund or opportunity to re-book their stay.
Mountain operations, including lifts, ski school, rentals, a selection of restaurants, retail, activities, accommodation, outdoor food trucks, and other privately owned businesses are open and operating under strict safety protocols and provincial guidelines.
"Though the decisions we've made have financial consequences and disappointed many families who were looking to enjoy the holidays at Big White Ski Resort, we have no doubt that it was the right decision," notes Peter Plimmer. "We care profoundly about our employees, our local community, and about doing the right thing."   
Interior Health said there will be ongoing updates about the Big White Mountain community cluster will occur each Tuesday and Friday until the cluster is contained.
Interior Health said it remains grateful to community leaders for their support, and remind everyone not to stigmatize or judge others who seek testing or test positive for COVID-19.
Everyone in all communities should remain vigilant in following COVID-19 precautions:
·Keep to your household bubbles and avoid social gatherings.
·Stay home when you are sick and get tested if you have any symptoms consistent with COVID-19.
·Practise physical distancing and use a mask if you cannot.
·Wash your hands often.