City set to secure multi-million-dollar payment from province for pandemic purposes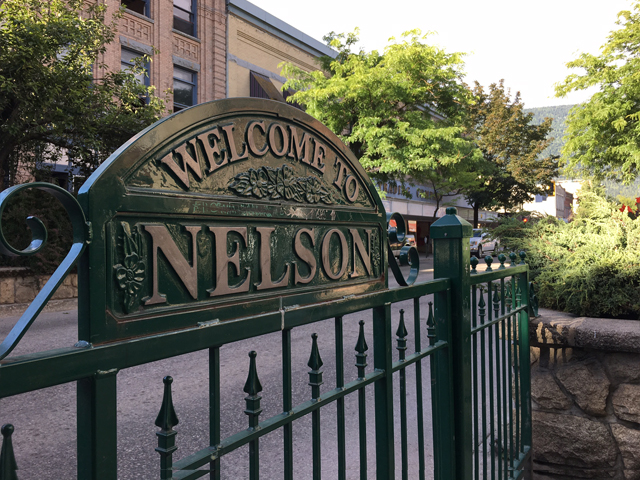 Some COVID cash could be coming the city's way from the province, but it's unclear what, if any, strings might be attached.
It was recently announced that the city will be receiving a $2.6 million windfall from the province to deal with any COVID-19 related expenses that it might have incurred over the last few months, or offset a loss of revenue.
However, city administration has not been able to ascertain what criterion are contingent with the cash, said city chief financial officer Colin McClure when he delivered his third quarter financial report to city council recently.
The money could help cover "some of these expenses that you necessarily weren't thinking of but were part of what is in the budget now," he said. "But, based on what this funding is coming from the province, that should help eliminate some of these costs and it will be helpful.
"It will be interesting to see what this means going into the future, because this is a lot of money … and it will be interesting to know what parameters are on it."
City manager Kevin Cormack said that, although not much is known on how the money can be used, the city is allowed to claim revenue loss or expenditures over time.
Revenues
Despite the COVID-19 pandemic McClure said the city was still on target to end the year in line with its budgeted operating revenues.
"Taxes have been billed and collected as expected, with the due date for all taxes now having passed," he said in his report. "It is important to note that the tax penalty charged in 2020 was lower than in 2019, which is a positive result considering the pressure that the pandemic put on the finances of residents and business this year.
COVID-19 effects on revenue
As expected and reflected in the 2020 budget, COVID-19 had a significant negative effect on the sales of services revenue, McClure explained.
"Combined, there has been over a $300,000 drop in revenue for parking meter, city parkade, campground and youth centre revenues over the prior year," he said. "However, for the third quarter, parking meter revenues are back to 80 per cent of 2019 levels, while the campground exceeded its prior year quarterly results.
"Both the parking and campground revenues are over $50,000 higher than the pandemic adjusted budgets."
• Transit revenues were 38 per cent lower as compared to last year as a direct result of the drop in ridership due to COVID-19, and the directive from BC Transit to not collect fares from mid-March to the end of May, explained McClure.
"BC Transit has still not allowed full capacity on buses and there has certainly been a drop in bus sales over prior years, however, it does appear that transit revenues will meet what was budgeted this year," he said.
McClure said as it grew closer to the end of the year he hoped to see the service gain some ground and come in near budget.
A windfall of $30,000 in additional grant funding has come into the Nelson Public Library revenue stream, partially offsetting the loss of photocopy, fine and other operational revenue that dropped significantly when the library closed due to the pandemic.
Expenses
There is no specific reason Protective Services expenses are in line with budget, but higher than the previousyear, but it is due to a mixture of over and under budget items, McClure said.
Fire services has incurred additional wage costsand overtime that were required to respond, clean-up and investigate three different fires all in one week back in June. In addition, there have been a number of firefighter injuries, which with the compact department did require backfilling by hiring temporary firefighters, McClure said.
He said there had been additional pandemic response expenses for hand washing stations, portable toilets, PPE and EOC operational costs as the centre was activated for eight weeks at the start of the shutdown.
"As the pandemic has been declared a provincial emergency the city has been tracking and will submit a claim for reimbursement for eligible responses costs," McClure explained. "These over budget items have been partial covered by a significant decrease in departmental training and travel expenses, coupled with the emergency management co-coordinator position being vacant from mid-February to mid-August."
With the city seeing revenues falling precipitously due to COVID-19 the decision was made to lower the Recreation and Culture Services budget to find offsetting cost savings. McClure said areas that were affected were the campground, youth centre and in particular parks where the parks maintenance, grass cutting, flowers and hanging baskets were scaled back.
Transit was slightly over budget this year mainly as a result of the extra staff time and supplies required for pre and post trip bus cleaning due to COVID-19, said McClure.
"However, as BC Transit has waived the bus lease fees for the next six months, which is an approximate $100,000 in savings, the expenses are lower than they normally would be and, hopefully, this assistance will result in the city being on budget by year end," he said.
Capital projects
With the $500,000 Columbia Basin Trust grant approved a significant redesign and improvement to the City Pier moved to detail design stage, McClure noted.
"With this information the city submitted an application for a provincial grant with the hope that, if successful, this project would start in the spring of 2021," he said.
In a "major milestone" the Lakeside substation has been decommissioned and the area has been paved, increasing the much needed parking area at Lakeside Park.
Piping and testing of the two-kilometre stretch of the secondary water source from Selous Creek to the Mountain Station Reservoir has been completed.
"A holdup on the manufacturing of parts, due to the pandemic, is holding up the completion of the new waterline control building, however, it is expected this will be finished by year end," said McClure.
Other Mountain Station Reservoir preparation work is also underway with the Phase II portion of the project, being the piping from Anderson Creek to the reservoir, scheduled for 2021.
— Source: City of Nelson