BC Wildfire Service still battling pesky Talbott Creek fire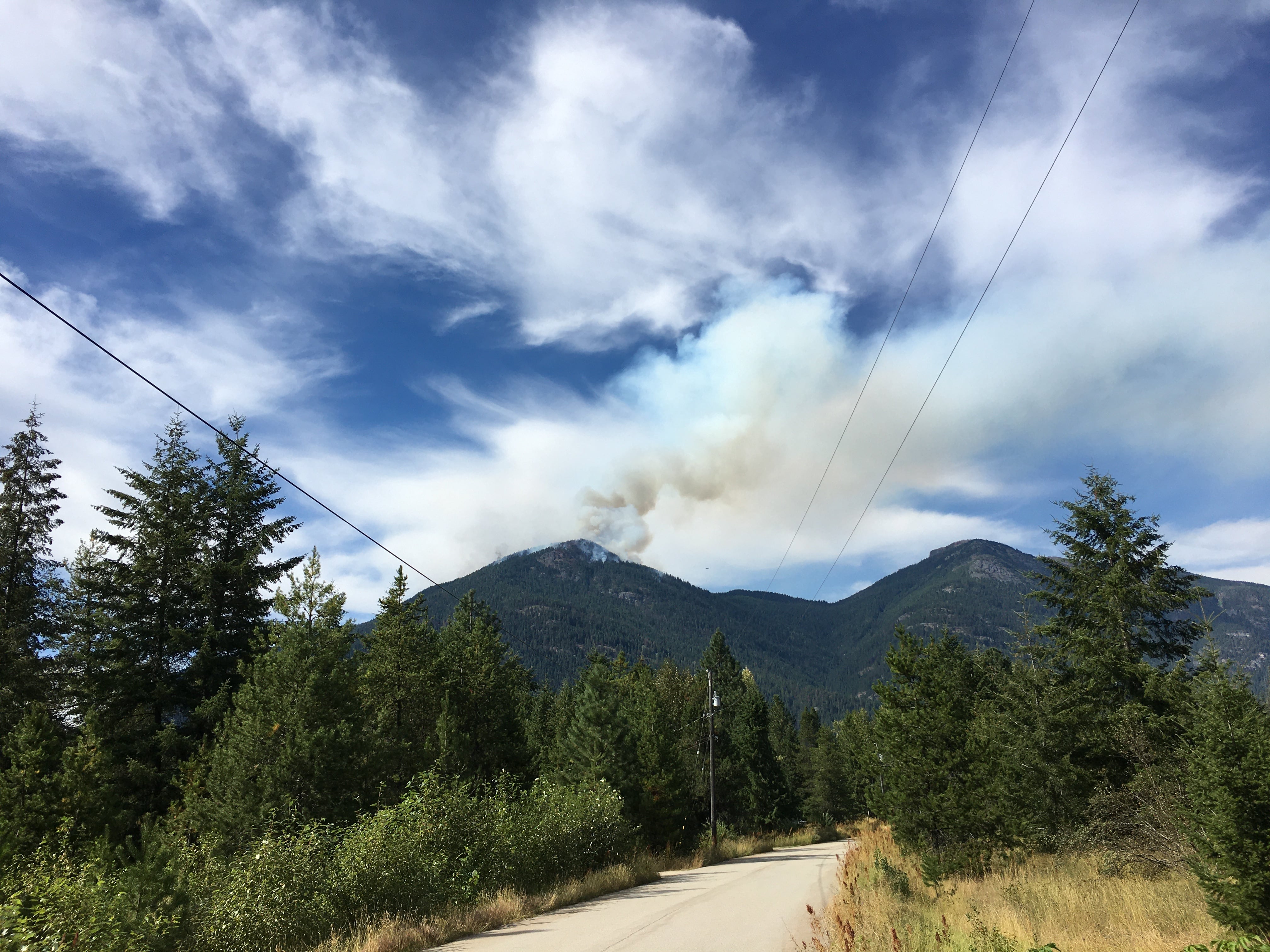 More than 140 BC Wildfire Service firefighters continue to battle the still "out of control" Talbott Creek fire in the Slocan Valley near Winlaw.
BC Wildfire Service said the 650 hectare fire experienced a period of active fire behaviour Wednesday evening, resulting in growth on the east side of McFayden Creek.
"An aggressive fire activity has been observed (Thursday) afternoon and evening," BC Wildfire Service website said.
"Airtankers were on site late (Thursday) afternoon creating a retardant line at the head of the fire to slow fire spread.
"Firefighters will be on site monitoring the fire overnight."
BC Wildfire Service said crews and heavy equipment continue work on the contingency line on the south flank while firefighters are also continuing mop-up activities and seeking hot spots to cool on the west, south and southeast edges.
BC Wildfire Service said patrols in these areas continue to ensure the fire does not spread beyond its existing boundaries.
A total of 147 firefighters are battling the blaze with the support of nine helicopters and 10 pieces of heavy equipment.
The fire can be seen from Highway 6 from as far away as Crescent Valley to the south.
BC Wildfire Service saidthe Tedesco Forest Service Road (FSR) remains closed to both industrial and non-industrial traffic.
This closure begins at the 18 kilometer marker on the Little Slocan Main FSR where the Tedesco FSR branches off, and includes the entire Tedesco road system. The Little Slocan Main FSR remains open.
BC Wildfire Service said the Tedesco FSR closure remains in place to accommodate response operations, ensure the safety of firefighters, and protect public safety.
This closure will remain in place until the public is otherwise notified.
Road closures and area restrictions are subject to change depending on fire activity.
For the most current information please visit the bans and restrictions section of the BC Wildfire website for the Southeast Fire Centre (see map below).
BC Wildfire Service said in the interest of safety, the public is being asked not to stop or slow on highway 6 or the Slocan river road to take photos of the fire.
"As both roads are narrow, slowing and stopping traffic can create significant safety hazards," BC Wildfire Service said.
"We thank residents and visitors for their continued support and cooperation in this matter."
Meanwhile, the other fire of major concern in the Southeast Fire Centre is located near Canal Flats.
The Doctor Creek has grown to almost 8,000 hectares and remains classified as "Out of Control".
BC Wildfire Service saidthere are176 firefighters, five helicopters and nine pieces of heavy equipment are fighting this wildfire.
The Woodbury Creek fire, located near Kokanee Glacier Provincial Park, is now estimated at 1,024 hectares. BC Wildfire Service said the wildfire remains out of control.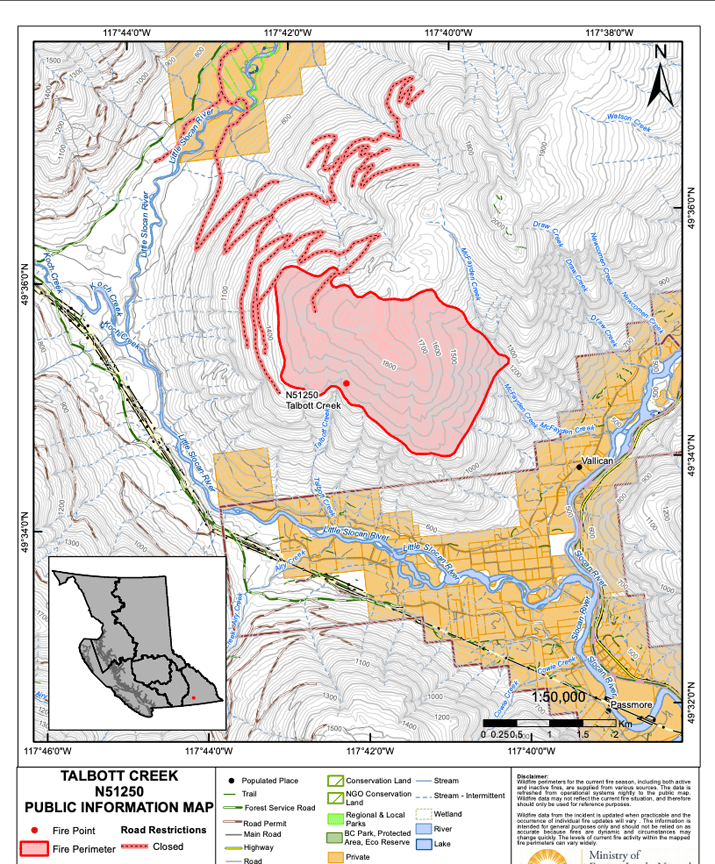 The BC Wildfire Service published this map showing information about the Talbott Creek Wildfire. — BC Wildfire image