Summer weather heats up in July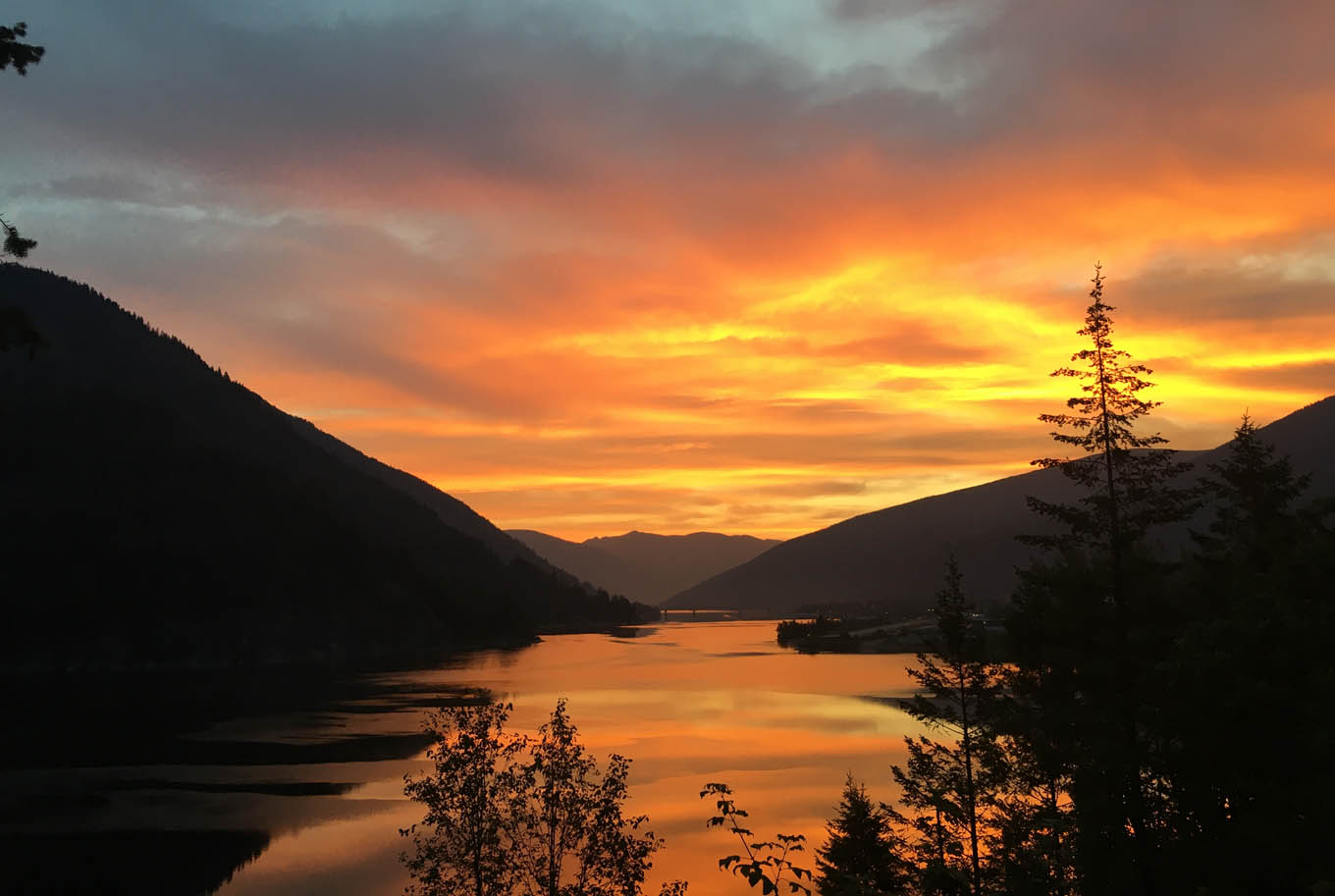 The West Kootenay/Boundary experienced some of the warmest temperatures of the year during the latter stages of July said Jesse Ellis, Weather Forecaster at the Southeast Fire Centre.
In the monthly weather synopsis, Ellis said the last week of July was hot, but not a record-breaker.
"The hottest temperature of the month was recorded on (July) 30th at 38.3 degrees which is about 1.5 degrees short of the record set in 2003," Ellis said.
"The mean temperature of the month — average of the highs and lows each day — was spot-on normal."
Ellis said during the month of July, roughly two thirds of the month's total rain fell on the first day as bands of convection tracked northward over the area. 
"This (18.0mm) set a new daily rainfall record but fell well short of the monthly record of 68.4mm in a day from 2012," he explained.
Ellis said a prevailing dry upper flow dominated the pattern much of the rest of July with only three minor rainfall events during the last three weeks of the month producing a total of under one millimetre of rain. 
"The monthly total (27.2mm) was 43% below average," he said.
The warmer, drier weather has sparked BC Wildfire Service to urge the public to be vigilant in the wilderness as summer progresses.
Currently there are eight fires of note in the Southeast Fire Centre, which stretches from the U.S. border to Mica Dam and from the Okanagan Highlands/west side of the Monashee Mountains to the B.C./Alberta border.
During the weekend the BC Wildfire Service responded multiple lightning-caused wildfire starts in the Arrow, Boundary, Columbia and Cranbrook zones.
There are two fires near Nakusp, five hectare Lake Creek north of Nakusp and Stoney Road south of the village.
Environment Canada is calling for a risk of a thunderstorm in the region Thursday with warm weather continuing for the next seven days.
Currently BC Wildfire has a large crew battling the Dry Lake blaze 24 kilometers northwest of Princeton.
There are 51 firefighters supported by four helicopters and 10 pieces of heavy equipment fighting the fire. The fire was discovered Sunday.
While zones throughout the Southeast are well-resourced and have crews available, the BC Wildfire Service asks that all campfire use is done responsibly, ensuring that crews and resources are not unnecessarily deferred onto human-caused fires.
To report a wildfire, unattended campfire or open burning violation, call 1 800 663-5555 toll-free or *5555 on a cellphone. For the latest information on current wildfire activity, burning restrictions, road closures and air-quality advisories, visit: bcwildfire.ca