BC Wildfire crews continue to battle Talbot Creek Fire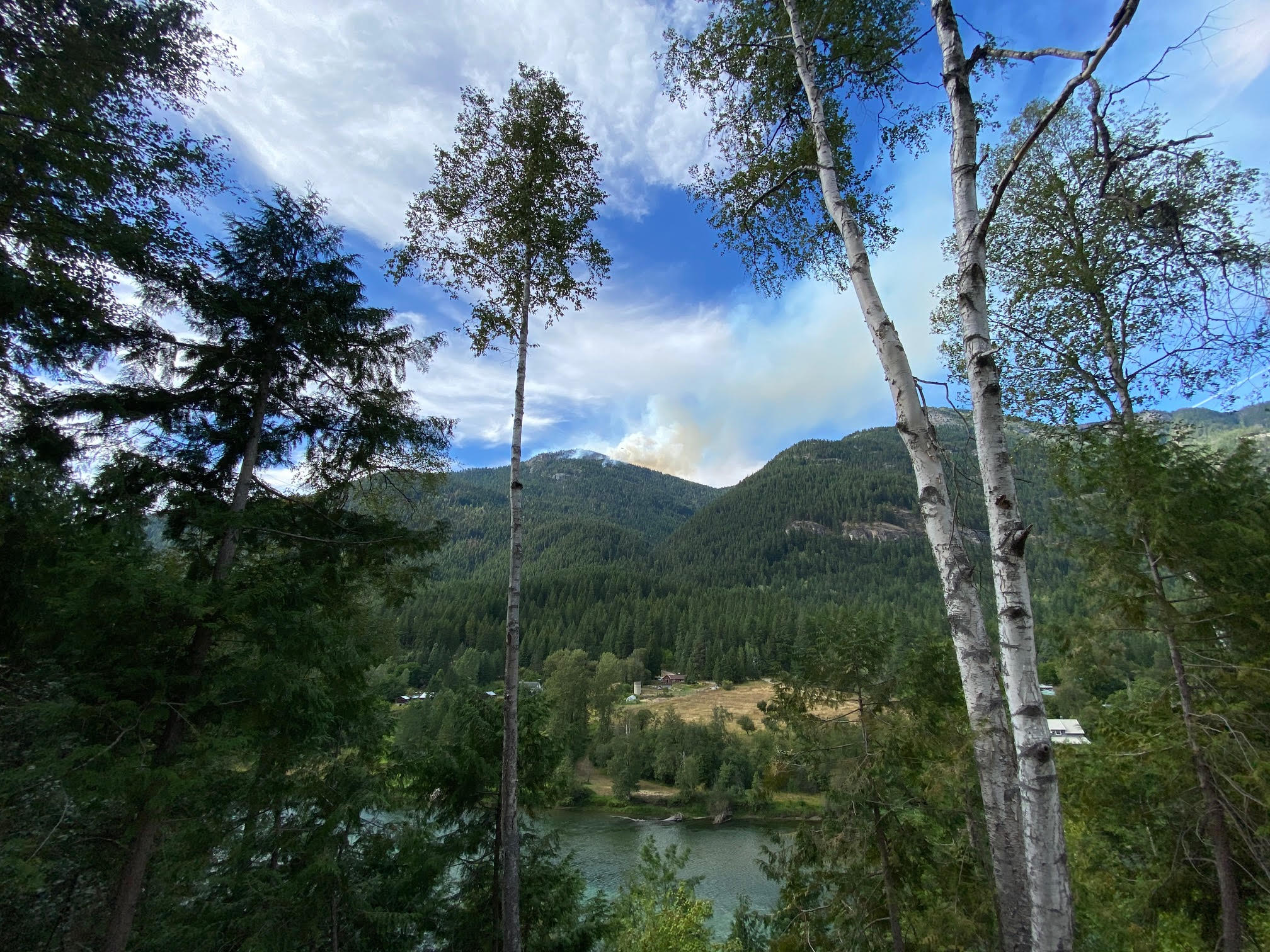 The BC Wildfire Service said on its website that crews continue to battle the Talbot Creek located near Winlaw in the Slocan Valley.
The fire, which started by lightning on Monday, August 17, is now estimated at 265 hectares.
"Crews made good progress (Monday)in preparation for the expected wind event that began Monday afternoon, the fire exhibited no significant growth overnight," BC  Wildfire said.
"As of (Tuesday)morning, fire behaviour was observed to be rank 1-2. This means a low vigour fire that burns in the surface fuel layer on the forest floor, but below the tree crowns. Rank 1-2 fire behaviour usually exhibits a slow rate of spread."
BC Wildfire said the Talbot Creekfire continues to produce smoke and is highly visible from the Slocan Valley as well as surrounding communities.
Currently there are 73 firefighters on the ground battling the blaze supported by eight helicopters and 20 pieces of heavy equipment.
"Heavy Equipment continues to construct control lines in preparation for small hand-lighting burn operations, if required, to help reinforce lines on the west flank of the fire," BC Wildfire said.
"Ground crews continue to build handlines along the eastern and northern flanks of the fire."
"Indirect attack strategies will be put into place along the northwest flank where the terrain becomes more challenging," BC Wildfire added.
The Regional District of Central Kootenay continues its Evacuation Alert for more than 300 homes in the Lebahdo, Little Slocan, Passmore and Vallican area.
"All residents must be prepared to leave their homes at a moment's notice in response to the Talbot Creek Wildfire," the RDCK Emergency Notification said.
An area restriction is not currently in effect for the Slocan River; however, BC Wildfirewants to caution those recreating that helicopters are filling buckets in the area and to be cautious and mindful around these operations.
In the interest of public and responder safety, an area restriction is now in effect within the Little Slocan area.
Under the order, a person must not remain or enter the restricted area unless they receive written authorization subject to other stipulations.
There are currently 28 active fires in the Southeast Fire Centre, which stretches from extends from the U.S. border to Mica Dam and from the Okanagan Highlands/west side of the Monashee Mountains to the B.C./Alberta border.
Most fires in the Arrow Lakes/West Kootenay, other than the Woodbury fire near Kokanee Glacier, have been deemed under control.
The other major fire in the Southeast Fire Centre located near Canal Flats in the East Kootenay.
The Doctor Creek fire, now estimated at more than 3,000 hectares, saw increased fire behaviour Monday due to elevated winds.
An Evacuation Order has been in place for some residents of the Canal Flats area.