Leafs swing multi-player deal with Summerland Steam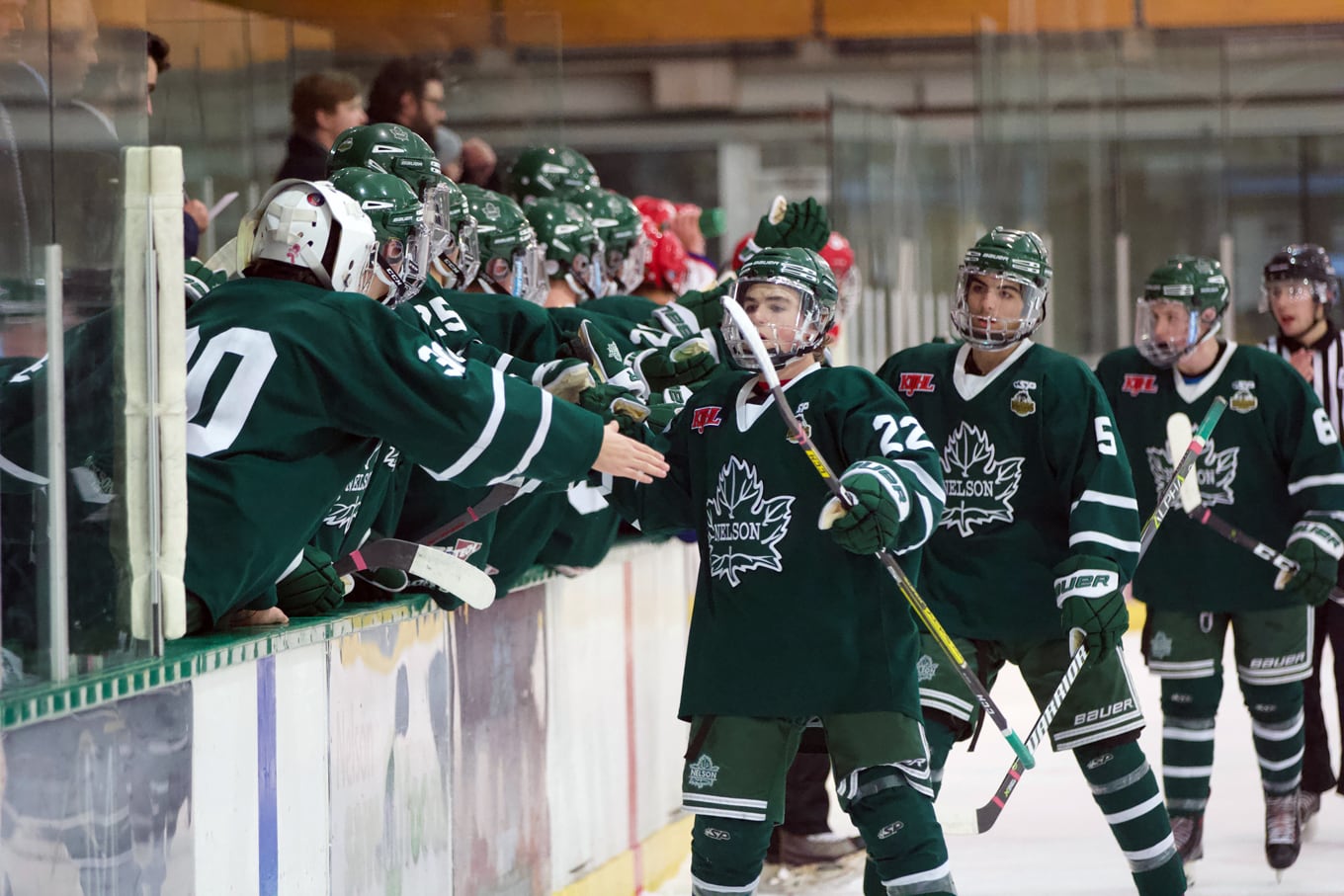 The start of the next Kootenay International Junior Hockey League season looks to be hold due to the coronavirus COVID-19.
However, that has not stopped the Nelson Leafs from being ready to hit the ground running when the the green light is given by BC Hockey to start the KIJHL regular season in the fall.
The Leafs worked a deal with Summerland Steam, sending three players to the Okanagan/Shuswap Conference team in exchange for some Junior A experience in defenceman Ethan McLaughlin and forwards Liam McLaren and Matthew Byrne.
"We want to contend again this season and adding three experienced two-year Junior A players allows us to do that," said assistant GM and coach Adam DiBella.
"We believe in the core group of returning players, but when an opportunity comes together to add three elite players, we felt like we needed to jump at it."
Bryne comes to the Leafs after accumulating 26 points in 20 games for the Steam, including 18 goals. Byrne's point total was good enough for sixth spot in Steam scoring.
The 20-year-old McLaren had five goals and 13 assists for Summerland in 17 games while McLaughlin had 15 points in 21 games.
All three players are from the South Okanagan.
To get that experience, the Leafs dealt goaltender Anderson Violette, Logan MacDonald, Nelson Minor Hockey product Tyler Badger and a future player.
Violette was solid between the pipes for the Leafs after being acquired from Sannich of the Vancouver Island Junior Hockey League in October.
MacDonald, a solid D-man for Nelson on the blueline finished with 24 points while Badger, after coming back to play at home after a season in Osoyoos with the Coyotes, scored three times while adding 13 assists in 32 games.
"All of the players that we had to move to make this deal are all first class people and the organization wishes them the best," DiBella said.
Leafs are currently playing the waiting game like most of hockey due to the coronavirus COVID-19, operating within the guidelines provided from the KIJHL, BC Hockey and their VIAsport return to play protocols.
"First and foremost, our concern is the health and safety of our players, billet families, fans and the people of the Nelson area," DiBella explained.
Following its Annual General Meeting in June, the KIJHL said the league was looking forward to getting back on the ice and are working towards a planned regular season start date of October 2nd, 2020.
Last week, the BC Hockey League announced the league was looking to start the season December 1st.