Career for Kootenay Carpenter Apprentice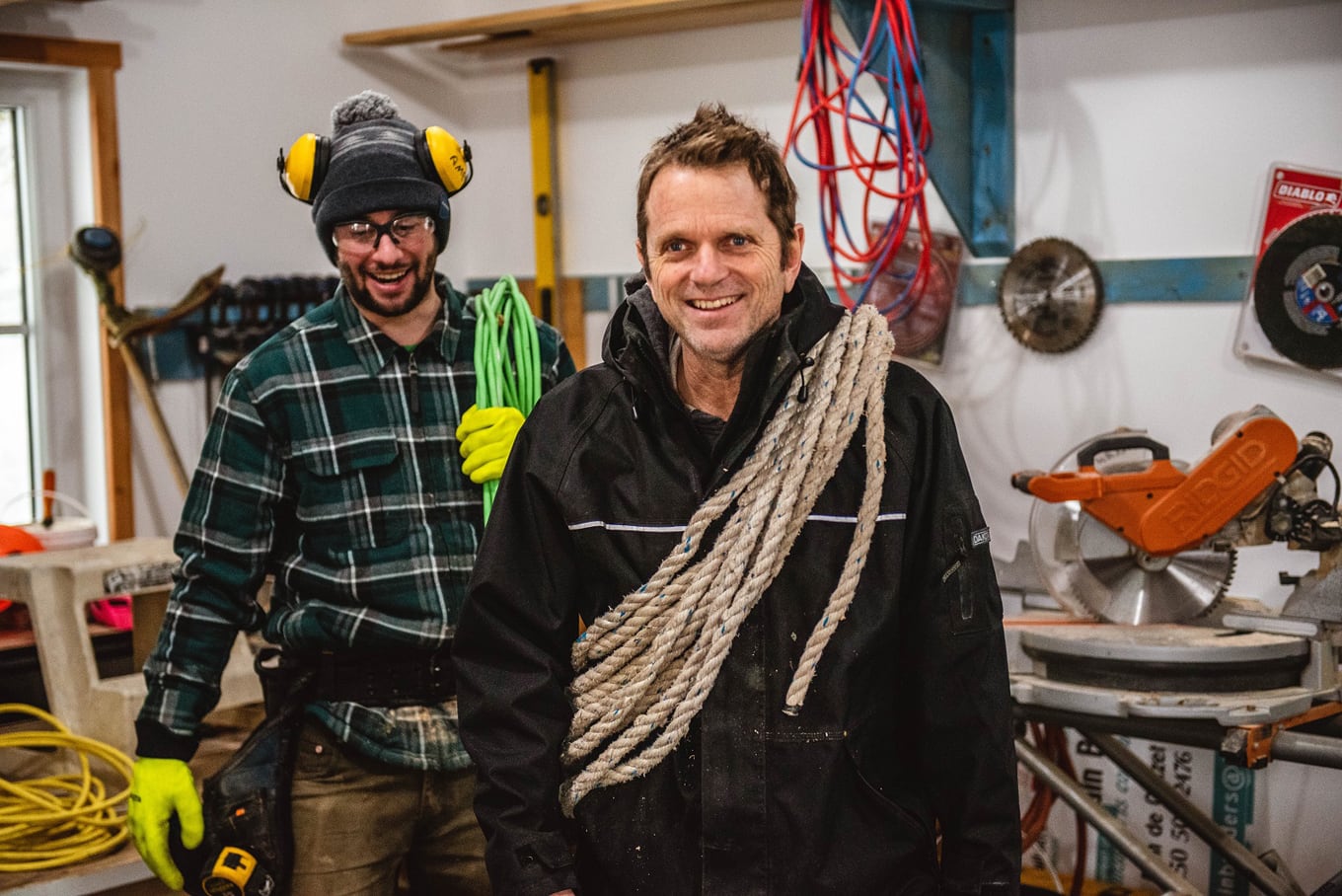 After completing a business degree and working in sales for a decade, Michael Greenfield was more than ready for a change. The mountains were calling, and answering that call led him to a new lifestyle and career that turned out to be exactly what he was looking for.
"I knew there was a high demand for carpentry work in the Kootenay region, and I thought it was a viable and interesting career for me to jump into," he says.
"It was Greefield's sense of humour and attitude that caught the attention of Alan De Chezet, owner of Ruby Mountain Builders.
De Chezet wasn't actively looking for an employee when he met the apprentice carpenter, but instantly felt a connection. When he found out Greenfield was attending Selkirk College's Carpentry Apprenticeship Program, De Chezet handed over his business card, sensing he'd be a great fit for his team. Columbia Basin Trust's School Works Apprentice Wage Subsidy Program, which helps Basin employers hire first level apprentices, was a further reason to hire someone with less experience — and he's glad he did.
"His youthful energy and his physicality, combined with his intelligence, makes Mike very valuable to my business," said De Chezet. "I'd be happy to hire him long-term when he gets out of school."
Greenfield rounds out De Chezet's four-person crew, which builds residential and smaller commercial projects, primarily in the Nelson area. Since starting in April 2019, Greenfield has pitched in on all facets of each build, including labour and carpentry tasks like framing and concrete pours. 
He's pleased with the hands-on work experience, citing the advantages of learning from expert tradespeople.
"I'm lucky my colleagues support me," Greenfield said. "I'm constantly learning something new every day. Plus I love the camaraderie."
You're only as good as the people you hire, and that goes beyond technical skills," said De Chezet. "I have a fantastic crew, and Greenfield adds so much to my team."
Greenfield is thankful for the opportunity the wage subsidy program created and is enthusiastic about his future.
"The program is making it easier for builders to employ trades apprentices," he says. "It's definitely given me a leg up in my carpentry career. Without it, I think it would've been much more difficult to find an opportunity like this — there's no question."