Third-period rally powers Leafs past Beaver Valley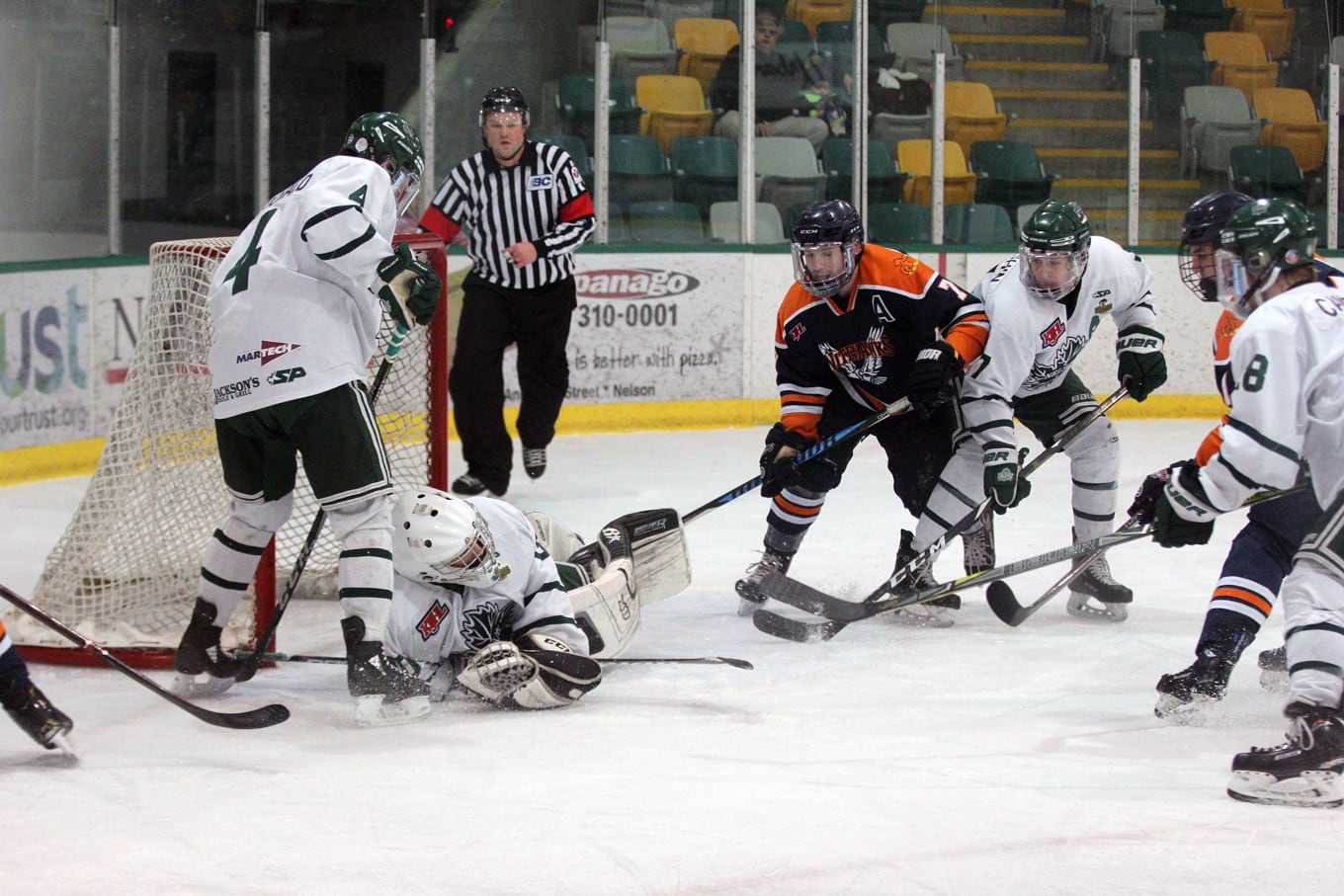 The Nelson Leafs refused to lose on the final day of 2019.
The Leafs exploded for five third-period goals to double up the Beaver Valley Nitehawks 6-3 in Kootenay International Junior Hockey League action New Year's Eve at the NDCC Arena.
Rookie forward Joe Davidson sparked the Leafs comeback, scoring twice during the third-period rally.
Davidson started the comeback with a power play marker midway through the frame that tied the game at 2-2 before concluding the scoring for the home side with a shorthanded tally into the empty net.
Ryan Quinn Nielsen-Webb scored the only goal of the first period, snapping a shot past Beaver Valley goalie Kevin Engman as both teams looked to shake off some holiday rust.
The visitors scored twice in the second to take a 2-1 lead after 40 minutes.
Gavin Danstrom tied the game midway through the period before Simon Nemethy put the Hawks ahead with a late goal in the frame.
Cole Wyatt, Reid Wilson and Tyler Badger scored in a span of four minutes following Davidson's marker to give Nelson a commanding 5-2 advantage.
Nelson Minor Hockey grad Kaleb Percival stopped the bleeding with a late BV goal before Davidson concluded the scoring with the Hawks' net empty.
Nelson dominated play in the third period, outshooting Beaver Valley 16-8. The Hawks held a 31-28 shots margin in the game.
Anderson Violette was solid between the pipes for Nelson, especially during the first two periods when Beaver Valley outshot Nelson by a 23-12 margin.
The two teams play the return match of the home-and-home series Friday in Fruitvale.
LEAF NOTES: Joe Davidson was selected the Game Star for Nelson while Gavin Damstrom earned Beaver Valley's selection. . . . Reid Wilson, Shawn Grobowsky, Kaleb Comishin and Davidson each finished the game with two points. . . . The win moves Nelson to within three points of Murdoch Division leading Beaver Valley. . . . Next home game for Nelson is Saturday when Leafs host Creston Valley Thunder Cats. Game time is 7 p.m. Sunday, Nelson concludes a grueling four games in six nights when Columbia Valley Rockies visit the NDCC Arena for a 2 p.m. puck drop.