Smaller numbers at Fridays for Future Nelson Climate Strike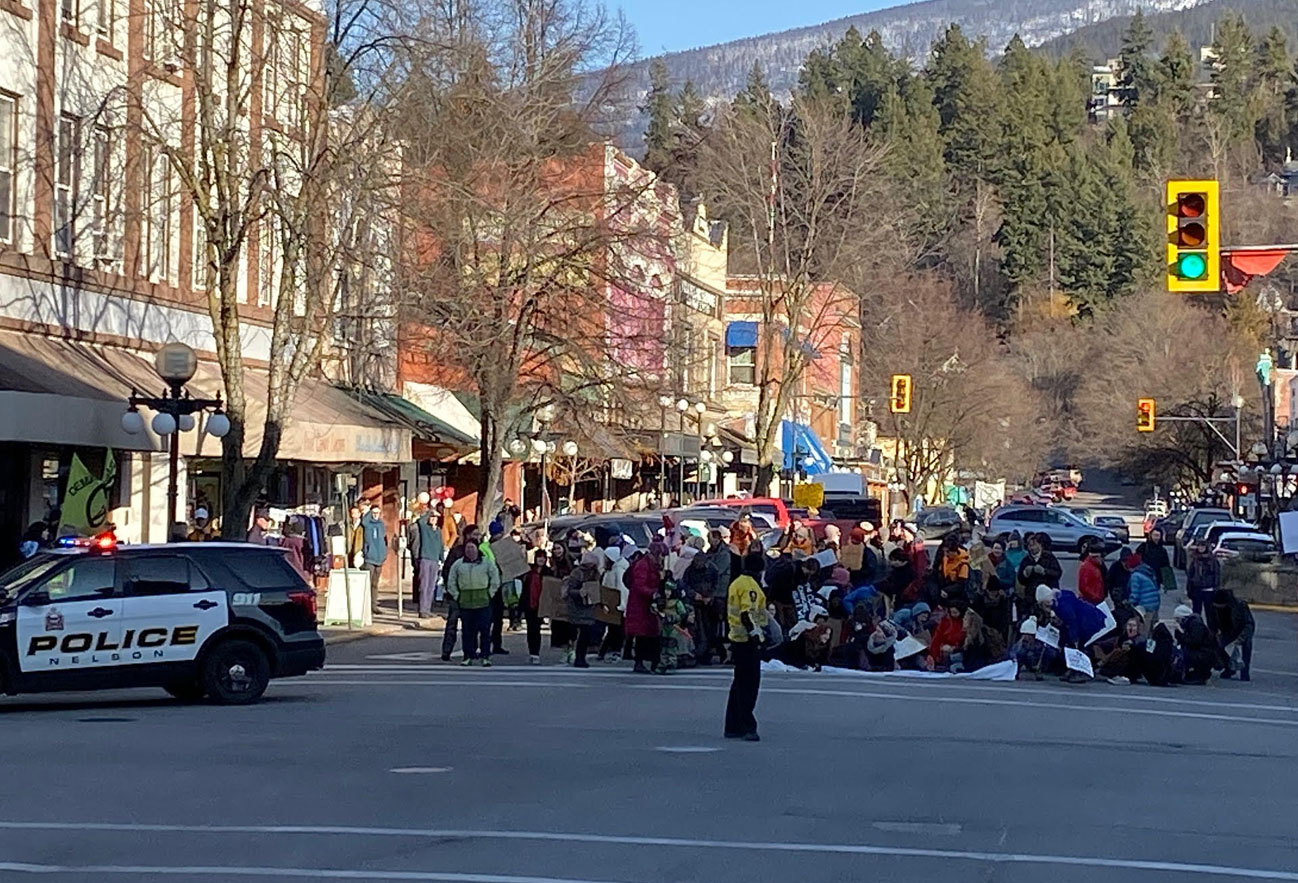 The crowd may have been smaller, but the enthusiasm remained high as Fridays for Future Nelson staged another Climate Strike Friday in downtown Nelson.
The rally, attracting approximately 150 people, was held on Black Friday, the day after American Thanksgiving where shoppers, both in Canada and U.S., flock to retailers looking for pre-Christmas bargains.
Friday's Climate Strike started with a clothing swap to highlight the massive environmental impacts of consumerism and the fast fashion industry before marching through the streets of Nelson.
The march culminated on Nelson's main street where a "die-in" — people lie on the pavement, closing their eyes or staring blankly above to demonstrated death due to climate change— was staged at the 500 Block of Baker Street.
Protestors then marched to pedestrian traffic lights around Ward and Baker intersection for 20 minutes before dispersing back to City Hall.
The first climate strike in Nelson took place in March in 2019. Since then, Nelson youth have organized seven strikes, the largest happening in late September when more than a 1,000 people marched through Nelson to raise awareness regarding the sudden change needed to halt climate change.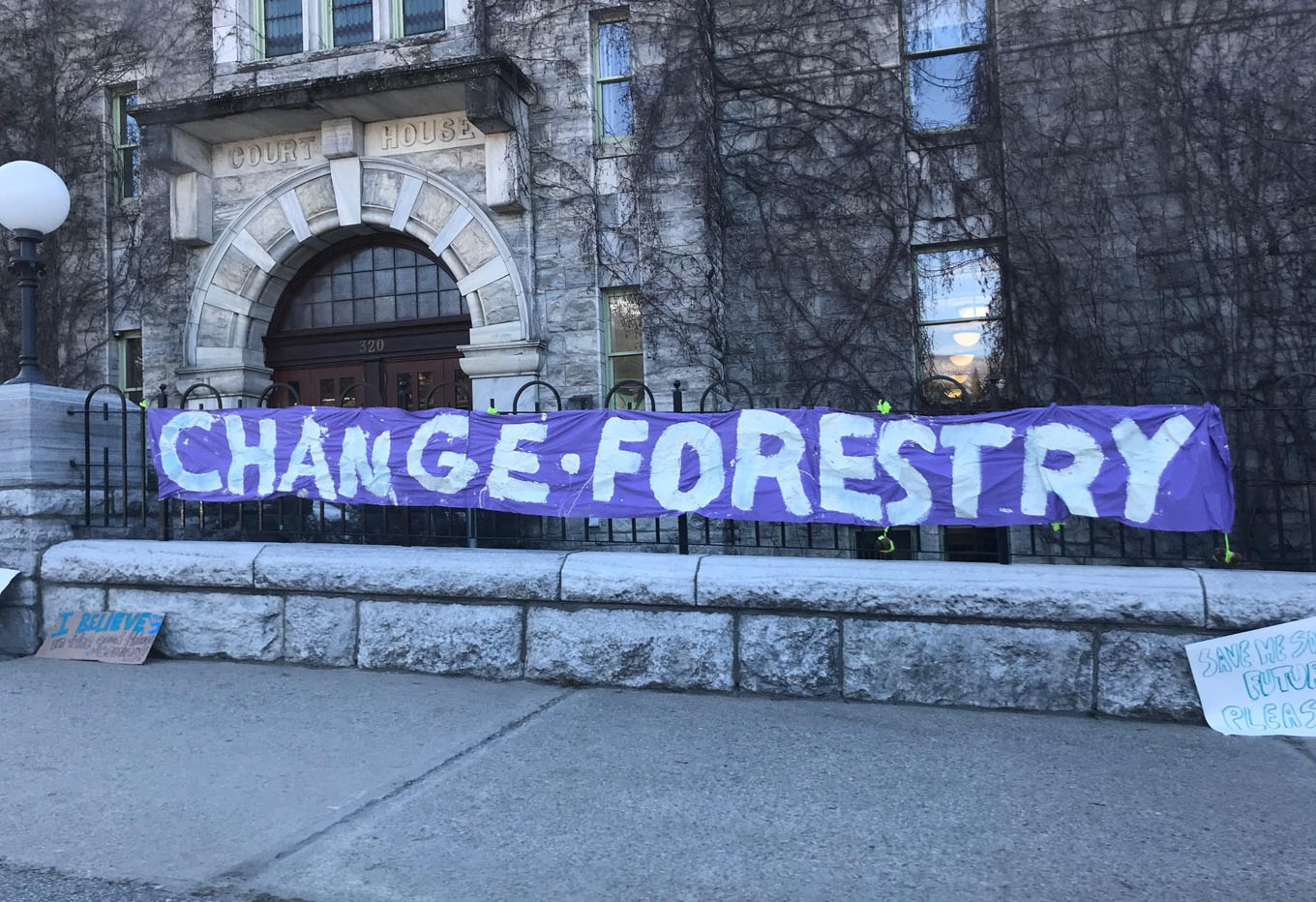 One of the many signs during Fridays for Future Climate Strike Friday in Nelson. — The Nelson Daily photo