Two people stabbed in random attack on Baker Street in Nelson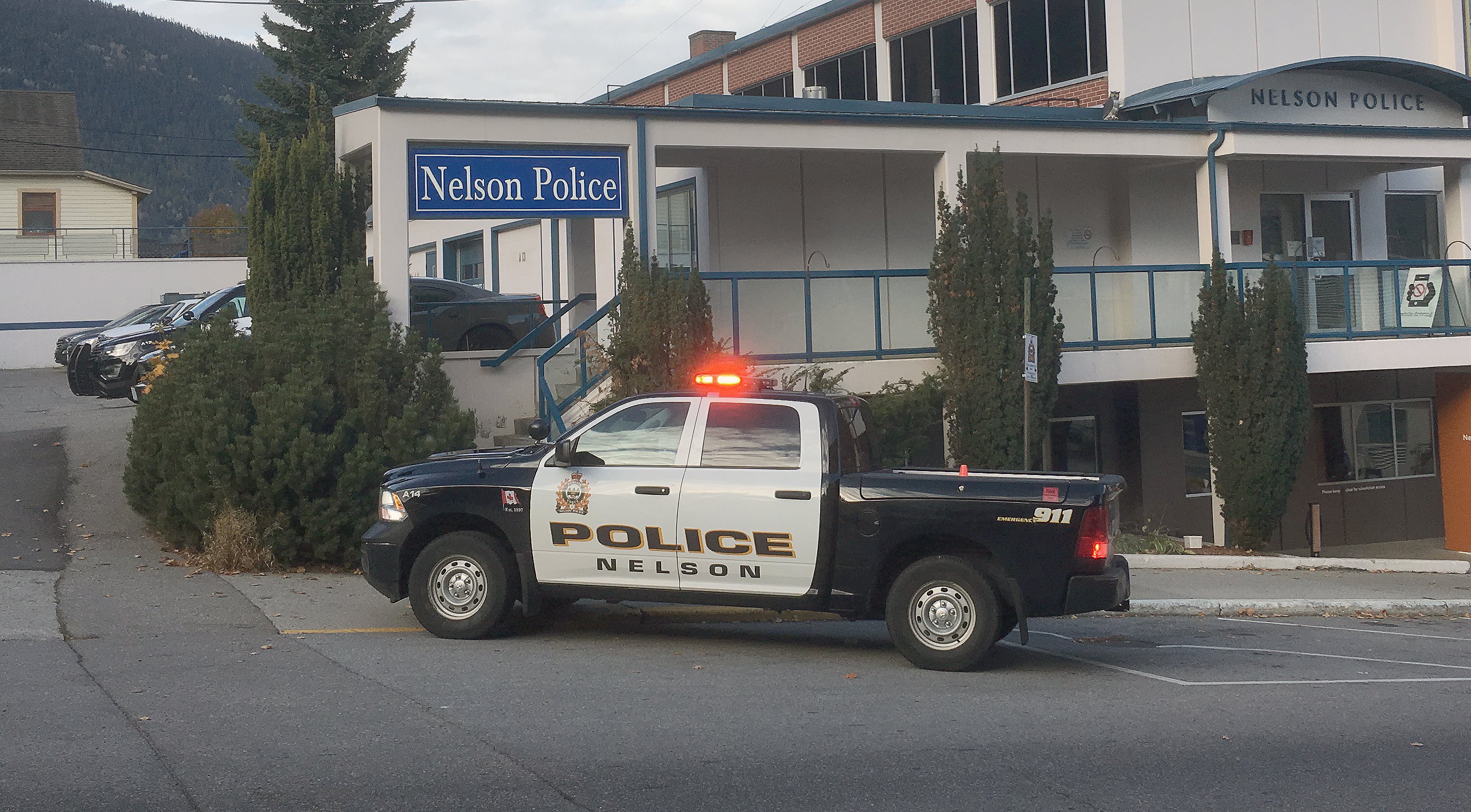 Nelson Police said that two people were taken to hospital following a knife attack Thursday afternoon near the corner of Stanley and Baker Street.
Police received multiple 911 calls of the incident at approximately 5:20 p.m. that tied up traffic on Nelson main street.
Police said a the 49-year-old woman, who did not know victim, started randomly stabbing the 29-year-old woman on the sidewalk outside Full Circle Restaurant.
Adrian Moyls was driving west along Baker Street when he heard a commotion and screaming before seeing a man fly into the middle of the busy street.
"I heard more screams and at that point the driver behind pulled off and ran to the scene," Moyls, still in shock a few hours later, told The Nelson Daily.
"I quickly pulled over and ran to help," Moyls added.
"I saw that the woman doing the stabbing had been subdued by a man in a motorcycle helmet so I went to help the woman who had been stabbed."
Moyls said the victim had been stabbed numerous times, to the neck, breast and back of her left arm. He added it appears her tricep was almost split wide open.
"It's the worst scene I've ever seen," Moyls said. "I put pressure on her neck and back and wrist."
Moyls said people called 911 but it seemed to take a while for first responders to arrive.
Moyls said people assisting tried to keep the woman responsive until Emergency Health Services personnel arrived.
Police say the victim who suffered multiple stab wounds — stabbed at least five times — was in stable conditions at KLH, but was still being treated.
Police confirm the attacker, taken into custody, was taken to hospital for injuries sustained during the incident. The attacker was treated and returned to Nelson Police cells where charges are being recommended.
The man, who witnesses said tried to stop the attack, was able to converse with ambulance attendants before being  placed on a stretcher and taken to Kootenay Lake Hospital.
Police said although the investigation is ongoing, at this time Nelson Police do not believe that the victim and suspect knew each other.
Police will be conducting extensive follow-up and would like to thank the public and acknowledge their bravery in assisting the victim.
If anyone has any information regarding this event they are asked to contact the Nelson Police Department General Investigation Section.
Updated Friday, September 20th at 6:30 a.m. to include more information from a NPD media release.