Meet Kootenay Columbia candidates at Nelson at its Best Forum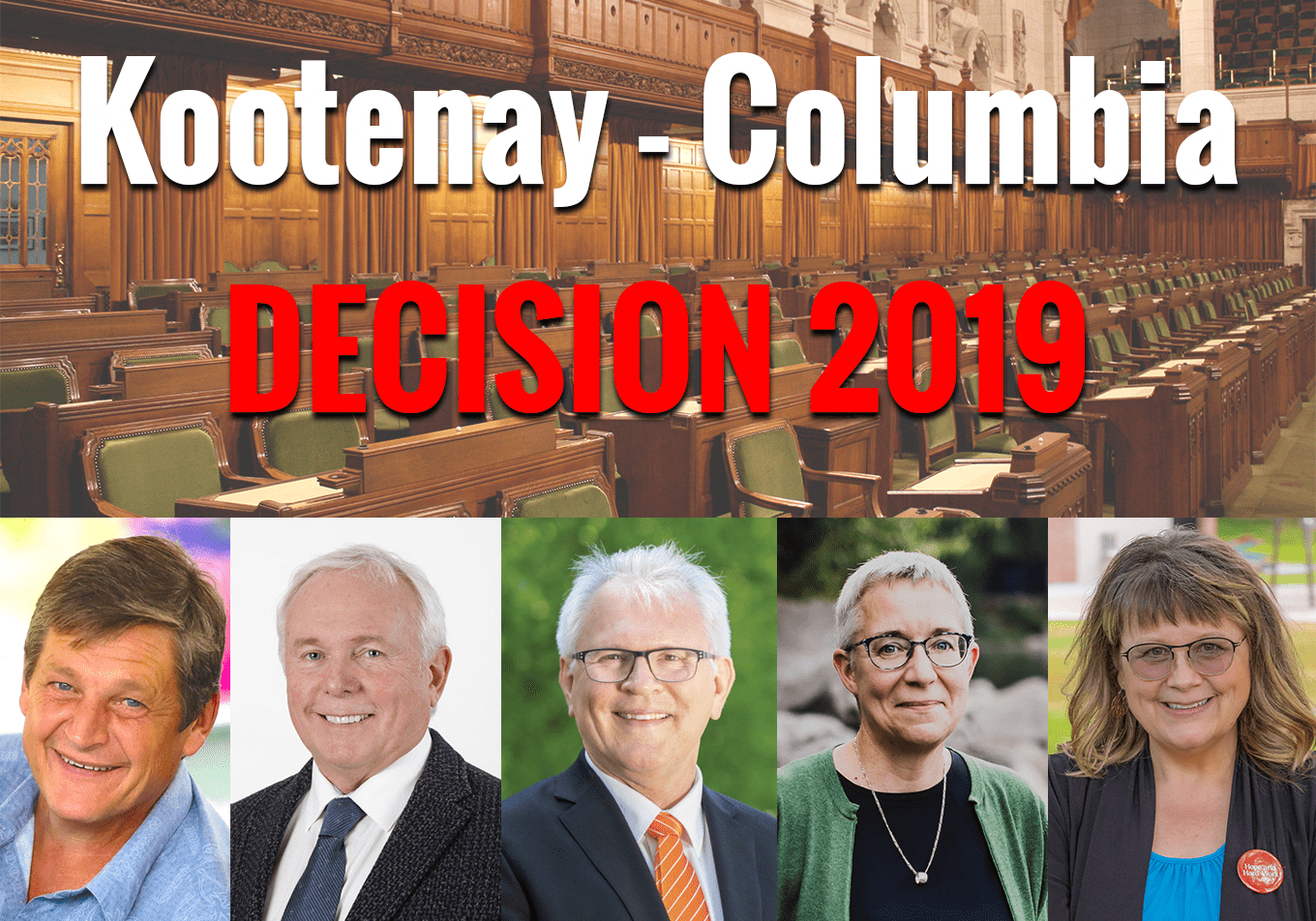 There is a well-known saying by educator and author Stephen Covey that goes: "Most people do not listen with the intent to understand; they listen with the intent to reply."
With this spirit of generous and curious listening in mind, Nelson at its Best is conducting a 'reverse' All-Candidates Forum, involving the candidates for the Kootenay-Columbia riding on Wednesday, September 25 from 7-9 .p.m at the Nelson United Church (Lower Hall), 602 Silica Street.
The five candidates — Abra Brynne of the Green Party, Liberal candidate Robin Goldsbury, incumbent Wayne Stetski of the NDP, Rob Morrison of the Conservative Party and Rick Stewart of the People's Party of Canada — have been campaigning prior to the upcoming Federal Election, set for Monday, October 21, 2019.
This unique forum will give the local public and voters the chance to speak to the candidates, who will be in listening mode, around key federal-related issues affecting our community, such as strengthening health care, poverty and inequality, the climate crisis, First Nations / Truth and Reconciliation, and economic developmentand technological disruption.
"This forum is intended to ensure that whomever is elected will be fully informed of the range of important social issues affecting our community," says George Chandler from Nelson at its Best.
"This more informal, citizen-run format complements very well the other valuable all-candidates meetings that will occur throughout the campaign, where candidates will do the bulk of the talking and voters the bulk of the listening."
After introductions and brief remarks, each candidate will spend some time in each of the topic sessions, listening to citizens' concerns on the given topic. Then we will change up the format, focusing on the last two topics as one group. Finally, the candidates will have an opportunity share their response and vision for change and commitment.
All Kootenay-Columbia riding voters are invited to come out, bring their ideas and concerns, and help make social issues a key election issue, giving them the focused attention they deserve.