UPDATED: Driver facing meth charges following single-vehicle accident in Rosemont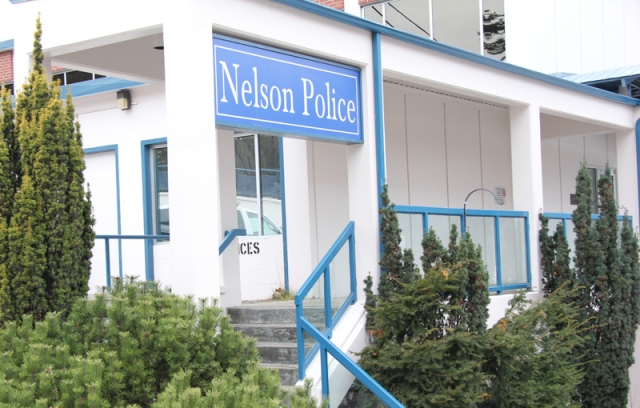 Following a single-vehicle accident early Friday morning that sent the driver to hospital with minor injuries, Nelson Police has recommended charges of Possession of Methamphetamine against the 25-year-old male driver in this incident.
In a media release Friday, Nelson Police added that a female associated with the male driver is also facing charges.
"As a result of the investigation conducted, police have also identified a 29-year-old female who was determined to be associated to the male driver," Nelson Police said.
"The female was not involved in the single vehicle collision but was charged with Possession of Methamphetamine as well based on the investigation conducted by NPD members."
Police said both the male and female have been released from police custody for a future court date.  
Driver suffers minor injuries following single-vehicle accident in Rosemont
Nelson Police report a man suffered minor injuries following a single vehicle accident on Highway 3A/6 early Friday morning near the Rosemont underpass.
Nelson Police received the call 12:40 a.m. of an accident at on Hwy 3A/6 just east of the intersection of Government Road.
Nelson Police Department, Nelson Fire Rescue Service, BC Ambulance Service and Dr. Nick Sparrow attended the scene.  
"The male driver and lone occupant of a black Mercedes sedan had lost control of his vehicle resulting in it leaving the highway," Nelson Police media release said.
"The vehicle rolled over 100 feet down the highway embankment into a wooded area adjacent to the Rosemont pedestrian underpass trail.  
"The driver suffered minor injuries and was transported to Kootenay Lake Hospital for treatment."
Police said due to the lack of lighting and difficult terrain a recovery of the vehicle will not be performed until daylight as well as temporary closure of the pedestrian trail.
Police said partial closure of the westbound highway lanes above the scene may be required as well.  
"A quantity of suspected methamphetamine was located inside the vehicle during police search," police said.
Nelson police will continue to conduct an investigation into the cause of the collision.