Steeper Nelson Hydro project forces city to dig deeper to cover capital costs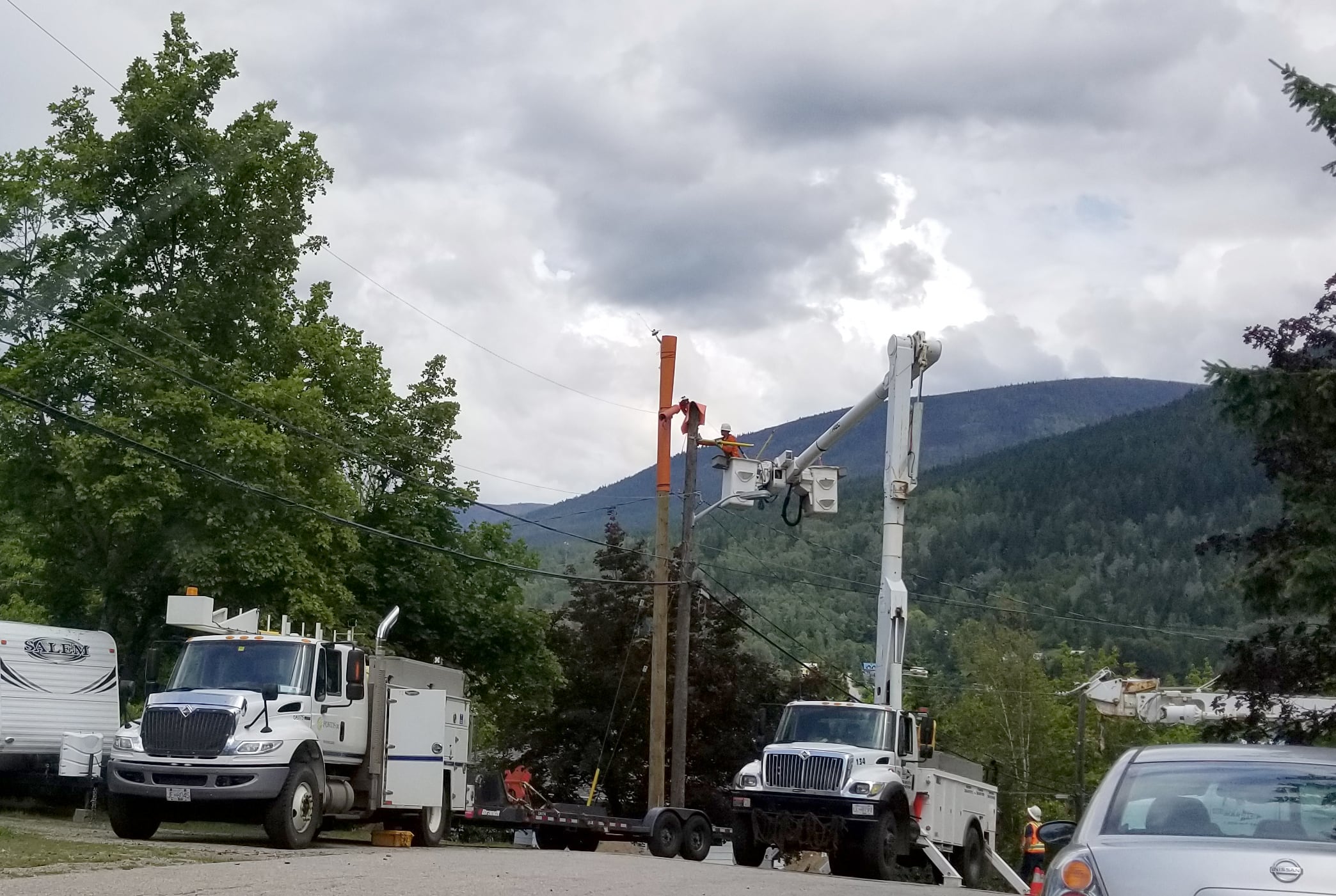 A slight adjustment to the current capital plan laid out for the city-owned utility carries with it a $2.3 million price tag.
Nelson Hydro has elected to change gears on its measured pole replacement project (100 per year) and hitch a ride with communications company Telus and aim for the replacement of around 600 poles this year.
Although the utility will see an increase in capital costs with the move in 2019, it actually will save approximately $600,000 — a reduction of pole replacement budget over the next six years — by stepping up with Telus, Nelson Hydro general manager Alex Love explained.
"This is a significant change," he said Monday during Nelson city council's regular meeting in council chambers. "But we needed some clarification now on this part."
Called Telus Project Falcon, the plan involves approximately $2,041,327 in project costs with around $1.42 million to be funded by Telus.
Love said Nelson Hydro had a joint pole agreement with Telus that defined how the cost sharing worked.
"Given that this is driven by Telus, they will be paying for about 70 per cent of the costs rather than the 50 per cent that would have otherwise occurred if the pole replacements were simply due to end of life issues," he said in his report to council.
"It ends up being a beautiful financial arrangement for Nelson, we just didn't plan on doing this in 2019."
The accelerated pole replacement schedule will result in reduced pole replacement needs in the next several years, with some reduction in capital spending in those years, Love noted.
Many of the poles would have to be replaced over the next several years anyway due to coming to the end of life, said Love.  There are, however, a few poles that would not have been replaced so soon but will have to be removed under the project in order to accommodate a taller pole, he added.
In all, there are around 5,000 power poles in the city's collection, with test and inspection performed on the structures every eight years. A pole needs to be replaced, on average, every 40 to 45 years.
The capital projects plan had been reviewed and approved during the business planning meetings previously but the new circumstances require the plan to be modified.
The move isn't uncommon, explained city chief financial officer Colin McClure, with the municipality adjusting its budget as the need arises, like nearly every other municipal government.
In order to accommodate the pole replacement project the city will be dropping a $698,000 concrete work project at the power plant, deferring it from 2019 to 2020.
"We just don't have the capacity to take that on right now," said Love.
There was also the addition of small copper replacement in the amount of $300,000. Funded by Nelson Hydro, the project had to be incorporated into the current year as a result of the Telus Project Falcon, which requires work in the small copper areas.
"Small copper is no longer considered safe to work under and thus it makes sense to replace it before the Telus fibre work is undertaken," said Love.
"If it were not for Project Falcon, this small copper work would have been undertaken at a future point in time."
The net effect on the capital budget is a deferral of $698,000 from 2019 to 2020, the addition of $2,341,327 of new capital work to 2019, with a third party contribution (Telus) of $1,421,776 in 2019.
Despite the move being a partial change in timing of capital expenditures, the Nelson Hydro capital reserve has been built up to a level where it can accommodate the changes in capital timing, said Love, especially in consideration of the Telus contribution to the capital costs.
"Proceeding with the pole replacements for Project Falcon helps renew infrastructure and allows Telus to proceed with offering their fibre optic service to Nelson residents," Love concluded.