Nelson's Jaclyn Dexter earns Gold at Peach Classic Triathlon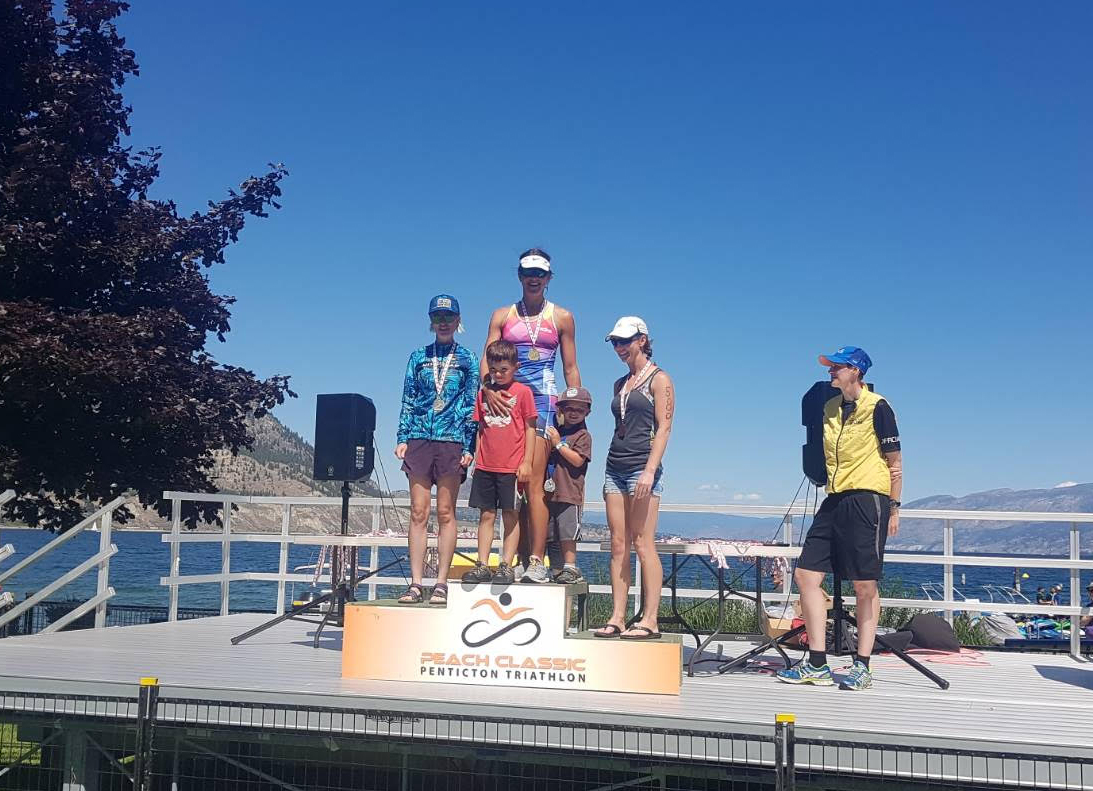 Jaclyn Dexter is finding there's Gold in the South Okanagan.
The Nelson triathlete took home the Gold Medal in the women's 40-44 year category at the Peach Classic Triathlon Sunday in Penticton.
Dexter finished third overall in the women's division, ten minutes behind winner Vanessa Tilson of Kelowna.
Tilson won the three-stage event that includes a 1.5 kilometer swim in Okanagan Lake, 40 km bike and a 10 km run, in a time of two hours, 21:45 minutes.
Yvone Timewell of Kamloops was next at 2:26.20 while Dexter was third at 2:31.33.
It was the third consecutive year Dexter has won a medal at the Peach Classic.
Dexter destroyed the women's 40-44 division, winning by more than 18 minutes.
The Peach Classic Triathlon has three categories — Standard Distance, Aqua-Bike, 1.5 km swim/40 km bike and Sprint Distance, 750m swim, 20 km bike and five km run.