ICBC kicks off recruitment for Techpilot project for less experienced drivers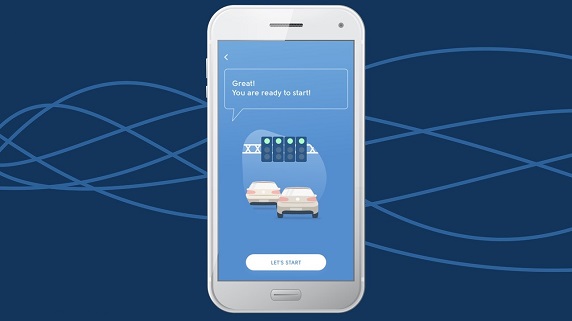 ICBC is taking the next step into telematics research with a one-year pilot project—this time recruiting as many as 7,000 drivers to see if technology can improve their driving and make B.C. roads safer.
Drivers can sign-up today to join the pilot which starts in November. If you have less than four years driving experience, either in the novice stage of the Graduated Licensing Program or with your full licence, you're eligible to join.
"We're pleased to partner with Octo, a leader in the telematics industry," said Nicolas Jimenez, ICBC President and CEO.
"This Techpilot project will enable us to better understand the role that technology can play in reducing crashes for inexperienced drivers.
"But safer roads start with every driver making a conscious decision to focus on the road. Let's all do our part to create a safer driving culture in B.C."
Participants will use a small smart tag that communicates with an app installed on their smartphone. For each trip, the app records driving behaviours like speeding, braking patterns and level of distracted driving and provides an overall score. As an incentive participants will receive rewards in the form of gift cards to popular retailers and restaurants.
Octo, a global telematics company, was selected as the vendor after a procurement process earlier this year. Octo is an industry leader in both its technology and platform.
"The broader Octo organization and I are passionate about road safety and how telematics, through education and positive reinforcement, can create safer drivers and thus, safer roads." Said Gianfranco Giannella, Chief Operating Officer & General Manager, Octo Telematics.
"I'm honoured that Octo's insurance telematics solution, Digital Driver, has been selected to enable this important study and I look forward to the results to further demonstrate the societal benefits."
The pilot results will help determine how ICBC might use telematics in the future. The results will not impact the participants' insurance premiums.
New drivers in B.C. are 3.5 times more at risk of getting into a crash than experienced drivers. And when they do, those crashes are much more likely to be serious. This risk gradually decreases as new drivers gain more experience.
Starting September 2019, inexperienced drivers will be paying more to better reflect the risk as part of the recent changes to the way ICBC sets insurance premiums. This Techpilot is an opportunity to assess if telematics can measurably improve driver behaviour and help offset that impact in the future by decreasing the risk of inexperienced drivers being in a crash.
You can view more details and enroll at icbc.com/techpilot.