What a weekend for 2019 L.V. Rogers Graduating Class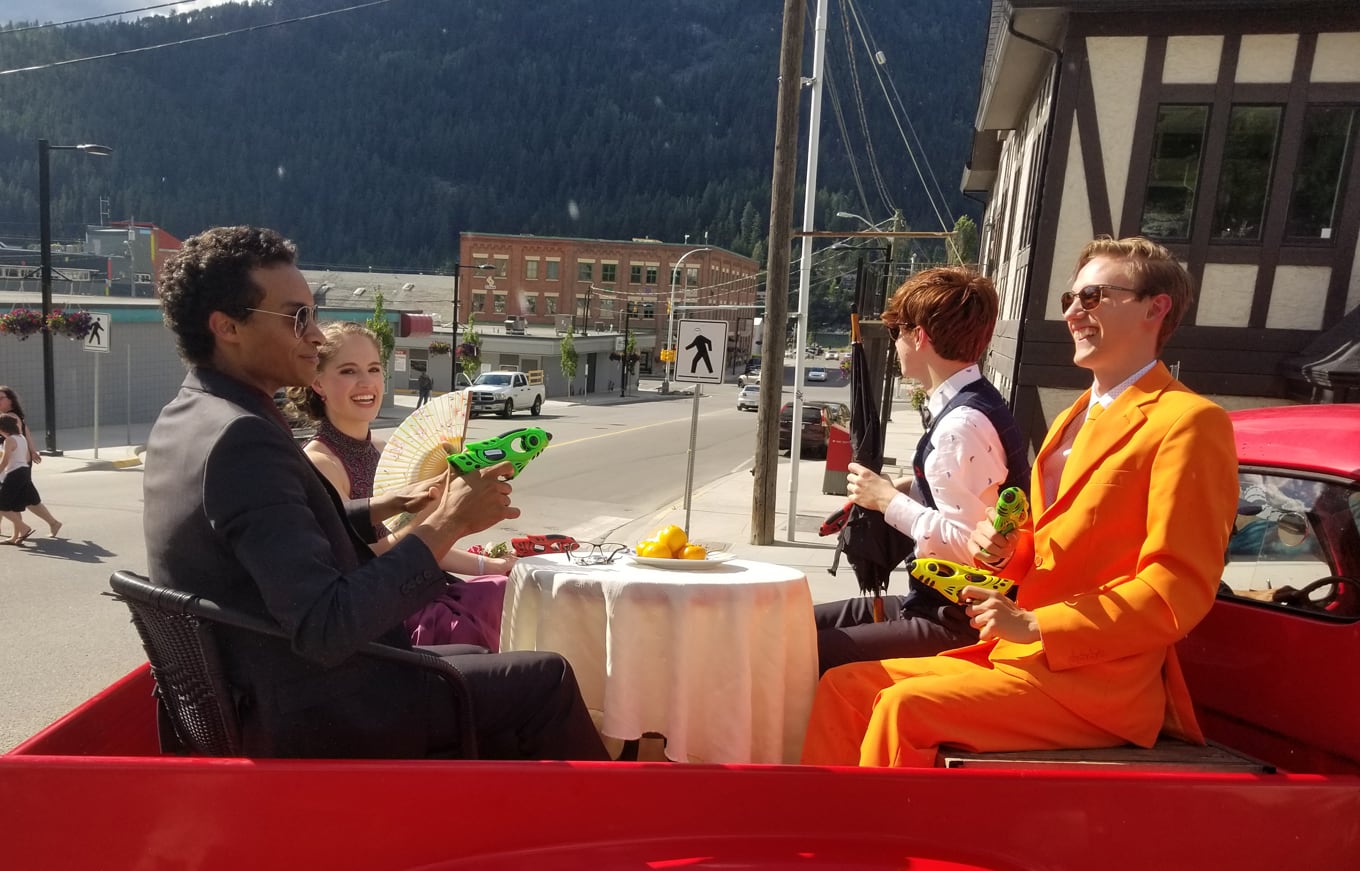 What a weekend for L.V. Rogers to host its annual Graduation Ceremonies.
The highlight of the celebrations was the annual Cavalcade through downtown Nelson to the delight of many friends, family and residents who traditional fill Baker Street to view the graduates as the parade through the downtown core.
The celebrations began Friday evening with the Cap and Gown ceremony at the Nelson and District Community Centre Arena.
Numerous speakers saluted the 2019 Graduating Class before Ruedi Kelsch addressed the audience with the Valedictorian address.
Saturday, Grads returned to the NDCC Arena for the Grand March. Following Grand March, Grads jumped into cars, trucks and bicycles to parade through downtown Nelson.
The celebrations concluded Saturday evening with the Grad Banquet and Dance.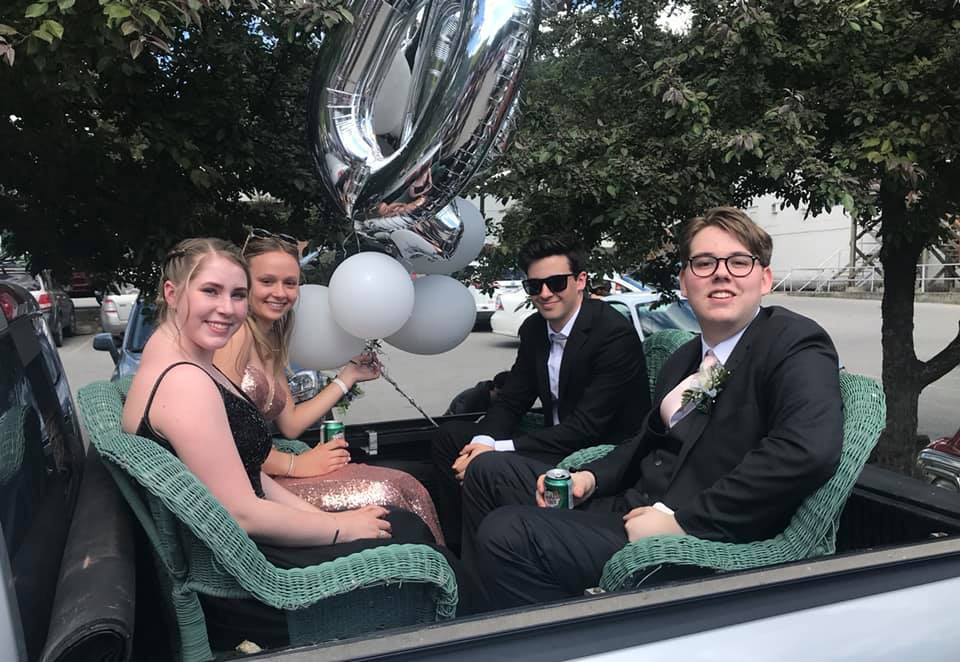 The Grad Class of 2019 started the Cavalcade from the NDCC Parking Lot. — Submitted photo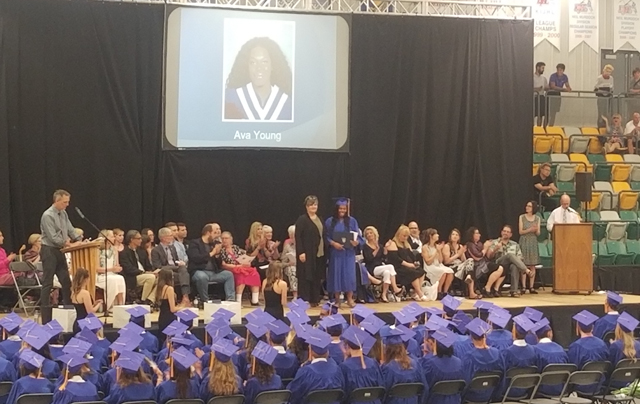 Grads crossed the stage individually at the NDCC Arena to receive High School diplomas from principal Tamara Malloff. — Submitted photo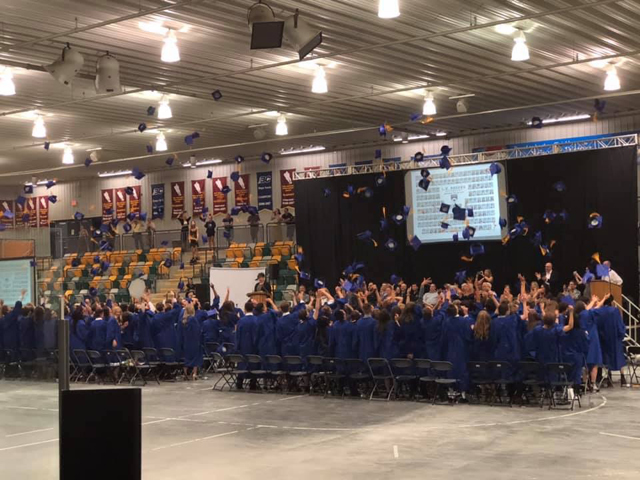 Once the ceremony concluded, Grads hoisted caps into the air. — Photo courtesy Deb McEwan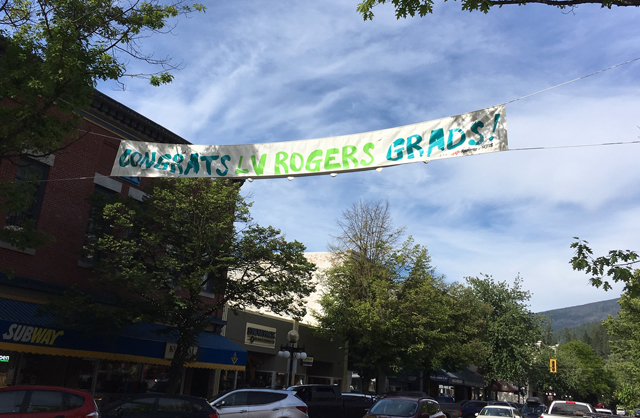 Yes, and a big Congrats to the L.V. Rogers Graduating Class of 2019. — The Nelson Daily photo