Local water activist arrested for contempt near Balfour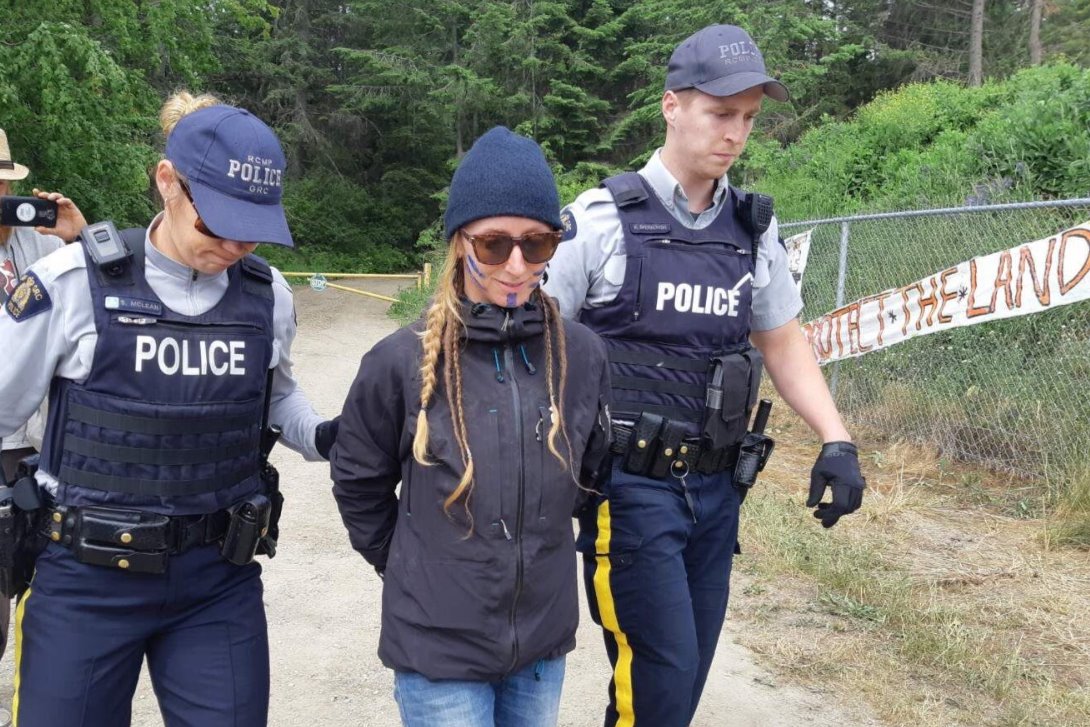 A woman awaits her day in court after being arrested Friday by RCMP after disobeying a court order at a logging operation near Balfour.
Local water activist Jessica Odgen was taken into custody by RCMP officers for contempt of court charges. Ogden, who remains in police custody, will appear in Nelson Court Monday.
Ogden is part of a protest camp set up at the entrance to the Balfour Transfer Station, at the base of the Balfour Face Forest Service Road.
The camp, within walking distance of Balfour Ferry Terminal, was erected by the protest group to protect the watershed from logging and raise awareness regarding current forestry practices in BC.
To assist with court costs, a GoFundMe page has been set up to support Ogden.
Members of the protest group stand near the entrance to the Balfour Transfer Station, at the base of the Balfour Face Forest Service Road. — Submitted