Cool stuff at Trafalgar Cross Cultural Entrepreneur Fair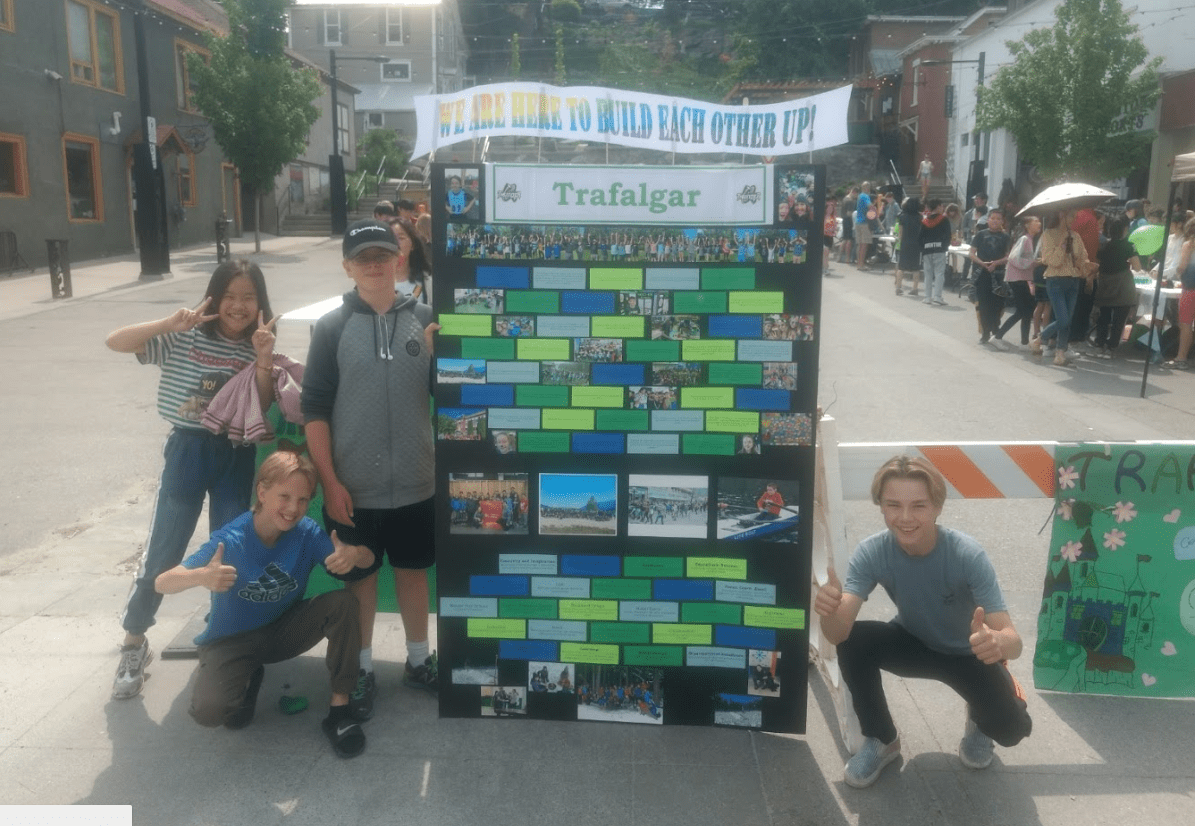 More than 125 students from Trafalgar Middle School and Sino-Canada School in Shanghai, China took to the Hall Street Plaza last week for the Trafalgar Cross Cultural Entrepreneur Fair.
The 90 Grade 6 students from Trafalgar joined 48 from Sino-Canada School in Shanghai, China, attending the Uphill-based Middle School for eight weeks, hosted the Entrepreneur Fair under sunny skies.
Students have been working on products and marketing in groups for the past two weeks.
"It was awesome to see the students working together to create and sell their products," said Grade six teacher Naomi Pedersen.
"This opportunity was designed to help for the both the students from Trafalgar and China to further develop their relationships and apply the learning they have been doing together.
"I really hope that they can take away from this experience all the possibilities that can come from a simple idea."
There was also a display of digital media students created about Climate Change, Trafalgar, and Cross cultural communication.
"We had a lot of fun with our new friends from China and learned how to say loads of things in Chinese," said Trafalgar Grade six student Teajay Tiesen.
"You can make cool stuff out of recycled materials the best can come out of anything," added Grade six student Robbie Martyn.
This idea was hatched very fast with students transforming many great ideas and designs into marketable products in a short period of time.
""Today was very busy, doing business is very hard," said Carl Wu, International student from Shanghai.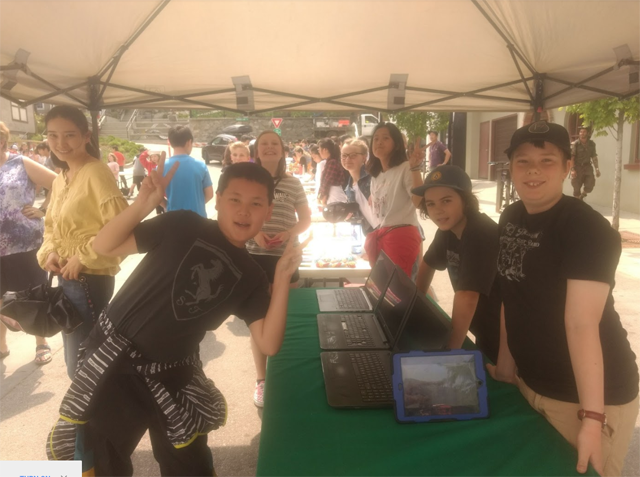 Trafalgar and Chinese Grade six students prepare to open the Cross Cultural Entrepreneur Fair held recently at the Hall Street Plaza in Nelson. — Submitted photo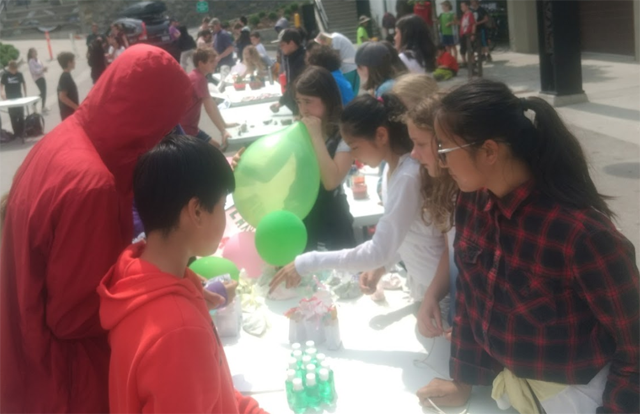 Students interacted at the various tables to see what the different groups were marketing. — Submitted photo