Seed for fourth recreational cannabis club in downtown quashed by council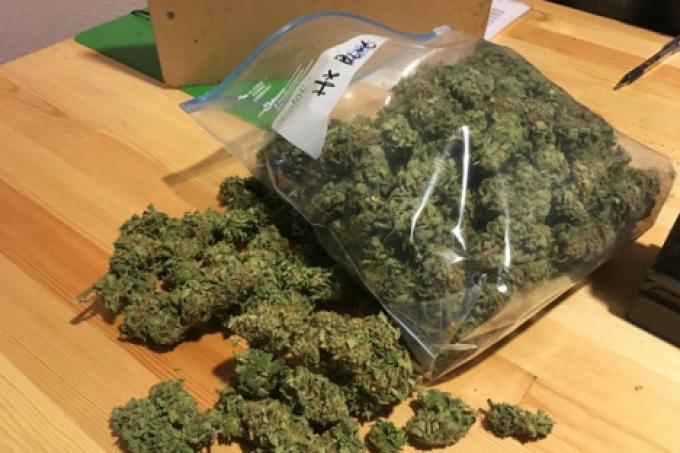 It didn't take long for the city to determine the fate of an application for a fourth recreational cannabis business for downtown.
In fact, council did not even have to debate the matter of Quadz Cannabis' application for 752 Vernon St., which could have put the city at two cannabis enterprises over the allotted two for the downtown.
A city staff report recommended denying the application for several reasons, including the downtown zone cap having been reached.
"The existing zoning regulations and caps were adopted last summer in response to public feedback," noted city planner Alex Thumm in his report to council. "Over half of survey respondents supported no more than two cannabis stores in the downtown. Only 16 per cent wanted no cap at all."
According to the city's Zoning Bylaw the location was also ineligible due to "its proximity to a youth facility (the Civic Centre, across the street) and a park (the Hendryx Street Park, one block away)."
Thumm said most cities ensure a separation between cannabis retail and youth facilities. 
"The majority of last year's survey respondents (70 per cent) stated that cannabis stores should be at least two blocks away from schools, youth facilities, parks, and playgrounds," he said.
There were several letters and emails sent to the city on the application, all opposing the location for another recreational cannabis outlet.
The Zoning Bylaw limits the number of cannabis retail stores to two in the downtown, one in Railtown, one in the Lakeside/Industrial area and one along Nelson Avenue. 
There are currently four cannabis retail locations in the works, with council issuing recommendations to the province for the two permitted downtown spaces, the Lakeside/Industrial spot and a temporary use permit for a third location in the downtown zone.
The location on Vernon Street had been the site of MMJ Canada, a cannabis shop that had shut down after a raid by RCMP in March 2018. The applicant — Quadz Cannabis — already had five approved licence locations in Alberta, with five other licence applications pending in B.C. and Ontario. 
In addition to the permit, Quadz had proposed operating hours of 10 a.m. to 11 p.m., seven days a week, while the city limited operating hours to 9 p.m.
Beyond the permit
A temporary use permit can be issued by city council to allow a use not permitted by the zoning bylaw, or to vary a use (i.e. to exceed a cap). The city may specify conditions of that temporary use. 
A permit may be issued for up to three years but can only be renewed once, subject to city council approval once again.
However, there are two other areas within the city that are still open to applications: Railtown and the Nelson Avenue zones are permitted to have one business each. 
The Kootenay Cannabis Tree has already been approved to operate within the lakeside/industrial zone.
— Source: City of Nelson