Op/Ed: Evicting dirty money from B.C. homes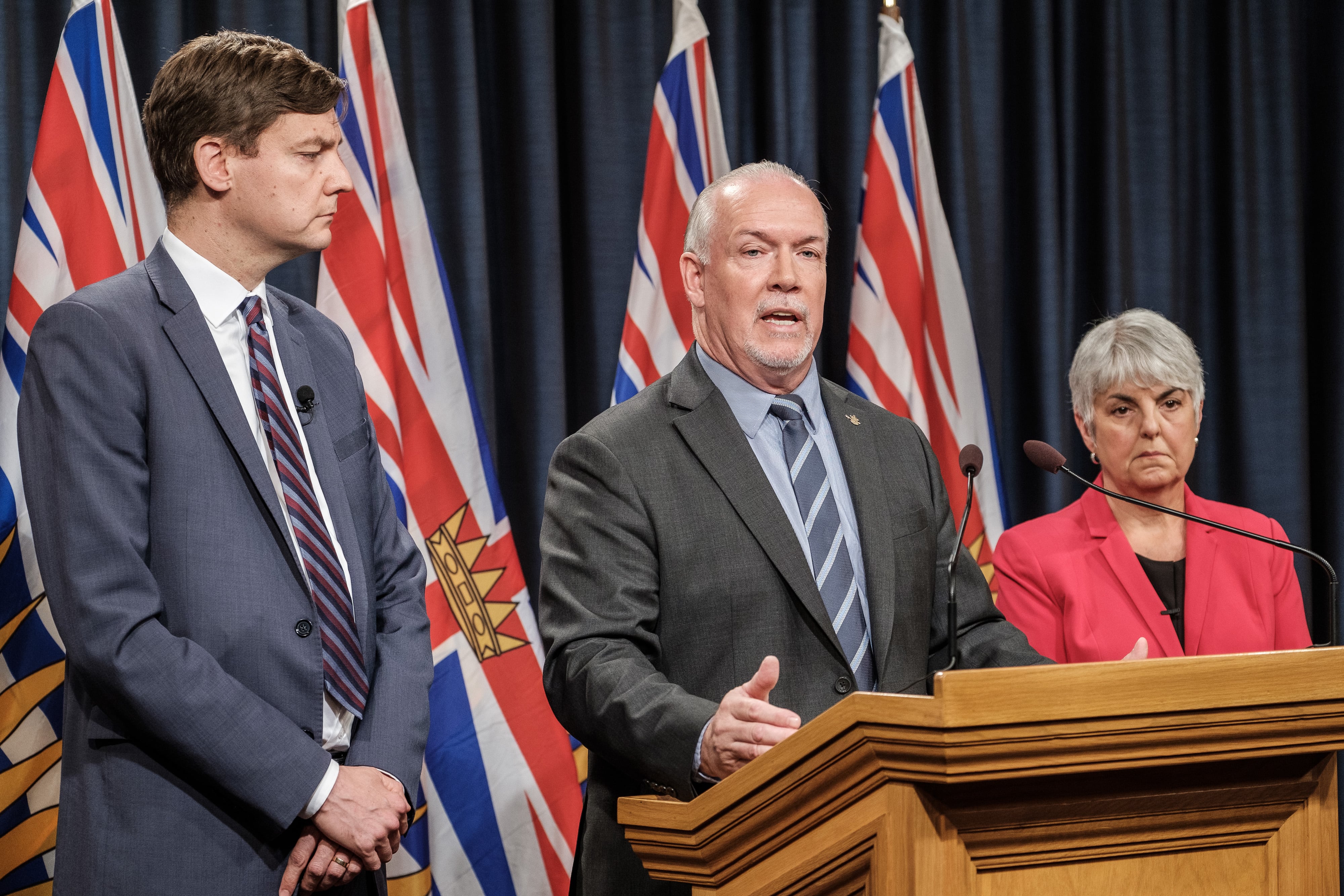 Many British Columbians were shocked when they heard the findings of the Expert Panel on Money Laundering in Real Estate. More than $7 billion in dirty money was laundered in B.C. last year alone. About $5 billion of that went through B.C.'s real estate market, driving housing prices up and hurting families, seniors and students.
It is wrong that British Columbians are carrying the costs of crime.
Everywhere I go, people tell me the same thing: the rising cost of housing weighs heavily on their minds and pocketbooks. Our government refuses to let B.C. remain a hotbed for criminal activity. We are taking action to get dirty money out of our province, and we're working to make sure British Columbians can find a secure, affordable place to call home.
Since the day we formed government just under two years ago, we have worked to tackle the housing crisis and fraud that was ignored for over a decade. We have taken decisive action to stop these problems, but questions remain about how we got here, and people deserve answers.
This is why we announced last week that we are launching a public inquiry into money laundering in B.C.
This inquiry will be led by B.C. Supreme Court Justice Austin F. Cullen and will look at the full scope of money laundering in B.C., including real estate, gaming, financial institutions and the corporate and professional sectors. He will have the ability to interview witnesses and compel people to cooperate.  
The fact that dirty money in B.C. real estate could be responsible for raising housing prices by 5% across the boards is unacceptable. That number could be as high as 20% in Metro Vancouver. This inflation could stand in the way of someone's ability to secure a down payment or get approved for a mortgage.
We also know that money laundering has contributed to drug trafficking, and the overdose crisis, which has taken the lives of so many loved ones.
The work we've done so far through the Expert Panel on Money Laundering in Real Estate and Peter German's work has shone a light into the dark well of money laundering in B.C. We have only scratched the surface. This inquiry will deepen our work to uncover answers about who knew what, and when, and who is profiting from money laundering in our province.
The inquiry will help us identify better protections to shut out money laundering and keep our economy strong and working for people, not organized crime. While it is underway, we will continue to engage with federal partners, enact legislation, work with the RCMP and implement solutions now.
I am optimistic that tackling money laundering in B.C. real estate will help make housing more affordable, but this inquiry is not a silver bullet. That's why we're tackling the housing crisis in a number of ways.
We implemented the Speculation and Vacancy Tax to target foreign and domestic speculators who own residences in B.C. but don't pay taxes here. We have passed world-leading legislation to establish Canada's first public registry to tackle hidden land ownership in B.C. And, we continue to implement our 30-point plan for housing affordability, in addition to making the biggest investment in housing in B.C.'s history.
Money laundering is not a victimless crime. It has hurt, and is hurting, people in B.C. every day.
Since day one, our government has been working to make life better for people in B.C. Cracking down on money laundering is part of that work. Public safety, housing affordability and the strength of our economy is at stake, and we are committed to steering our province in a better direction.
John Horgan is a Canadian politician serving as the 36th and current premier of British Columbia since July 2017. He has been leader of the British Columbia New Democratic Party since 2014, and MLA for the constituency of Langford-Juan de Fuca and its predecessors since 2005.