Laneway housing project gets boost with design contest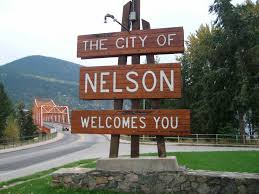 The field has been opened for laneway housing designs as the city has embarked upon a contest to determine the best ideas for small housing fit for Nelson.
The city department of Development Services obtained council approval to launch a design competition to select three pre-reviewed sets of plans for laneway houses.
Once they are determined, the city will sell the accepted designs to prospective builders for $1,000 — with a $1,000 royalty being given to the designer — a move that did not sit well with some on council at first.
Several councillors considered raising the price of the designs to recoup the $17,000 the city was spending on the contest and developing the project.
However, Coun. Janice Morrison put the debate in perspective after it had gone on for nearly 45 minutes. She felt the cost should be kept at the initial asking price to entice people into adopting the city's plans — which will be adaptable for each specific site, depending on the terrain — and instead have more buy-in from builders than recovering costs from Nelsonites.
"I think we could have something that is really beautiful for Nelson" if we accept the $1,000 amount for the designs, Morrison noted.
She said people have to have deep pockets already to build and if the price of a city design can lower the amount somewhat and encourage them to pursue it, then the project would be successful.
"We need to try this. We are so far ahead of ourselves here (with cost recovery). What if no one comes to play?" she said.
The motion to approve the laneway house design competition was passed. In addition, council passed a motion to refund the $450 laneway housing development permit fee to applicants who use a pre-reviewed design and achieve step 3 or higher of the BC Step Code.
A motion also passed for city staff to explore cost recovery of the competition in two years time.
The competition does not mean people can only choose from the accepted designs, but there will be diversity in the concepts, said city planner Alex Thumm in his presentation to council.
"Pre-reviewed designs do not necessarily mean that all builds would be identical," he said. "Individual homeowners are likely to opt for different siding, colour and site orientation."
He figured most people would hire a professional to modify the plans, to adapt either to their own wants or needs, or to site-specific conditions.
The city has had regular inquiries about the availability of plans since the idea of pre-reviewed designs became public. Laneway house developers tend to be homeowners with little to no development experience, Thumm explained.
We "have noticed people backing away from developing a laneway house because they quickly get overwhelmed by the process, beginning with having to choose a designer or architect, designing plans from scratch, and continuing without any certainty as to how much even the design costs may be, let alone construction," said Thumm.
The most probable users of pre-reviewed designs are individuals who would otherwise design their own laneway house or seek to purchase stock plans online, noted Thumm. "The objective is to provide easy access to high-quality designs and code-compliant plans that strike the right balance between affordable construction and ecologically-sound design and that have been designed specifically for Nelson," he said in his report to council.
One of the hallmarks of the contest is to promote quality, "award winning" designs that incorporate green building techniques, at an affordable cost," he added.
In 2017 the Small Housing Revolution Project: Laneway Housing was introduced for the first time, and included a one-year partnership with Small Housing BC (SHBC). Founded in 2012, SHBC is a registered society that conducts research, education and advocacy to promote the development of small housing forms in British Columbia.
Nelson was one of three B.C. municipalities that were invited to participate in the project, with an aim to create a roadmap for municipalities to incorporate infill development into one or more of their existing residential neighbourhoods.
For the judging of the contest a design review panel that includes some known laneway house design-build firms from Vancouver and Calgary, as well as Ross Chapin, the architect who founded the "pocket neighbourhood" concept.
The contest evaluation criteria also emphasizes adaptability. Three designs will be selected and cash prizes for the top three will be awarded. The designers of all three plans will receive a royalty of $1,000 each time the plan is purchased by a homeowner.
The competition
To create an inventory of options a two‐round design competition is proposed.
The first round will consist of a call for prototypes. The second round will be an invite‐only competition of up to five participants to produce design plans, selected from the top entries from the first round.
Three designs will be selected and cash prizes for the top three will be awarded. The designers of all three plans will receive a royalty of $1,000 each time the plan is purchased by a homeowner.
The winners will be required to provide buildable plans. The winning designers will also benefit from publicity.
The unsuccessful candidates may also, if they choose, have their prototype design and names published by the city; builders who prefer those designs over the winning ones can still contact the designer independently.
Source: City of Nelson