Council pushes for more municipal control over commercial forest harvesting on private lands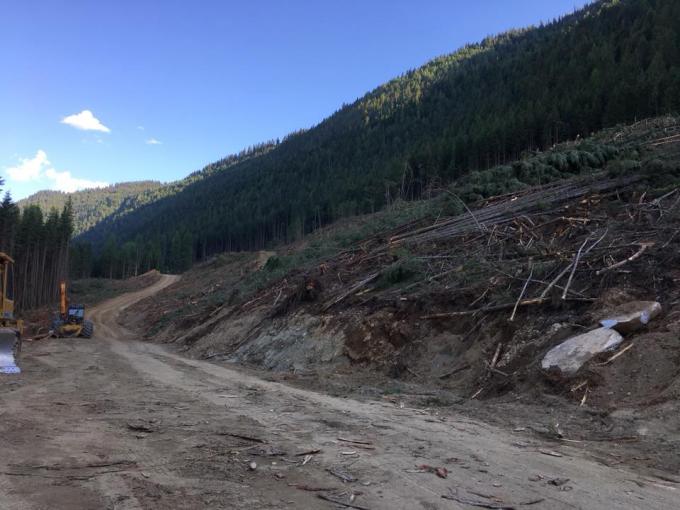 The city is taking the plight of the woods of Cottonwood Lake to the regional level, and is hoping to eventually reach a higher stage.
A resolution has been passed for consideration at the next Association of Kootenay Boundary Local Governments (AKBLG) convention that addresses forest harvesting for commercial purposes on private lands.
The amended Private Forest Lands Resolution for submission to AKBLG noted there was a responsibility on local governmentsto "support thevalue of their communities which include sight lines, municipal infrastructure, slopestability of land, and watersheds."
It also called on the province to implement regulations and standards that are equivalent to Crown forest land regulations and standards that address forest harvesting for commercial purposes on private lands.
The resolution asked the province to grant local governments the authority to require private landowners to undertake annual consultations with local governments to provide information "regarding long-term disposition or development intentions for land adjacent to municipal boundaries if intended for commercial purposes."
The Cottonwood Lake Preservation Society has beenadvocating to the various levels of government to encourage the establishment of regulations or standards that would not allow for the kind of "dangerous and irresponsible logging practices that are currently happening across B.C. on private land, including these parcels," noted CLPS member Paula Kiss in a letter to city council in February.
The Cottonwood-Apex corridor "has significant value to our community," with the land at the same height between the Nelson and Bonnington mountain ranges.
"This area is not only a natural wildlife corridor but also contains a diverse wetland ecosystem which feeds into two major drainages: the Salmo River and Cottonwood Creek," she wrote in her letter.
The area is also used heavily for recreation — fishing, biking, hiking and skating in the winter — with the Great Northern Rail Trail going through both areas. The Nelson Nordic Ski Club also has a significant network of trails in the area.
The resolution will be up for consideration at the 2019 AKBLG annual general meeting in Castlegar. Resolutions that pass at the AKBLG agm are presented at the Union of British Columbia Municipalities (UBCM) annual convention each year.