Nelson Reflections shine at Kamloops Synchro meet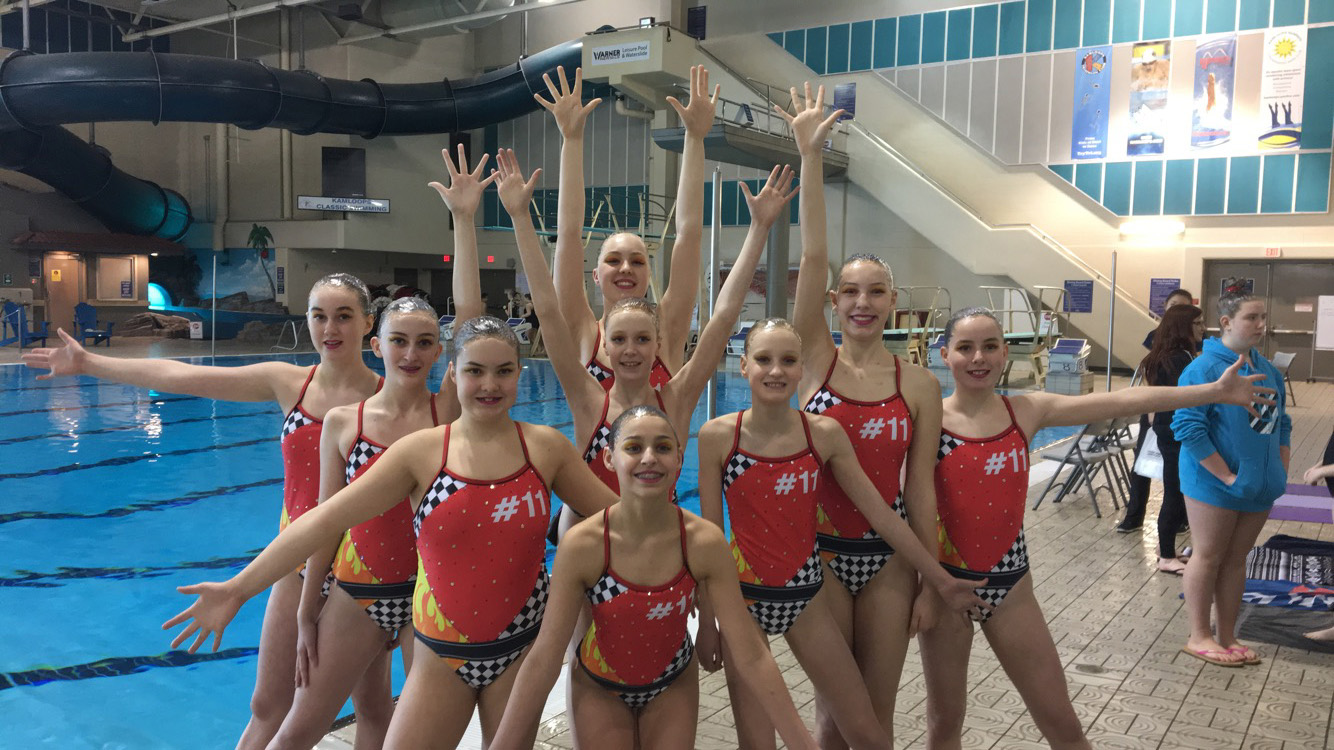 Nelson Reflections swimmers recently took home medals during a Synchronized Swimming meet in Kamlooops.
Reflections competed at the meet against close to 100 swimmers from Kelowna, Vernon, Revelstoke, Prince George as well as the host Kamloops Club.
Reflections entered five routines in the competition, completing the weekend with impressive results.
Figure results
Recreational Beginner 26 athletes
3 Amelia Kormany
4 Ella Morris,
8 Sarah Sparrow,
9 Katelyn Hadikin
10 Isabel Wilson
13 Myah Killeen
Recreational intermediate 20 athletes
3 Kara Strong
9 Mia Schroeder
10 Izzy Tricker
12 Elle Sherstrobitoff
13 Jade Eaton-Heagle
17 Makenya Weller
Provincial Stream 13-15 17 athletes
3 Cadence Hergott
4 Jessica Cockburn
5 Ashley Sonnichsen
9 Brooke Sonnichsen
12 Nicole Sonnichsen
13 Carley Pattyn-Fiander
Provincial Stream 13-15 Novice 5 athletes
1 Lauren Strong
2 Opal Lewandowski
3 Jessica Fitchett
Provincial Stream 16-20 5 athletes
Nelson Reflections begin the mini-season April 1 to June 1 at the NDCC Pool. For more information go to nelsonreflections@shaw.ca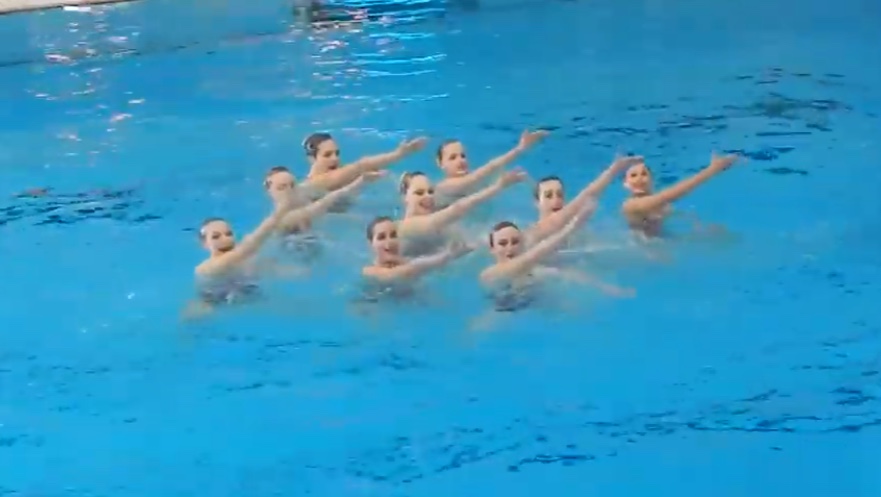 Reflections swimmers during competition in the water in Kamloops.