Hawks power past Leafs in Game one of Murdoch Final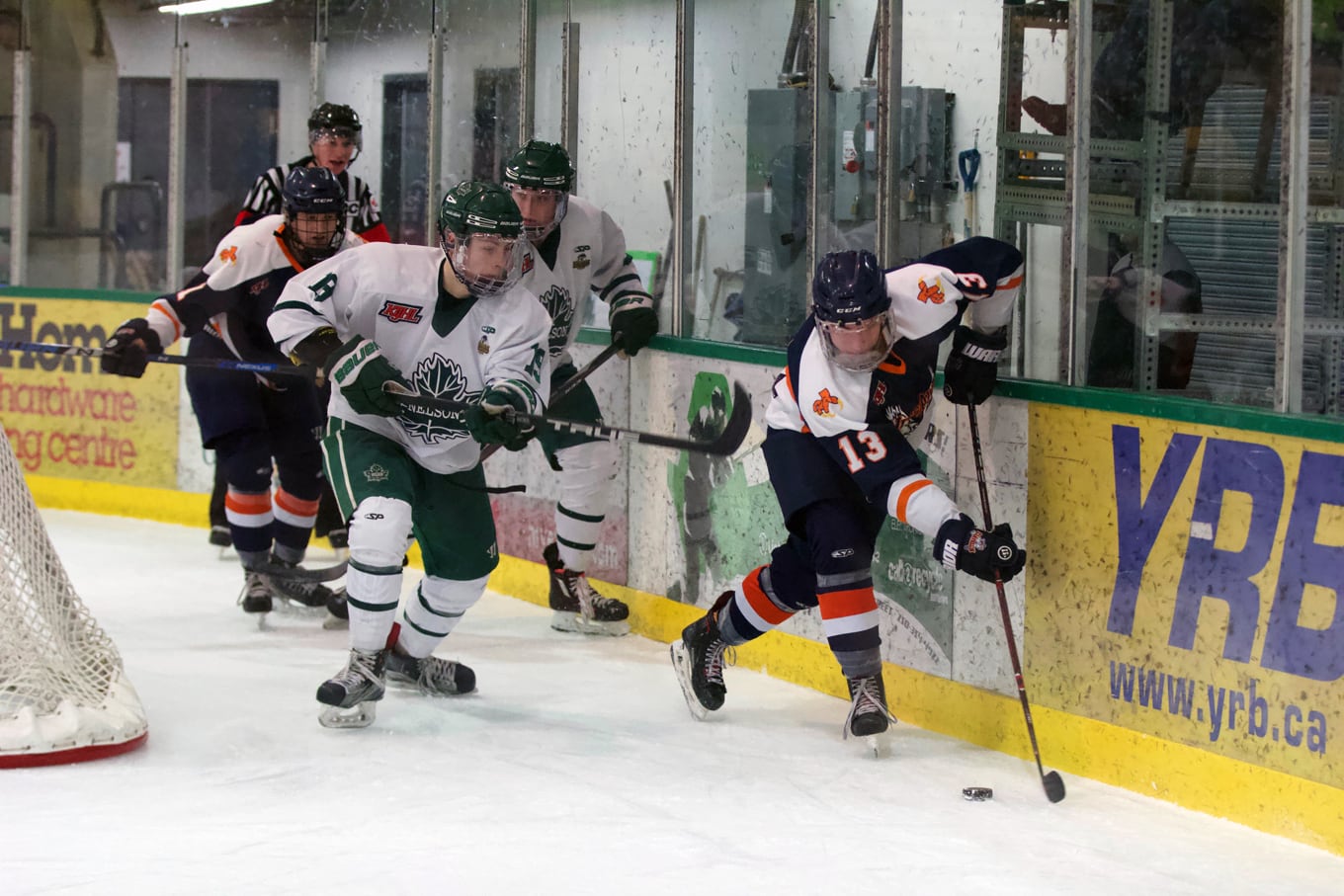 The Beaver Valley Nitehawks continued their red-hot post-season play, scoring five unanswered goals to stop the Nelson Leafs 5-2 in Kootenay International Junior Hockey League Playoff action Saturday night at the NDCC Arena.
The Nitehawks, winners of five straight playoff games after sweeping Grand Forks Border Bruins during the Murdoch Semi-Final round, take a 1-0 lead in the best-of-seven Murdoch Division Finals. Game two is Sunday in Nelson.
Before the fans settled in following the Canadian National Anthem, the Leafs opened the scoring.
Tyler Nypower skated in on the Hawks' goal before beating Noah Decottingnies high to the glove side giving the Leafs an early 1-0 lead.
However, less than 30 seconds later Beaver Valley tied the game as Paul Leroux scored his first of three in the game, beating Leaf netminder Caiden Kreitz with a quick, high shot.
Before the period ended, Beaver Valley took the lead for good, converting on the power play eight seconds after Andrew Gates was whistled for an elbowing penalty.
Leroux, with his second of the game, slid the puck past Kreitz thanks to some slick passing by the Nitehawks.
Beaver Valley then opened a two-goal lead seconds into the middle frame when Nolan Corrado re-directed a goal-mouth pass from Bradley Ross. Luke Recchi and Leroux also scored in the period to chase Leaf starter Caiden Kreitz to the bench in favour of back-up Hunter Young.
Cole Wyatt scored for the Leafs in the third period.
GAME NOTES: More than 800 fans attended the opening game of the Murdoch Finals. . . . Paul Leroux and Michael Hagen each finished the game with three points for the Nitehawks. . . . Cole Wyatt for Nelson and Leroux for the Nitehawks earned Game Stars. . . .Nelson outshot Beaver Valley 29-21. . . .Reid Wilson missed a penalty shot for Nelson in the second period. . . . Kimberley Dynamiters own a 2-0 lead in the Eddie Mountain Final. Game three is Sunday in Fernie.