GoFundMe page started for Blewett couple after fire to log house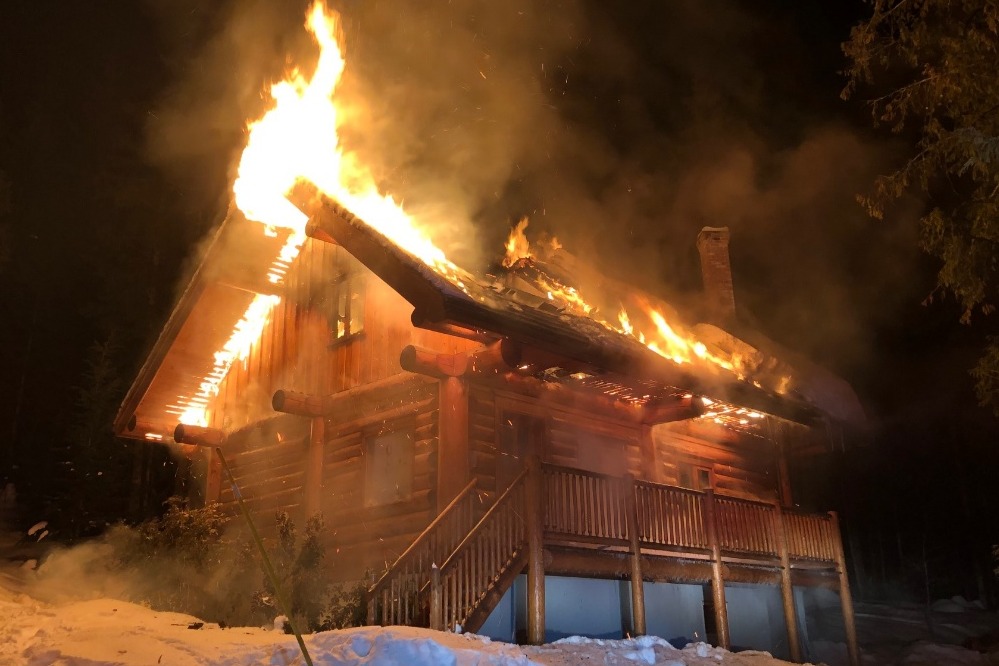 A GoFundMe page has been started for a family in Blewett attempting to pick up the pieces following a fire to the log home they were living in.
The blaze, happening Sunday, March 3, at approximately 10:20 p.m., started as a chimney fire.
"Chandrima Lavoie and Russ Fountain found themselves with just minutes of time to collect a few treasured belongings when their log home caught fire in the bitter cold evening of March 3rd, 2019," the GoFundMe page said.
"They are a young couple who volunteer hundreds of hours of time each year to community agencies such as Nelson Search and Rescue, Blewett Fire Department, Nelson Cycling Club and Whitewater Ski Resort."
The GoFundMe posting said log house and most of the family possessions were destroyed or heavily damaged, forcing friends to reach out to help the couple rebuild from this disaster.
"We are reaching out to the community to give support to the Lavoie family who have lost so much," the GoFundMe page said. "This time, instead of giving their support to the community, we need the community to give their support to them."
More than 20 volunteer firefighters from Blewett, Beasley and Crescent Valley joined together to battle the blaze.
The fire, at 4865 Marrello Road, was challenging for firefighters to get equipment to the location as crews needed to chain up trucks to navigate the road to the location.
More than 150 people have donated $14,374 to the GoFundMe page. The goal is $50,000.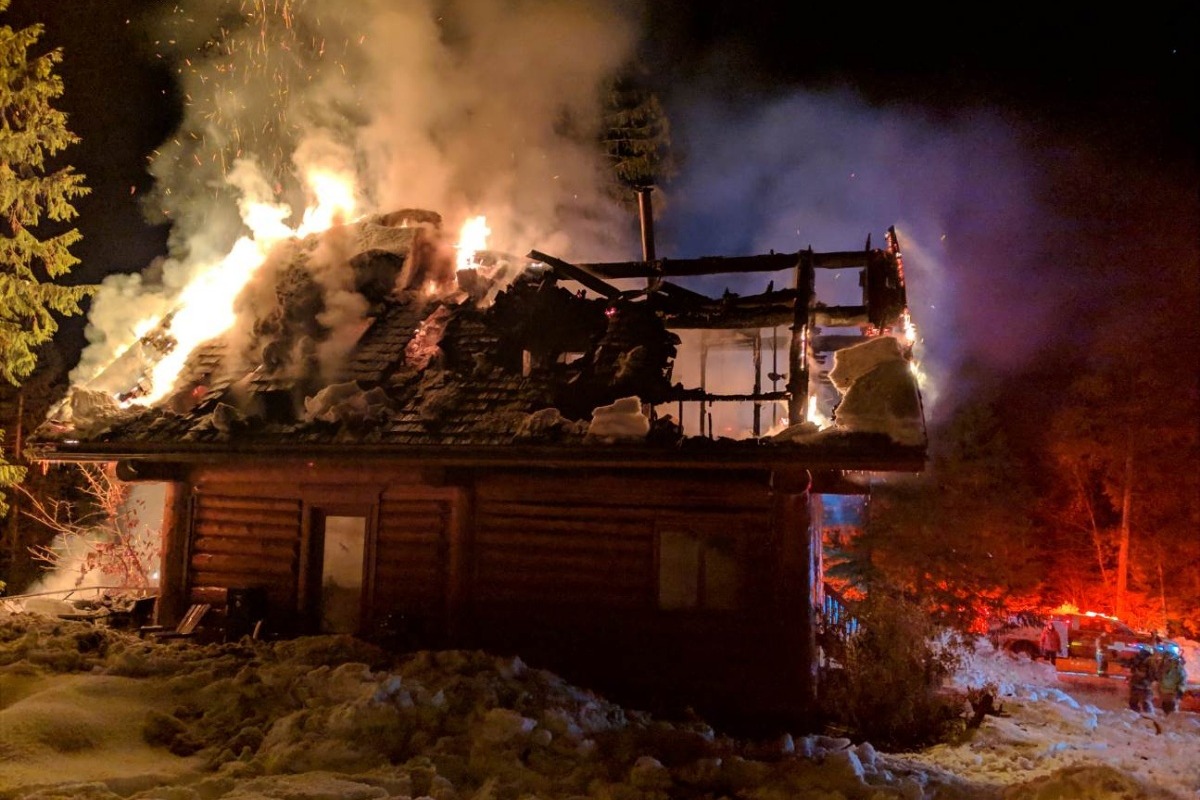 There is not much left to the top floor of the log house at 4865 Marrello Road. — Submitted photo