Brayden Hellekson wins Bronze Medal at Canada Winter Games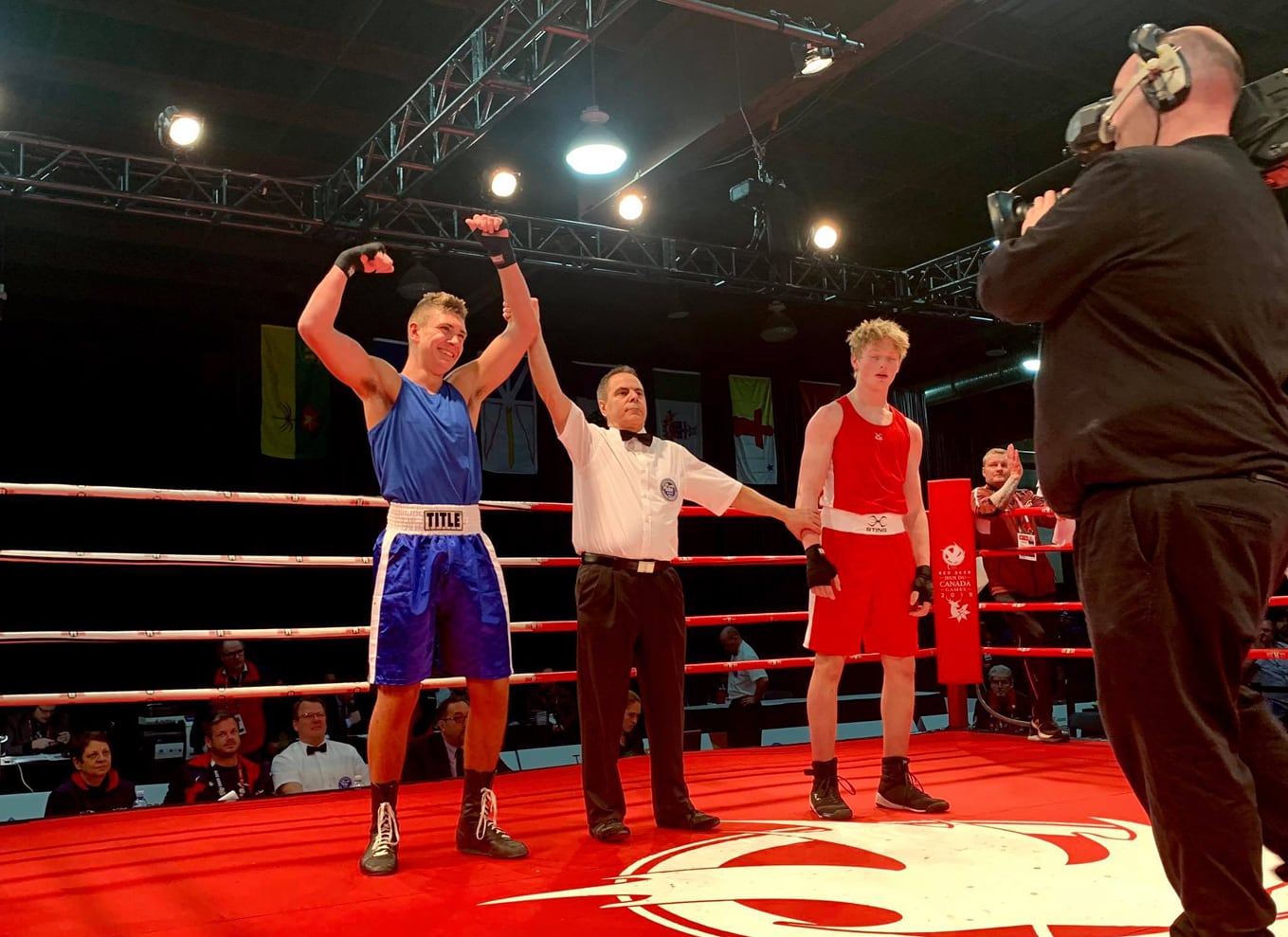 Who says Kootenay Boys aren't tough.
Brayden Hellekson proved it, and then some, after stopping Seamus of Newfoundland with a second-round technical knockout to capture the Bronze Medal at the Canada Winter Games Thursday in Red Deer, AB.
Team BC's Hellekson, who trains with the Nelson Boxing Club, earlier defeated Quinn Neald of Saskatchewan by Decision in the consolation round of Canada Winter Games Boxing.
Hellekson, the 2019 Provincial Champion, is representing BC in the 178-pound class. He opened by beating Alberta's Josh Peck by referee stoppage after the first round. Peck retired in the corner after absorbing several hard punches during the round.
In the semi-final round, Hellekson lost a close decision to Isiah Haya from New Brunswick. Hellekson knocked Haya down in the first round, but the Maritime fighter came back strong in the final two rounds to win the decision.
Meanwhile, Nelson's Keiran Marchand, who competes for the Whistler Nordic Development Centre in Biathlon, placed 11th Tuesday in the 10-kilometer pursuit.
Marchand opened the Games Sunday, finishing 12th overall in the 7.5-kilometre men's sprint.
Reece Hunt of Nelson, part of the Team BC, begins play Sunday as Women's Hockey opens up play. Hockey will be played at the downtown and Kinex Arenas along with the Centrium in Red Deer. Team BC had their highest finish ever, winning the silver medal in 1991. B.C. finished sixth at the last Canada Winter Games held in Prince George in 2015.