Wildcats place 10th at Single-A Championships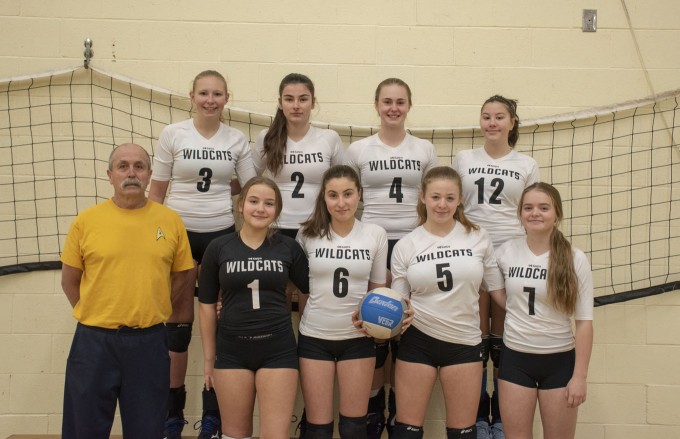 Mount Sentinel Wildcats dropped a consolation match to Kootenay rival Fernie Falcons to finish 10th overall at the BC High School A Girl's Volleyball Championships held recently in Nanaimo.
The Falcons edged the Wildcats 2-1 in the best-of-three match to send the young Mount Sentinel squad to tenth overall in the 20-team tournament.
Mount Sentinel opened the tournament with a 2-2 record during round robin action to finish third in the pool.
" Although we didn't play really well, our play was very similar to how we played during the season. . . . No surprises," said Mount Sentinel coach Joe Moreira.
The Cats advanced to meet Aberdeen Hall in the round of 16, losing 3-1 despite playing very solid during the match.
"(We played) aggressive, played like we belonged on the floor against a very good AH (Aberdeen Hall) team," Moreira said.
The loss dropped Mount Sentinel into the lower half of the draw.
Mount Sentinel defeated Duncan Christian in a very close match and Stratford Hall before losing to Fernie.
Overall the season was a success for Mount Sentinel, consisting of a very young team with no seniors on the roster.