Bombers host successful soccer playday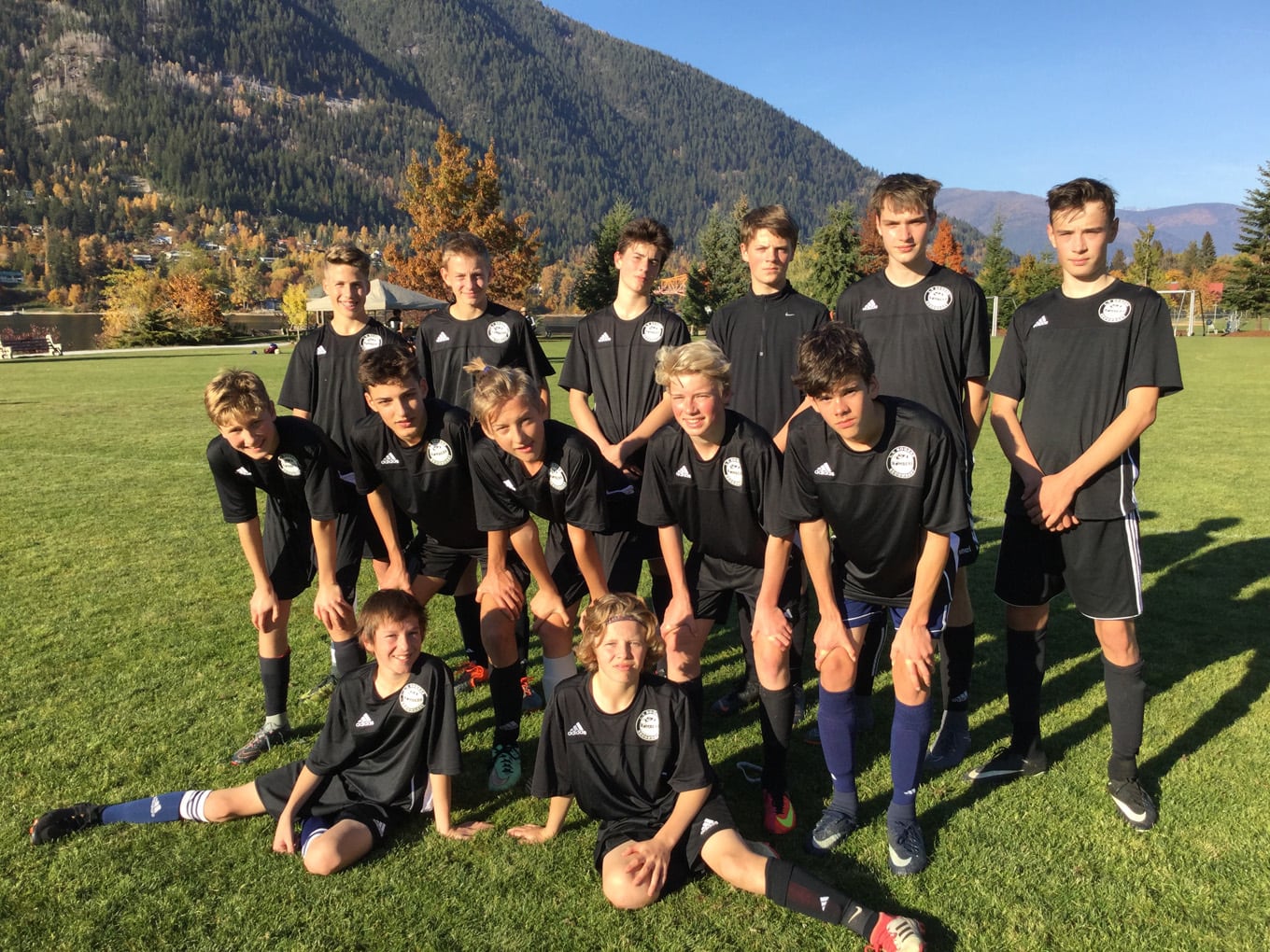 The L.V. Rogers Bombers staged a tune-up for the upcoming zone championships by hosting a playday Monday at Lakeside Pitch.
The Bombers finished with a 1-0-1 records against teams from Cranbrook and Castlegar while the Juniors registered a 1-1 mark in a pair of games against Stanley Humphries.
"Another successful playday for the LVR Bombers both seniors and juniors," said Bomber coach Caleb Morton.
"It wouldn't have been the success it was without the contributions from so many people," he added.
The Bombers defeated Mount Baker Wild of Cranbrook and tied West Kootenay rival Grand Forks Wolves 1-1. Keegan Carmichael, Fynn Keywood, Moss Kaney with a pair and Liam Shandro scored for LVR.
LVR opened the day with a draw against the Wolves. Caney scored the only goal for the Bombers in a contest LVR had to deal with a red-hot Grand Forks keeper.
LVR Junior Bombers opened with a  lopsided 4-0 win over Stanley Humphries. Norman Poole, Diego Navajo and Tavish Cutler scored for the Bombers.
However, in the rematch, Castlegar found a way to beat the Bombers, edging LVR 3-2. Felix Barron and Navajo scored for LVR.
The Bombers travel to Kimberley Saturday to compete in the Kootenay High School Boy's Soccer Championships. The Bombers open semi final action at 12:30 p.m. MT against host Selkirk Storm while Grand Forks meets Castlegar. The winners advance to the final at 3 p.m.
The Kootenay Champ advances to the BC AA Championships November 19-21 in Burnaby.