Nelson hosts BC Culture Days kickoff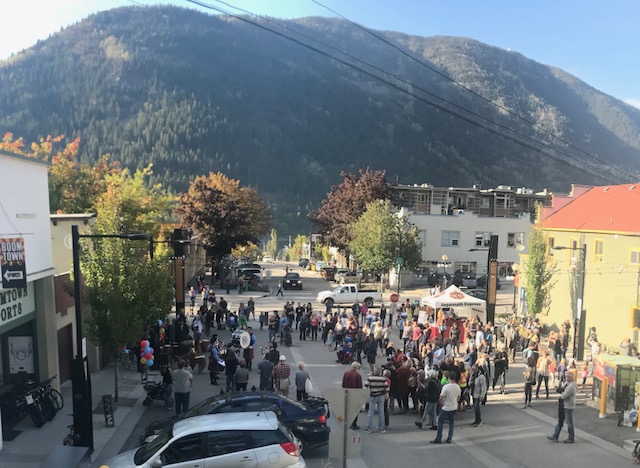 The Heritage City was front and center Wednesday afternoon, kicking off the ninth annual celebration of BC Culture Days.
The grassroots national celebration of arts held a gathering at Hall Street Plaza before parading through Nelson to the City Hall Courtyard for the grand opening, with speeches from local dignitaries and performances from community groups.
Culture Days has allowed millions of Canadians to take part in tens of thousands of free activities and performances, sharing inspiration, artistry, creativity and expression reflective of the Canadian mosaic in every province and territory across the country.
During the BC Culture Days weekend — Friday, September 28 to Sunday, September 30 — people from across the country and the province are invited to take part in thousands of free, hands-on and behind-the-scenes events such as workshops, open rehearsals, tours, collaborative art projects and panel discussions — all hosted by local arts groups, individuals and municipalities.
RURAL ARTIST SUPORT WEEKEND – NELSON
Friday and Sunday, September 29 and 30, various times
The Rural Artist Support Weekend is a two-day symposium, consisting of 6 sessions and two roundtables that cover various business topics that artists find challenging to conquer so they can become more confident in their business practices. The sessions are free of charge and open to the public.
Location: The Civic Theatre, 719 Vernon Street
Friday-Sunday, September 28 – 30, 1-5 p.m.
A socially engaged art exhibition that explores the notions of conflict, disagreement, and tension as important elements in engaging in everyday civic life. The exhibition will be catalyzed by a series of one-on-one interviews between Justin Langlois and selected participants over a glass of specially brewed "Conflict Ale."
Location: Oxygen Art Centre, #3 – 320 Vernon Street
TWO-WOMAN CRIME SPREE PANEL DISCUSSION – NELSON
Saturday, September 29, 2– 3:30 p.m.
Live reading and interactive panel discussion featuring two of Nelson's celebrated mystery writers: J. G. (Judy) Toews (author of Giveout Creek and winner of an Arthur Ellis Award) and R.M. (Rachel) Greenaway, author of Cold Girl, Undertow, and Creep.
Location: Nelson Public Library, 602 Stanley Street
A searchable list of events in the Kootenays is now available online at bc.culturedays.ca.
Artist Steve Toeves.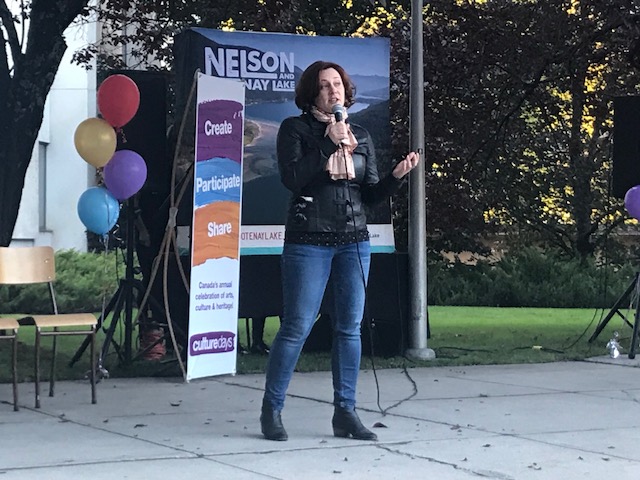 Nelson Creston MLA Michelle Mungall.
Nelson Mayor Deb Kozak.